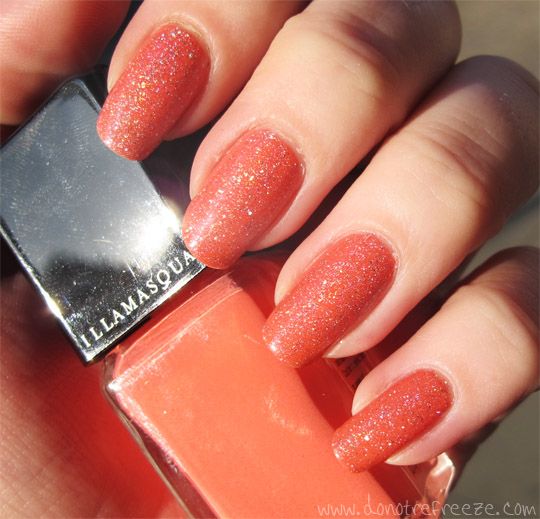 Ahh, sunshine. Sunshine means two things for nails as far as I'm concerned: bright colours and holographic finishes. Holo polishes are amazing but wearing them throughout the months of miserable weather depresses me, because they don't look nearly as spectacular as they do in bright sunlight.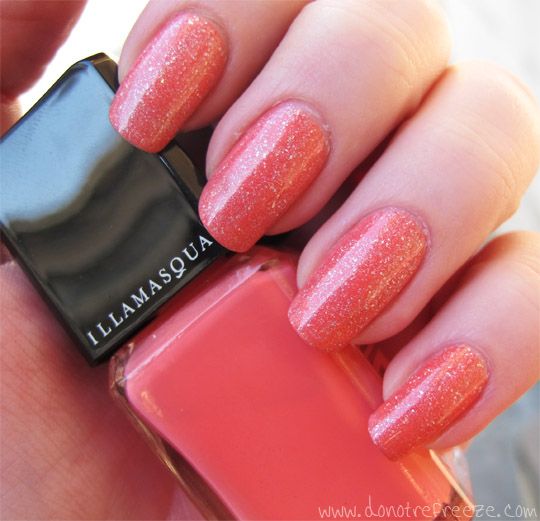 I've had Illamasqua nail polish in Lament for ages now, but I'm pretty sure this is the first time I've actually worn it. It's a damn sexy coral pink shade, but the formula is just a touch thicker than other Illamasquas. I absolutely love the shade though, it really flatters my skintone and I have a particular fondness for coral shades as that's the name of one of my best friends!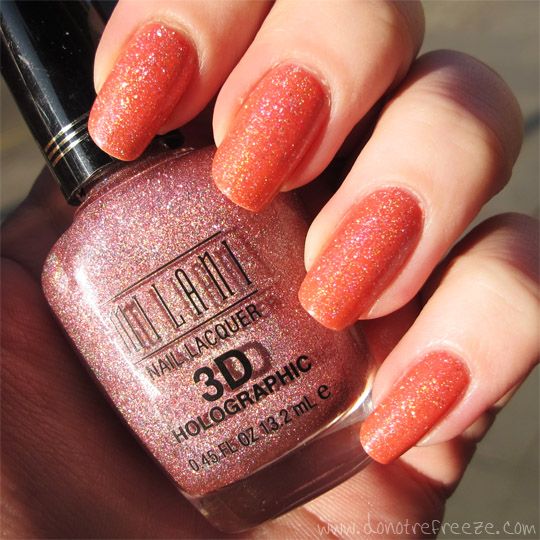 For the holo finish, I topped Lament with a coat of Milani's 3D Holo in Digital. Digital (and all the Milani holos for that matter) becomes opaque in 3 coats, but the first coat offers just a tinge of colour and a ton of holo particles. It didn't alter the colour of Lament very much at all, just added a pinker tinge to it.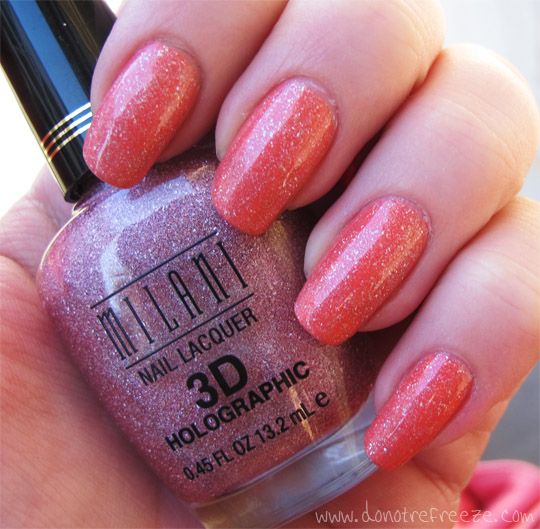 What do you think? Are you a fan of coral pink shades? I'm not going to ask if you're a fan of holos, because if you're not then I'm afraid this friendship is over. ;-)