These are hands down the most awesome product that Collection 2000 make. End of. I've bought 4 of these before (I used to have Retro Chic, an orangey amber gold shade but I have no idea where that is…), and when I got another one at Collection's 25th birthday party event a while ago it totally reignited my love for them. Glam Crystals put all other glitter eyeliners to shame! Forget Urban Decay's Heavy Metal liners, these are where it's at.
Whilst the glitter is more sparse in some of the shades, they still far surpass other brands out there and other shades are really densely packed with glitter. Most of them will require a couple of layers to be opaque, but I prefer to layer them over a liquid liner of a matching colour or even over back. Below you can see swatches of the shades I own by themselves, and then layered over other liquid liners.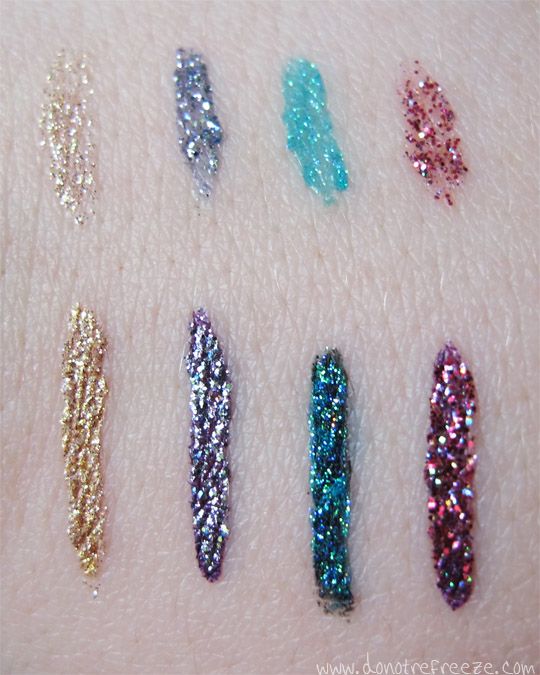 Funk, Hustle, Le Freak, Dancing Queen
Funk layered over MUFE Aqua Liner shade 1, Hustle layered over MUFE Aqua Liner shade 8, Le Freak layered over The Body Shop black liquid liner, Dancing Queen layered over MUFE Aqua Liner shade 8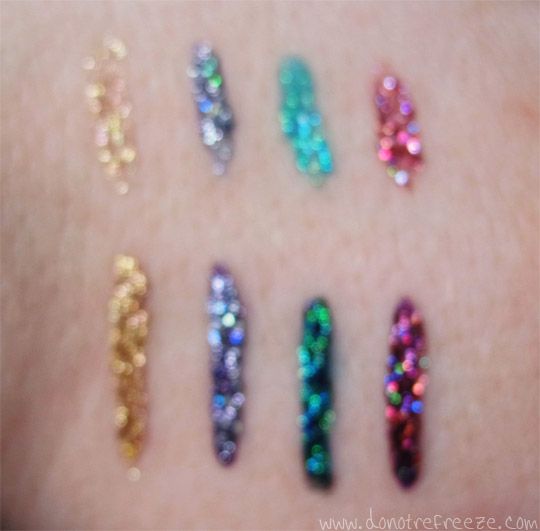 A gratuitous out-of-focus shot to show off the glitter
These are only £2.99 each, so you really can't go wrong. My favourite way to wear them is with a nude eye and not much else on the rest of the face either, since the eyeliner is the focal point and combining it with much of anything else can be a bit overkill. In the FOTD below, I've worn Dancing Queen over Bobbi Brown gel liner in Black Ink with a neutral matte contour in the crease and a mixture of two Collection eyeshadows in pink and blue on the lower lashline.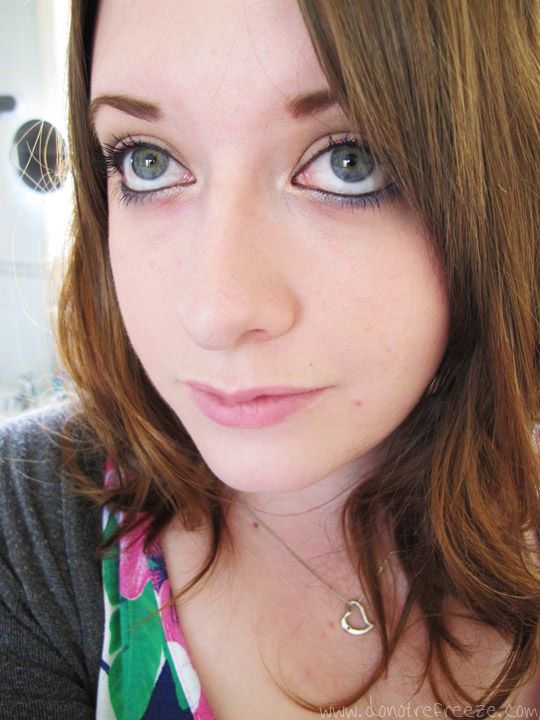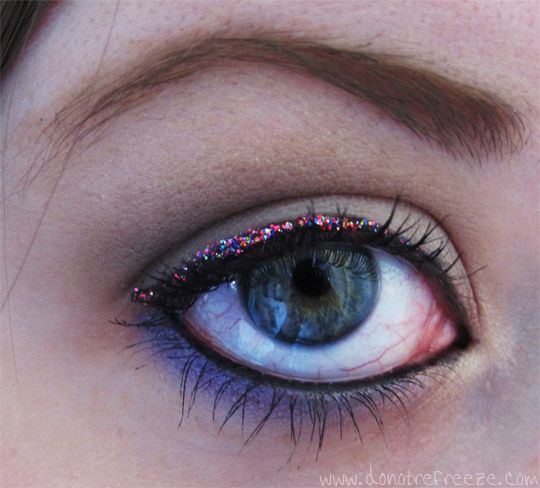 So, are you a fan of Collection's Glam Crystals?