GUYS! I finally did it! I DID A WATER MARBLE!

You'll know this is real cause for excitement if you've seen any of my previous disastrous attempts at water marbling. If you want a good laugh, you can see them here, here and here (in ascending order of embarrassment), but really I think you should just look at this one and give me an indulgent pat on the head.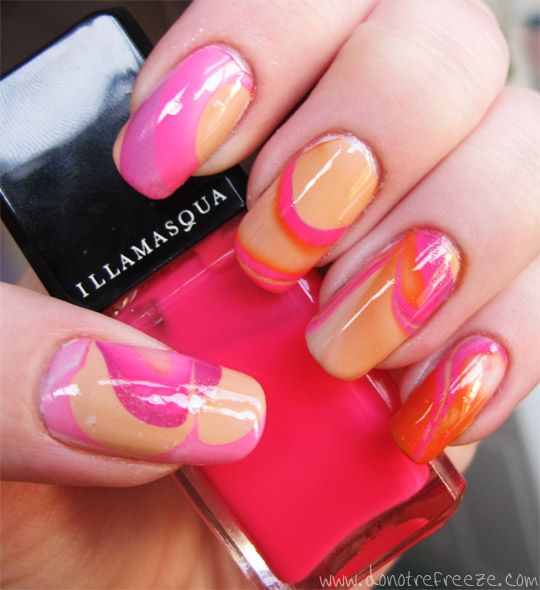 Yes, it's still a far cry from the skills of Colette, but I bloody tried damn it. This is the first time I've ever been patient enough to do both hands, and I actually was massively proud of the finished result. There's a ton of air bubbles and smudges, and none of the patterns match, but I LIKE IT. Okay?!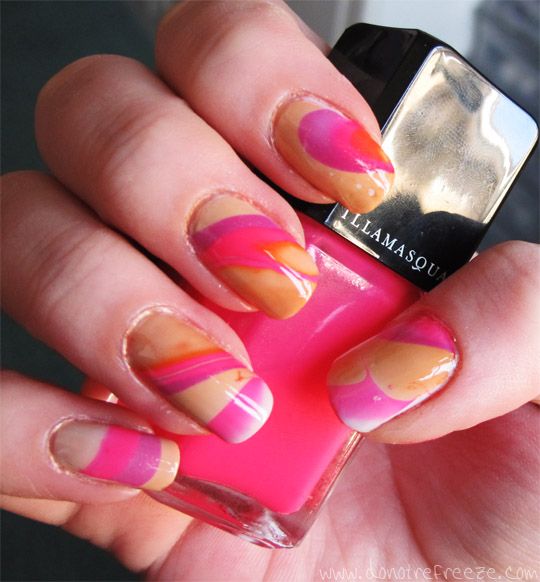 See, I've even included pics of my right hand (with a horribly broken thumbnail) just to prove that I persevered and did it properly for the first time ever. You know, whilst I haven't mastered drawing identical patterns in the polish each time to get a uniform design, I actually quite like this freeform mismatched look.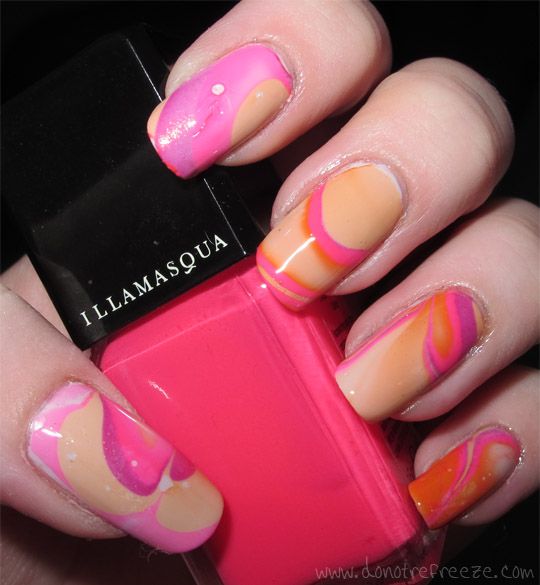 I used Models Own Utopia as my base colour, and I marbled with Illamasqua Collide, BYS Tangerine and China Glaze Strawberry Fields. The China Glaze was a really cool addition, because you could really see the gold shimmer in it from certain angles – it's not prevalent in the pictures though.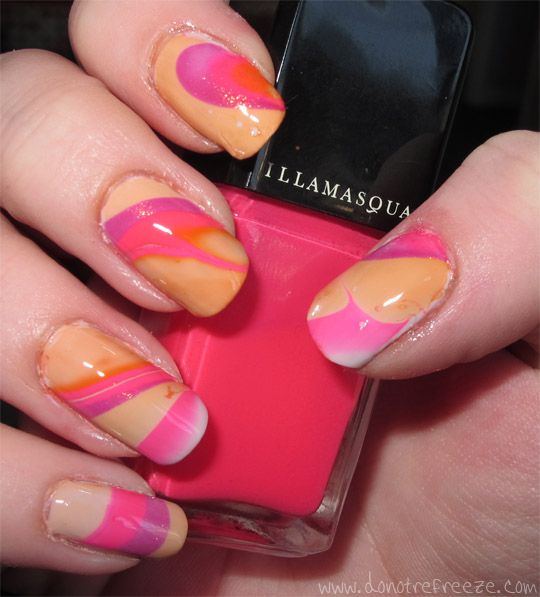 So, for the first time, I actually feel pleased with my latest attempt at water marbling and I'm definitely looking forward to giving it another go and hopefully improving further!
Please do feel free to share your water marbling tips and tricks below if you're something of a genius at it :)