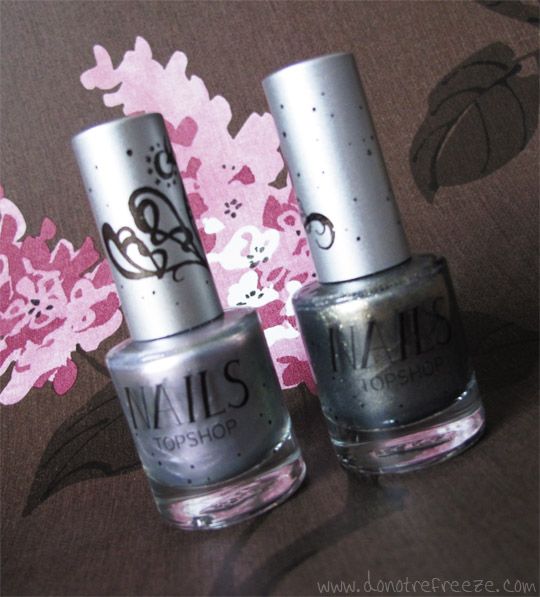 You know, for the most part I think the Topshop makeup range is a bit underrated. They have some really great stuff in their core line. I'd never tried any of their nail polishes, but when I heard some weeks ago that they had released a polish that was a dupe for Chanel's Peridot I had to go and check it out. Whilst I was there I figured I may as well have a look around everything else and ended up picking up two of the four polishes from their current Sisters of the New Moon collection.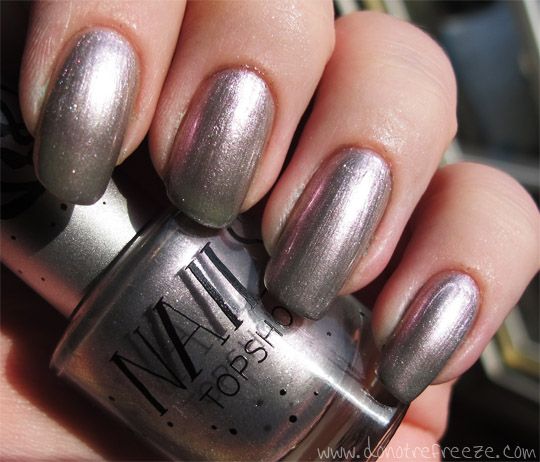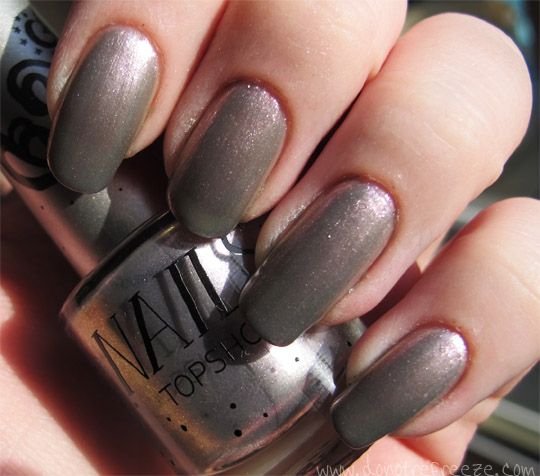 This is Hypnotic – it looks so lovely in the bottle but is incredibly difficult to photograph accurately! It's a sort of silvery-lavender frost with a pink duochrome; almost as hard to describe as it is to capture on camera. Applies nice and smoothly, but a little more sheer than I'd like – this is 3 coats and you can still see some visible nail line. Very different to anything else I've got, though!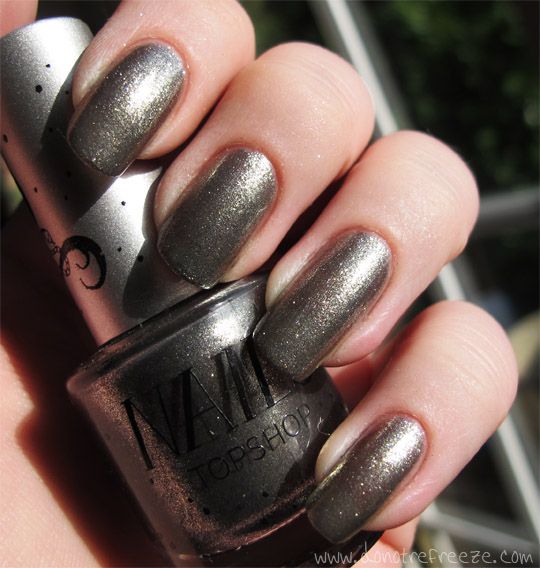 This one's Zodiac. Like Hypnotic, it's exceptionally hard to describe! I guess it's a taupe more than anything else but it's got hints of green and gold hidden in there too. Very metal looking – metals aren't something I would usually associate with a Spring/Summer collection but this colours just works, especially since it looks its best in the sun. It's also much more opaque than Hypnotic, this is two thin coats.
Before trying these out, just judging from the bottles, I thought Hypnotic would be my favourite but on the nails, Zodiac is definitely the better performer. I like them both, though; they both fill gaps in my collection!
Th Topshop Sisters of the New Moon nail polishes cost £6.50 each, 50p more than the normal Topshop metallics and £1.50 more than their other polishes. I don't really understand the price difference between them!