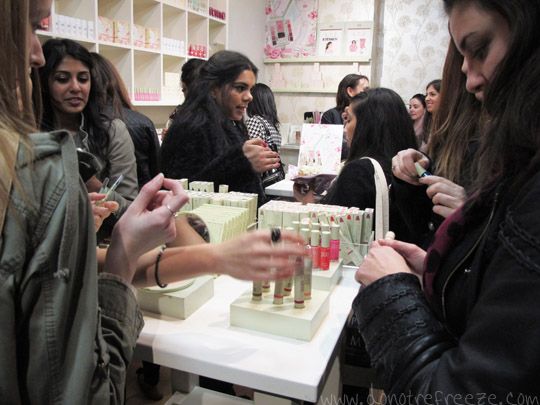 On Wednesday evening, I made a fleeting visit to the Pixi store at Foubert's Place, one of the little roads off Carnaby Street. I've got to be honest, Pixi is a brand I've never really paid attention to before, but I wanted to check out their new collection, the Pixi Glow collection simply because it was in association with Disney!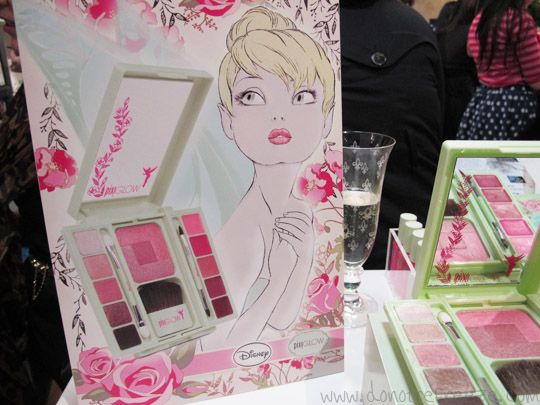 I was actually really surprised by how much I liked the look of the products in the store – not just the new collection (which is appropriately adorned with little Tinkerbell), but their core range too. I really liked the shop as a whole, except it's so tiny and they'd tried to squeeze far too many people in for the launch! I can imagine it would be lovely to spend some quality browsing time in there without the huge throng of people. Everything is beautifully set out – I've made a mental note to go back and have a look around on a normal day!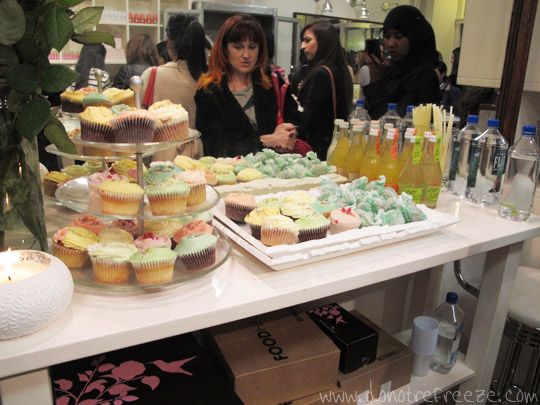 An event isn't an event without cupcakes these days, is it?
And, totally unrelated to the new Pixi Glow collection – I had no idea that POP Beauty was Pixi's little sister brand. I was rather drawn to their display of gorgeous nail polishes, and I spotted 3 that were AMAZING that I absolutely MUST have. Will be gunning for these soon! I couldn't see any names on the bottles, but judging from what I could find online I think they're called Aquatic Glitz, Confetti Glam and Twinkle respectively.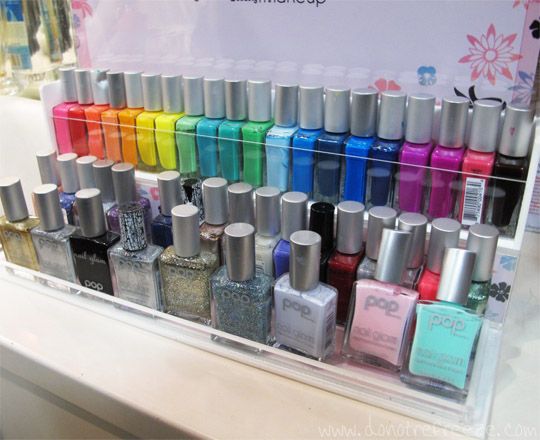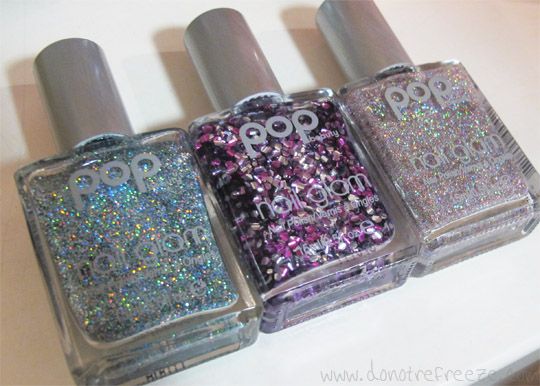 If you're ever down Carnaby Street way, it's definitely worth making the time to pop into the Pixi store and have a mooch. It's a really cute store with equally cute products! I was kindly given a selection of the products from the new collection to have a play with, so I can't wait to share those with you once I've given them a test drive!
Have you ever tried any products by Pixi before?
P.S. Quite a few of you correctly guessed the names of the MAC shadows in my Z palette a couple of posts ago – but the first one to do so was Jennifer! Congrats! :) If you send your address to leanne[at]donotrefreeze[dot]com I'll send you a little present!