I tend not to buy makeup brushes all through the year, and just stock up at IMATS where the prices are great and the choices are colossal. In previous years I've always passed over Royal & Langnickel brushes in favour of Crown, whose prices are a little cheaper – but this year, after being invited to the Royal & Langnickel Bloggers Lounge at the show and gifted this gorgeous eco-friendly brush set, I just might be converted.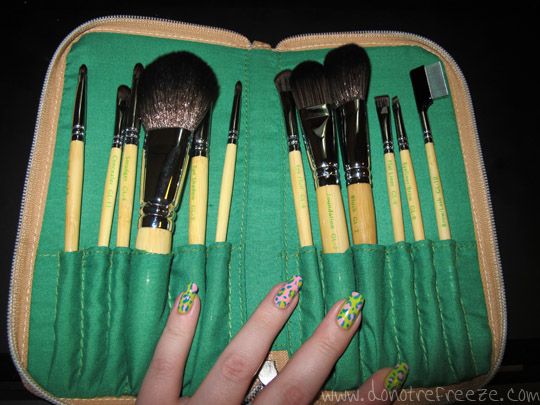 Don't get me wrong, Crown do great brushes for teeny tiny prices – but for just a few quid more (at IMATS anyway), it appears that Royal make even more beautiful, sturdy feeling brushes. This is the SILK Greenline set – a spin-off of their SILK Pro line that boasts eco-friendly features including bamboo handles, a cork case, chrome plated nickel ferrules and all synthetic fibres. It features 12 absolutely wonderful brushes, which I'll show you individually now: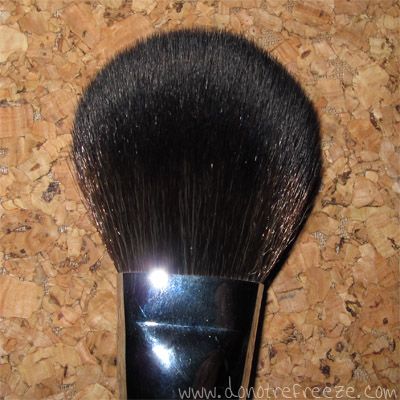 :: Powder GL-1 – This might be one of the softest brushes I've EVER used, no word of a lie! It's a nice big size with quite a rounded belly. The bristles have plenty of give, but aren't floppy – and it has the perfect density for distributing powder evenly over the face. Dipping or swirling this into your face powder once and giving it a quick tap ensures you won't look caked.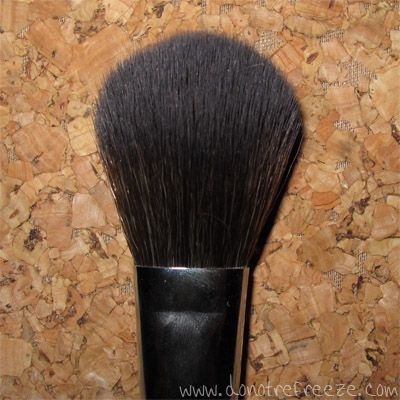 :: Blush GL-2 – My new favourite blush brush! Wonderfully soft and pliable. Quite a bit more so than my usual blush brushes, which are often denser. It's hard to overdo even the most pigmented blushes with this.
:: Foundation GL-7 – Got to be honest, haven't used this one as I'm not a fan of this style of foundation brush, but if you do like flat foundation brushes I'm sure this would be a winner thanks to it's soft-but-firmness and synthetic bristles.
:: Concealer GL-11 – I must say, I prefer this as a stiff (but still soft!) eyeshadow brush for packing colour on – I prefer a fluffier brush for concealer.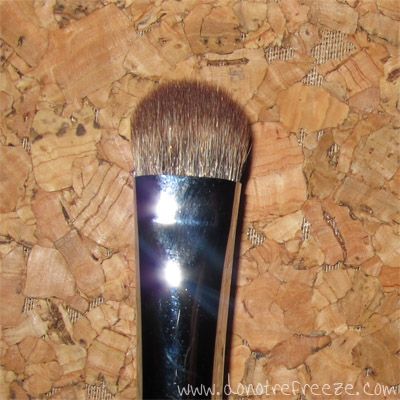 :: Eyeshadow GL-3 – Again, excellent for packing colour onto the lid, but soft enough to use for just sweeping a wash of colour over the lid. Very densely packed bristles in this one!
:: Eye Fluff GL-6 – Love this one! Rather bendy and pliable, but (as the name implies) fluffy – makes it great for washing colour over the lid or even blending in a pinch. I've been using it a lot to apply a brow highlight colour and blend it into my crease colour. The angle on it is great for working around the contour of the eyes.
:: Smudger GL-4 – Possibly my favourite brush out of the whole set. Looove it. Also probably the stiffest brush out of the lot, but it's absolutely perfect for densely applying colour in a specific shape through the crease before blending it out. I love it!
:: Eyeliner/brow GL-8 – Naturally great for the eyebrows; equally with wax or powder, since it's synthetic. I have my dedicated brow brushes, though, so I'm loving using this one to apply shadow neatly to my lower lashline.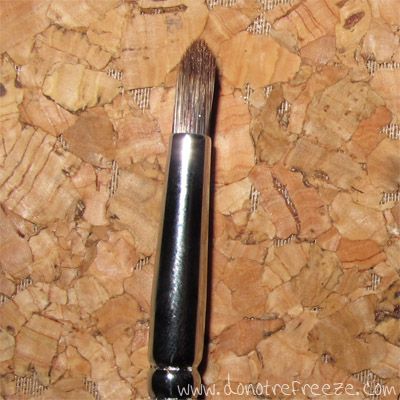 :: Liner GL-5 – I wouldn't ever use this as a liner brush in the sense of liquid or cream liner, anything that requires precision. But it works nicely to apply and blend out a smoky liner look with eyeshadow. Like a thinner, more flexible version of the Smudger.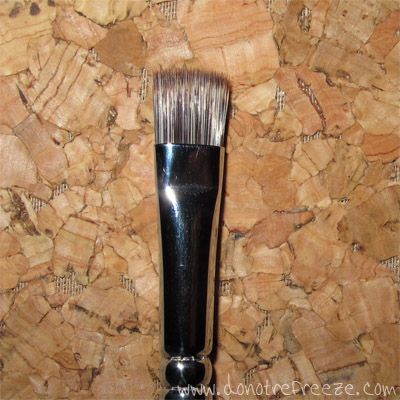 :: Flat Liner GL-9 – Again, not my sort of brush for applying eyeliner but not bad for blending it out, although I do prefer an angled edge or a domed tip for that. Like the eyebrow brush, I'm using this more under the lower lashline.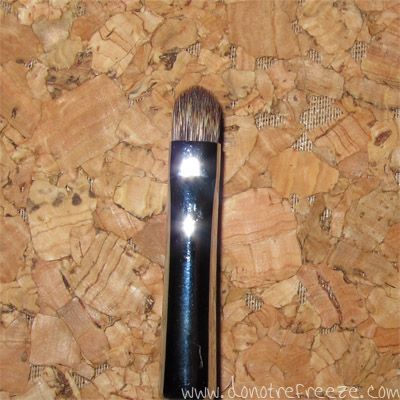 :: Lip GL-12 – Well… it's a lip brush. There's not much you can say, is there? A nice medium stiffness with a pretty small head so very apt for lip products that require absolute precision, like OCC lip tars or anything super bright.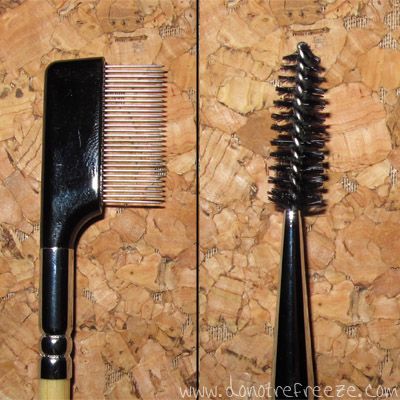 :: Brow/Lash GL-10 – Ahh, this is the one thing that always feels like a waste of a space in a brush set. The infernal bloody brow/lash comb! This one's double ended, with a spoolie on one side (best for combing through brows in my opinion) and a metal lash comb, which is more welcome than those nasty bristled ones. Even so, I always begrudge seeing these in brush sets knowing that there could be another fabulous brush in there instead!
Overall, this is a really lovely quality brush set. They all feel nice and weighty in the hand, and not one of them has shed even a single hair. Now, the RRP on this is $119. I certainly don't feel that's bad value for the quality, in fact it's GOOD value. But if you're interested in giving Royal brushes a try, I do suggest waiting until IMATS 2013 because the prices are MUCH cheaper. This set was up for £20 at IMATS this year. So it's definitely worth waiting!
Royal & Langnickel also gave me another similar set to this to give away to you guys, I'll be including it in my giveaway which is definitely coming soon – I'm holding out until my 500th post for it! :)