I picked up this Illamasqua Light Liquid Foundation (I'm shade 120) at IMATS this year for a truly bargainous £7.50. The real purpose of this post, though, is to decide whether I'd be happy to pay full price for it!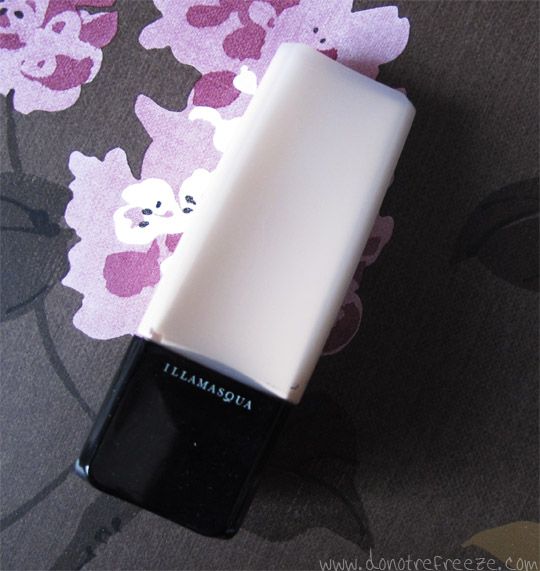 In terms of coverage, this foundation can really vary depending on how you apply it. I find that applying with a damp sponge gives a level of coverage just a fraction heavier than a tinted moisturiser, perfect for just evening out the skintone and especially lovely on good skin days. Using a stippling brush gives a little more coverage than that, but it's still fairly light. Applying with a more dense brush, though, will naturally give you heavier coverage although I still wouldn't call it anything more than medium. My favourite way to apply it is with a Real Techniques buffing brush, especially over Illamasqua's Satin Primer. It imparts a real glowing finish to the skin.
Formula wise, the consistency is more liquid than most foundations I've used in the past but still with some viscosity, nothing as thin and liquid as Kryolan Ultra Fluid for example. Be warned, though – this foundation HATES dry skin. More specifically, dry patches – if you have any little dry patches on your face that you didn't know were there, you'll find them when you apply this. My skin has always been very oily my whole life, but as I've mentioned a couple of times recently I think moving to London has been a bit of a system shock to my skin that's used to the breezy country air so I've discovered a lot of dry patches I didn't even know I had. Even applying a good primer underneath won't mask it too well – I've found the best way to deal with it is to have a good exfoliating session in the evening, apply a good hydrating moisturiser before bed and a lighter one in the morning a while before you apply your makeup.
Now, the tasty part… before and after!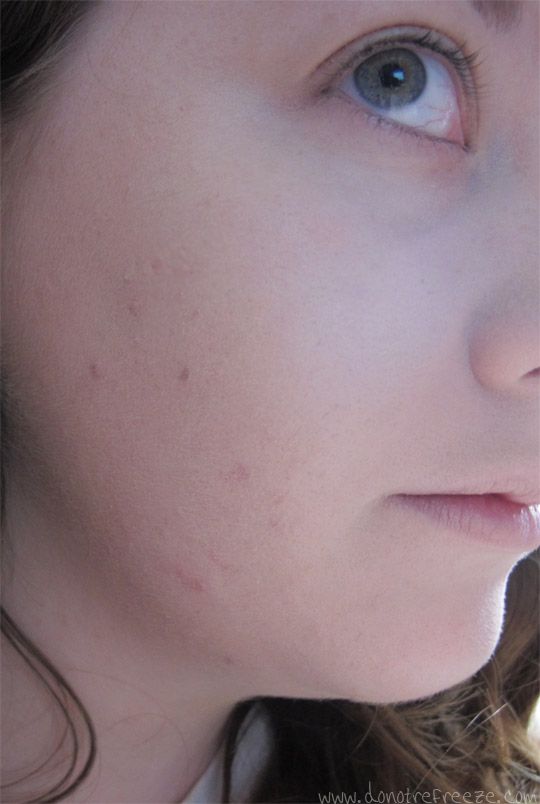 This was applied with a Real Techniques buffing brush (for the heavier coverage I mentioned earlier), without primer so you can see how the foundation looks on the skin without anything underneath changing the appearance of it. Even without the Satin Primer it still has a nice glow to it, don't you think? You might also be able to tell I had a little dry patch on my cheek there but nothing too drastic.
Overall though, despite the little dry patch problem, I would definitely repurchase this at full price. I love its versatility in coverage, meaning you can make it work for you whatever kind of finish you want on a particular day. Thumbs up again, Illamasqua!
Illamasqua Light Liquid Foundation costs £21.50 and is available in a range of 14 shades from Illamasqua stores, counters and online.
Have you tried any Illamasqua foundations before?