Illamasqua Nomad is probably my single favourite thing that I've put on my nails this year. And that's saying something because I've been indulging in some lovely polishes. Honestly, though, I think I forgot how perfect Illamasqua's ones are – they practically apply themselves and the colours are unparalleled in terms of richness.
Nomad is a beautiful minty jade colour, quite different from any other mint or jade greens in my collection. A perfect Spring shade, it also doesn't give me the dreaded red lobster hands that many light greens do. I absolutely LOVE it.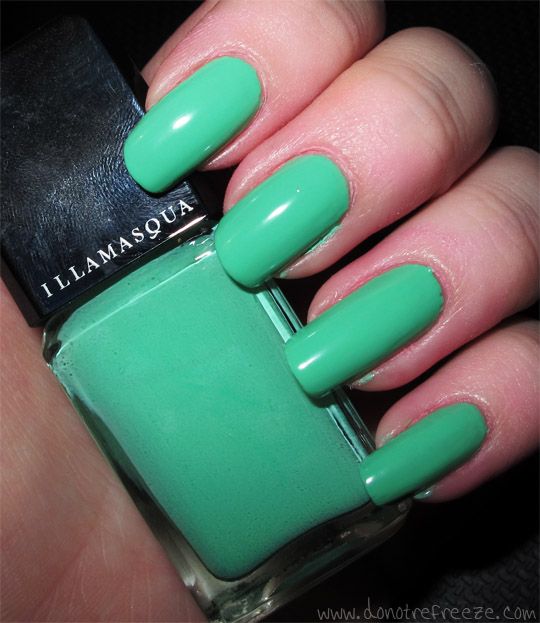 (Sorry about the mess – pre clean up!)
Although I don't yet have Stance, the in-your-face magenta fuchsia shade also released with the Human Fundamentalism collection, I wanted to do a bit of simple but striking nail art with the closest shade I had; Sinful Colours Dream On. I just painted a random section of each nail with it and separated the two colours with a Models Own white nail art pen. I did these in artificial light, and it wasn't until I took photos with flash and saw them in daylight that I noticed I could have done with an extra coat of Dream On as it's not quite opaque in some places, but it's not too noticeable in real life. I took photos of both hands so you can see the different areas I painted on each nail.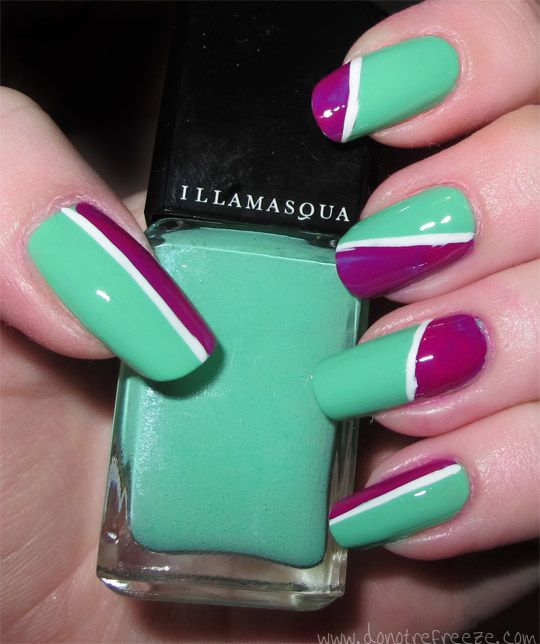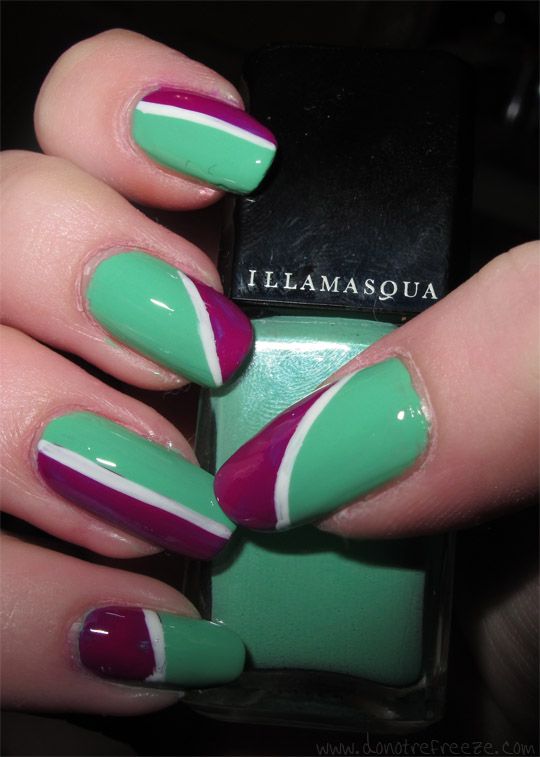 What do you think? Do you love Nomad as much as I do?