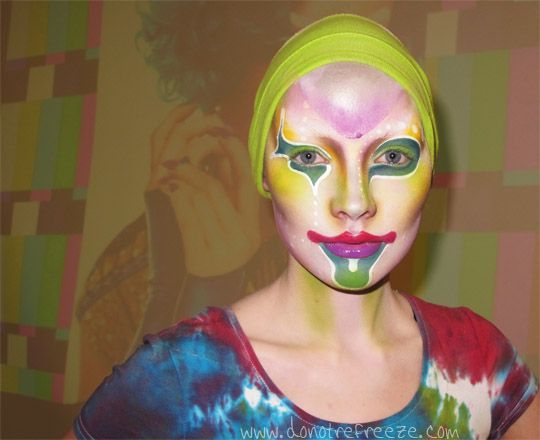 Yep, it's that time again. The time when the blogosphere becomes inundated with posts about Illamasqua's latest collection – and quite rightly so; what a brilliant collection it is! It's strapline conveys all the connotations of the collection so concisely: "It's becoming who you are and not who you're told to be". That's what Illamasqua's all about as a whole – not just as a brand, but as a lifestyle – and that's never been represented more so than with this collection.
Take your conventional 40′s style neutral eye with winged black liner and classic red lip. Yes, this look is beautiful, and it's still so strong 70 years later for a reason. Human Fundamentalism celebrates this with the launch of the brand new Neutral Palette and a repromote of their core line red lipstick Box, but also turns this on its head with the mish-mash of colour and texture that is the Fundamental Palette, along with true teal Apocalips lipstick and Scribe, a pure white Precision Ink. You probably saw this picture when Illamasqua relaunched their website recently – look at it, and use your mind to invert the colours. See, it's the classic Marilyn look in reverse!

Fundamental Palette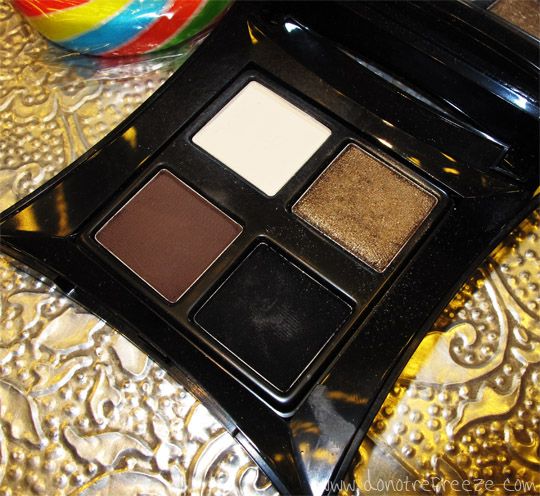 Neutral Palette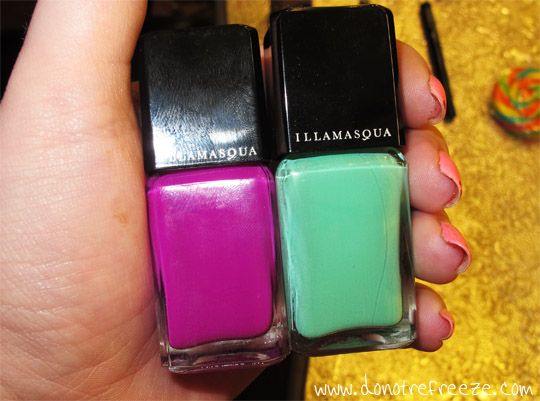 Stance and Nomad nail polishes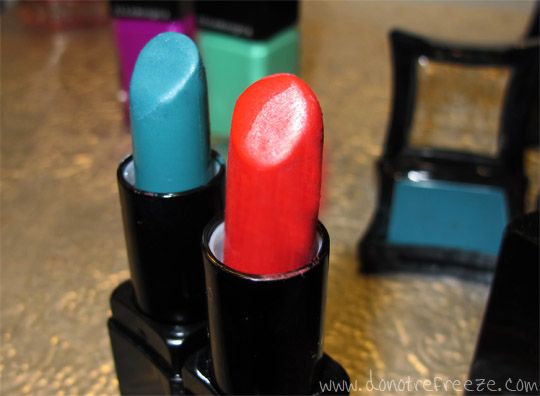 Apocalips and Box lipsticks

Neutral Palette and Scribe precision ink swatches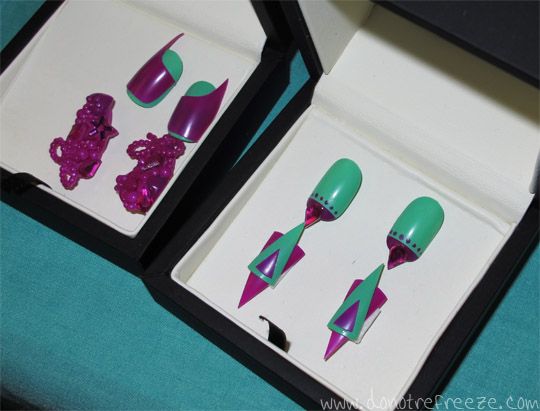 Nomad and Stance nail designs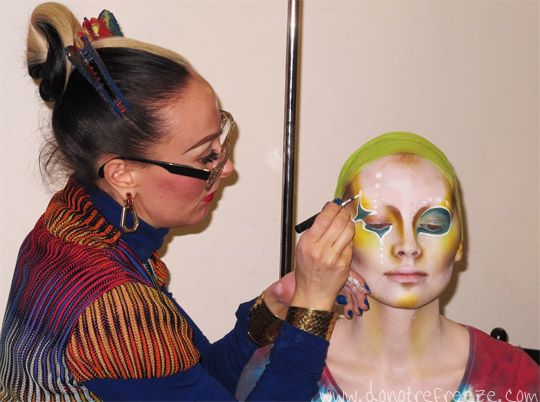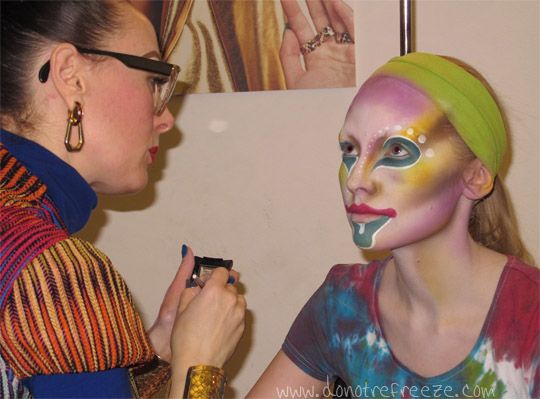 Alex Box doing what she does best
Alex raised a really interesting point when she spoke about the collection. Why are people so afraid of makeup that's a bit 'different'? People are less concerned about getting a tattoo, which lasts a lifetime, than they are about the thought of wearing a teal lipstick. Crazy really, isn't it, what society makes us feel is acceptable and what's not. It's always refreshing, and a source of inspiration every time, to see Illamasqua pushing these boundaries with each collection.
My single favourite item from the new collection is Scribe, the white precision ink. I absolutely LOVE it. It's very different and unusual, but takes far less bollocks to wear than something like Apocalips – which I wish I did have the guts to wear. Scribe will be getting a post all to itself soon enough.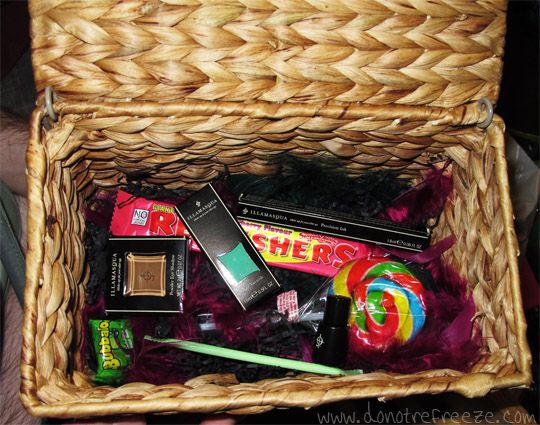 Quote of the Night was from Jen when we were given our goodie bags containing a woven basket of products – 'Oh my god, if there's one thing I love more than makeup, it's storage!'
I'll leave you with a little bonus; we were treated to a traditional native song from this man who is part of a tribe in a country I honestly can't remember for the life of me – sorry. Strangely hypnotic!
The Illamasqua Human Fundamentalism is available to pre-order now online and will be released globally on the 14th March.
Will you be picking up any of the pieces from the Human Fundamentalism collection?