…Bubbles, and Buttercup, have dedicated their lives to fighting crime and the forces of evil! No? Okay then.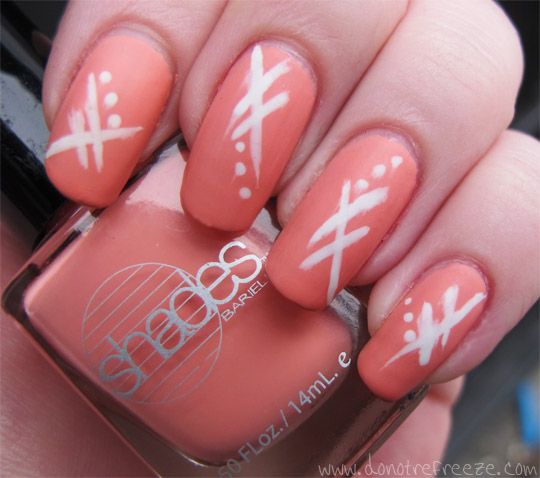 Recently, Barielle had a 50% off sale on their UK site – I think it's over now though I'm afraid :( – so I snapped up two polishes I've been lemming for a while. Grape Escape, and THIS ONE. This is Blossom, I think it was Spring 2010 that it came out and I've been wanting it ever since. I kept saying no to myself because I thought I had things that were too similar in my collection (since when has that ever stopped me before?!) but when it was £4 instead of £8 it would have been rude to say no. Since I got it, though, I realise how bloody wrong I was – I actually don't have anything that's frightfully similar to this. The formula is an absolute creamy dream, too!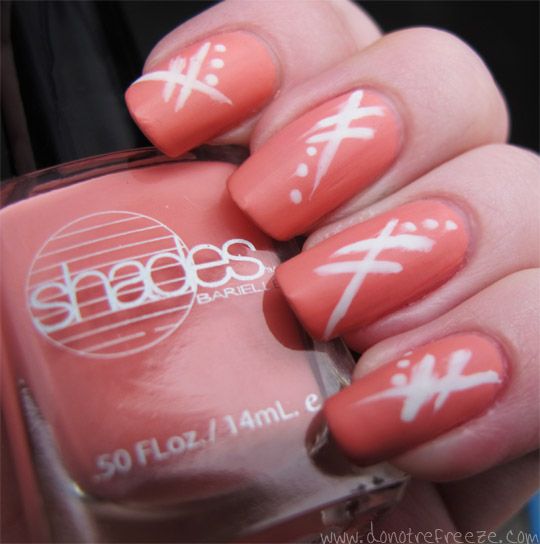 I fancied adding some really simple nail art (remarkably similar to that in one of my old posts!), so I made good use of the white Models Own/WAH Nails art pen that Motel Rocks kindly sent me to thank me for writing a tutorial for them :) thanks! I also added a matte topcoat, just because why not?!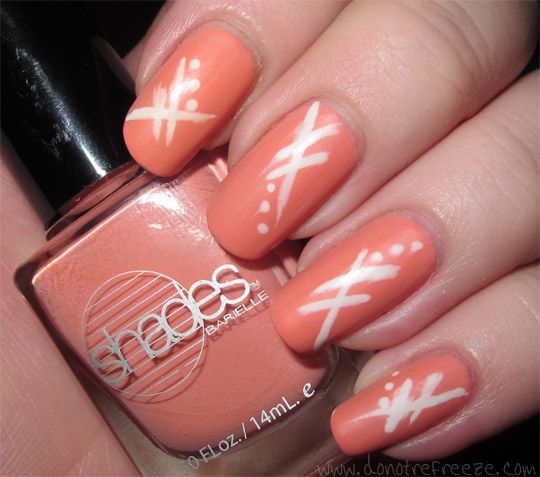 So, there we go. I've finally moved into Spring nail territory. I'm feeling kind of naked and uneasy going without the dark vampy shimmers that have adorned my nails through this rubbish winter, but I'm sure I'll get used to it quickly enough!
What are you wearing on your nails at the moment? Have you moved on to Spring pastels and brights or are you still stuck in autumn/winter shades?