This giveaway is now closed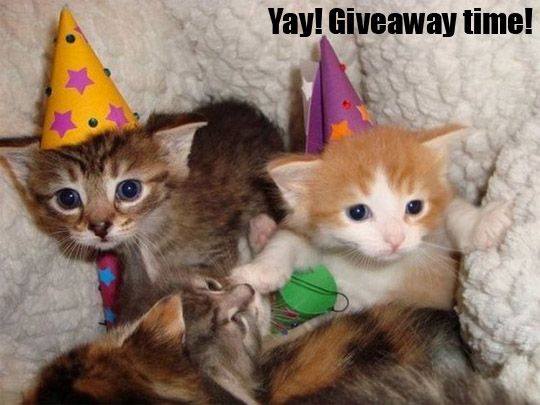 Image from Google

I know I haven't done a 'proper' giveaway for AGES, so I wanted this one to be special. Especially special, because it marks not one, but THREE milestones in my blogging life. I've passed 2000 followers (2100 actually!), in a couple of days it will be my 3 year blogging anniversary, and this is my 500th post! Do Not Refreeze is such a massive part of my life, it's given me the opportunity to make some amazing friends and experience so many different things. And none of that would have been possible without you guys, so I want to extend my thanks in the form of some lovely prizes*! :D

The Low-Down

This giveaway is going to work a bit differently. Inspired by the latest big thing in the blogosphere, BuyaPowa, the more people enter my giveaway, the more prizes will be added! How exciting!

There will be 3 prize bundles, and each of the prize bundles has one 'biggie' in it. Those prizes will be up for grabs from the get-go, numbered 1 in the list below. When 10 people enter, the product marked 2 on each list will be added. When 20 people enter, number 3 will be added, and so on. All clear? Let's take a look at the prizes, then!

Prize Bundle 1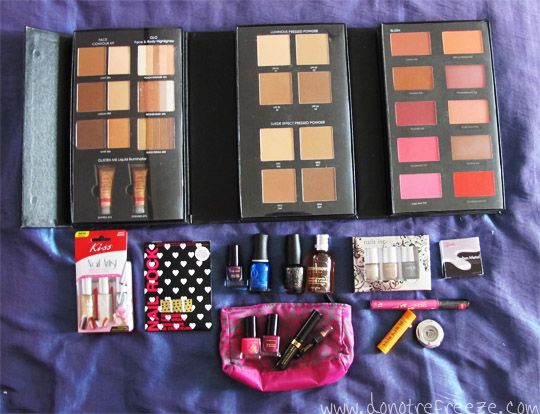 1. Sleek MakeUP Spotlight Kit
2. MaxFactor Fantasy Fire nail polish
3. Nails Inc. mini nail polish trio
4. Burt's Bees Honey lip balm
5. KISS Nail Art striper trio (gold, pearl, silver)
6. OPI Metallic 4 Life nail polish
7. Sleek MakeUP Molten Metal (silver)
8. Orly Stone Cold nail polish
9. MaxFactor makeup bag with 2 mini polishes, mini mascara and mini eyeliner
10. Nail Rock nail wraps
11. MUA Out There plumping lip gloss (Shocking Pink)
12. The Body Shop Eye Shimmer (01)
13. Molton Brown Gingerlily shower gel
Prize Bundle 2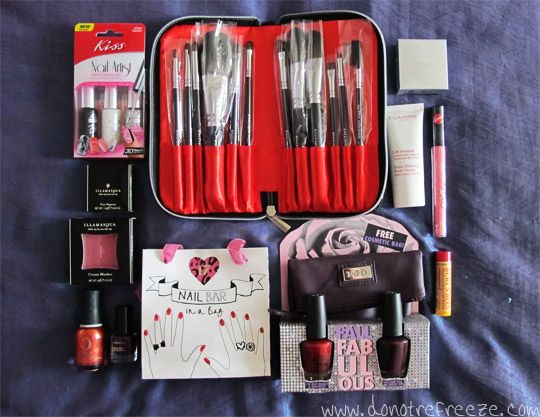 1. Royal & Langnickel SILK Pro 12pc brush set
2. MaxFactor Fantasy Fire nail polish
3. Illamasqua Cream Blush (Sob)
4. OPI Fall Fabulous duo (I'm Not Really A Waitress & William Tell Me About OPI)
5. RMK Eyeshadow (Metallic Silver)
6. Illamasqua Pure Pigment (Breathe)
7. KISS Nail Art striper trio (black, white, silver glitter)
8. Orly Emberstone nail polish
9. Burt's Bees Pomegranate lip balm
10. 17 Nail Bar in a Bag mini kit
11. MUA Out There Plumping lip gloss (Peach Shimmer)
12. Clarins Extra Firming Body Creme
Prize Bundle 3
1. FrontCover Brush Work nail art kit
2. MaxFactor Fantasy Fire nail polish
3. Sleek MakeUP Paraguaya palette (LE, Discontinued)
4. Illamasqua Loella nail polish
5. KISS Nail Art striper trio (pink, green, blue)
6. Gorgeous Accessorize necklace (click here to see how it hangs!)
7. The Body Shop Super Volume mascara
8. Orly Glitz & Glamour nail polish
9. KISS Everlasting French nails
10. Models Own Jade Stone nail polish
11. MUA Sugar Lips tinted lip conditioner
12. Como Shambala Invigorate body lotion
*The prizes are a combination of things provided by companies and bought by myself.
The Rules
To enter, please be a follower via Google Friend Connect or another medium and leave a comment with the following…
:: Your name and email address (so I can contact you if you win! I suggest doing it in the form of leanne[at]donotrefreeze[dot]com to avoid spam)
:: Tell me what you would like to see more of on Do Not Refreeze – reviews, EOTDs/FOTDs, whatever you like!
:: Give me a suggestion for a nail design you'd like to see me try out – I need inspiration!
:: Your order of preference of the prize bundles
:: OPEN WORLDWIDE
:: Giveaway closes on Monday 23rd April at midnight UK time
Only valid entries fulfilling all of the requirements above will count. Invalid entries will be deleted!
Well then, good luck everyone!