Well, if you want to be pedantic it's actually a little over a year since I last posted about my Z Palette, but it looks rather a lot different now I think!
I've got much more back into eyeshadow lately, which is great really because I was starting to feel that I had far too many to be justified. But now I'm actually using eyeshadow on a daily basis again… ;)
I have come to the conclusion that I never, EVER use my single eyeshadows. EVER. I should probably make an effort to depot the nice ones (and perhaps get another Z Palette to accomodate them!), and I still only ever use a few of my palettes – this one, the Urban Decay Naked, the Wet N Wild Comfort Zone and the Kat Von D True Love palettes. Out of all the lovely palettes I own, though… my Z Palette will always be my favourite. I guess because it's personalised, I hand selected everything that's in there, you know?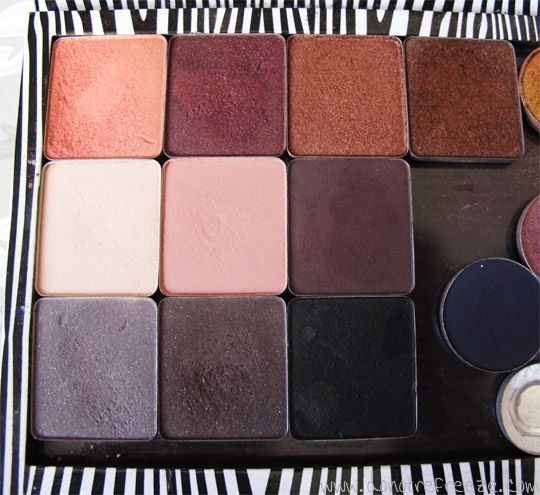 The square side; a variety of Inglot shadows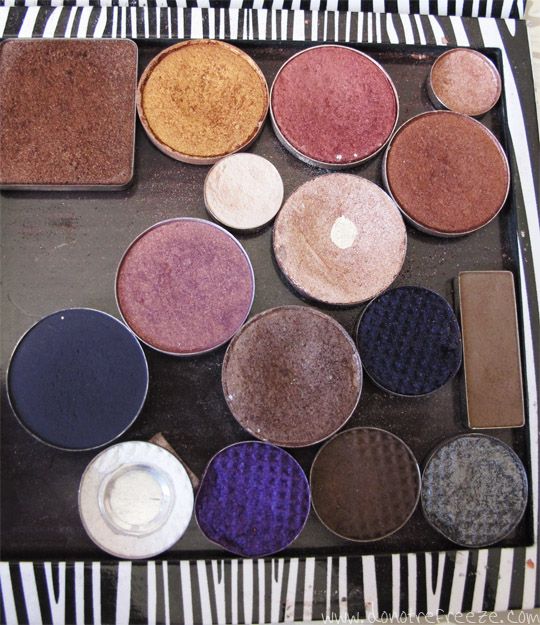 The round side; MAC, a few Sleek, a couple of Yaby and a Yaby brow powder that I never use, come to think of it..
There's still some adjustments I want to make to my bespoke eyeshadow collection though before it's all just perfect. I'm thinking of filling up the rest of this one with more Inglot – I've come to the conclusion that Inglot's eyeshadows are my favourite – and then starting a whole new palette for MAC and other round pans.
Do you have a personalised palette, or are you one of those enviable people that can actually be bothered to use single eyeshadows?
P.S… If anyone can correctly guess the names of the 7 MAC eyeshadows in my Z Palette, I'll send you a lipstick ;)