So, I decided that my nails were getting a bit too long. I always hate doing it, and I always hate my nails for a little while after the fact, but I cut a good three quarters of a centimetre off them and tried to regain the squoval shape. And again, the pattern remains the same as always: I hated them for a few hours and thought they were all short and stubby, but then I loved them and remembered how much nicer and neater they look at this length!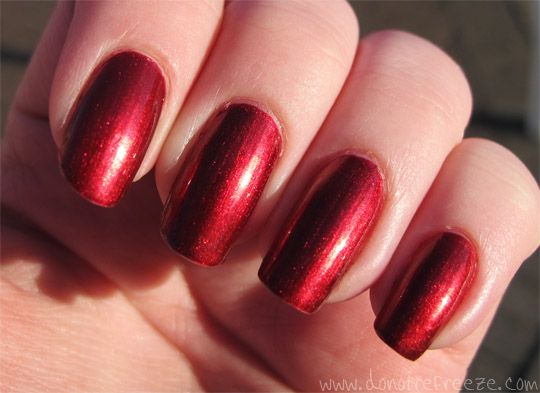 I often think that dark vampy shades look their best on my nails when they're shorter, so I decided on Zoya Isla, one of my favourites (it even makes the grade for a Polishgasm). The weather is finally taking a turn towards the warmer – touch wood – and the days are getting longer, so this might well be my final vampy shimmer of the season before I start moving into pastel cremes and brights for Spring!
Last time I featured Isla in a post was in December and my pictures did it no justice, but the sun was shining like it meant it when I was at the train station the day after painting them, so I couldn't help but get out my camera and snap Isla in all it's beautiful red glory. :)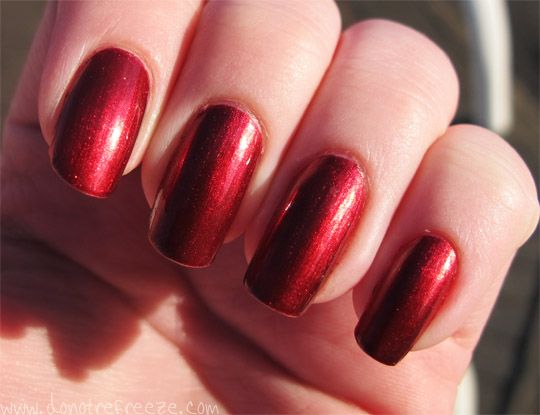 What's your favourite length to keep your nails?