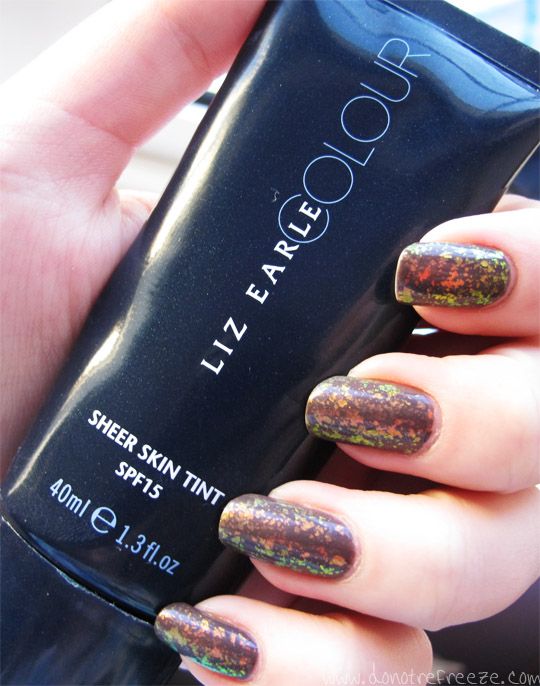 I am a real sucker for tinted moisturisers. I just LOVE them. This particular one, and ELF Studio's TM both featured in my Top 11 of 2011 post, and I'm also really quite fond of Topshop Skin Tint. It was inevitable that I'd like the Liz Earle Sheer Skin Tint, which I was sent months and months ago when it came out. What I didn't expect was how much I would bloody LOVE it.
Even with something that gives you more leeway with shade choice like a tinted moisturiser, I often have difficulty finding base products that are pale enough for me. My shade in Skin Tint, though – which is shade 01 Bare – is literally the best match to my skintone EVER.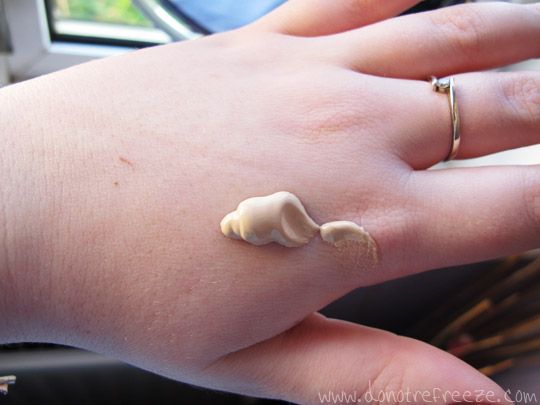 To apply, I just squeeze some onto the back of my hand – the amount in the above photo is plenty for my face and neck – and apply with a stippling brush. You can by all means apply this with your fingers as the texture is so workable, I just prefer to use a brush. Whilst this is the most expensive TM I've ever tried (at £21 for 40ml), I've been using it regularly for probably about 6 months or so and there's still a good month's worth or so left. This is pretty good for a TM in my experience, as I can burn though a tube of ELF Studio's one in about 6 weeks so even though that one only costs £3.50 it's probably a false economy!
Well, here comes the bit we all love to hate. The before and after! You should be used to them now, I've done loads of foundation reviews but this is probably the single worst before photo I've ever shown. My skin's NOT been happy lately. I put it down to my sudden change in routine and environment what with starting a new job and moving from the breezy Essex countryside to the polluted sardine tin of a city that is London.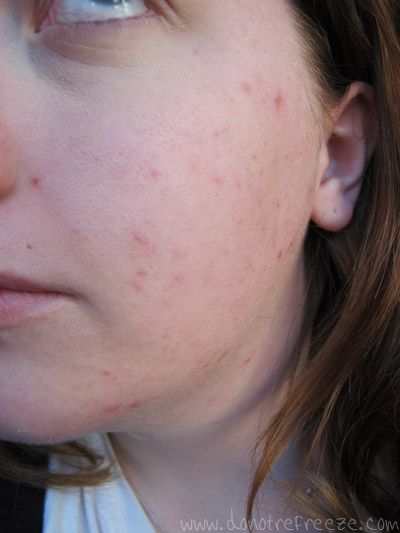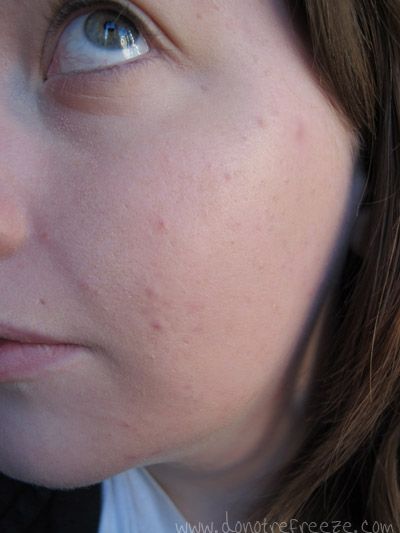 In the after photo, you can really see what a perfect match this is to my skintone. It offers everything I want a tinted moisturiser to offer – it disguises the angry redness of my blemishes without making them look like I've painted over them, it minimises my pores and it just generally makes my skin look more acceptable for public consumption. AND it contains SPF15, which is just an added bonus for those who burn as easily as I do. Quite frankly, it's perfect for me and I'm more than happy to part with £21 for a product that I enjoy so much and can find no fault with.
This is something I will definitely be repurchasing – which is really saying something since I don't repurchase lightly – there's so much stuff to be tried out there, right? I will naturally continue to try other things to satisfy my beauty blogger curiosity, but Liz Earle Sheer Skin Tint is genuinely Holy Grail material for me and I know I will come back to it again and again.