Why is it that the best polishes are always the hardest to photograph?!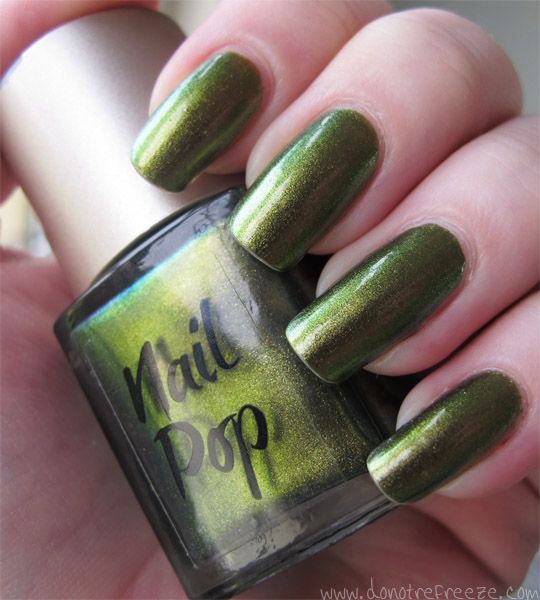 This badboy is absolutely stunning. My photos don't capture it nearly accurately enough, though – the olive green shimmer shifts to a beautiful bronze gold. I couldn't capture this duochrome for the life of me, but you can sort of see what I mean on the index finger in the last picture at the bottom of this post.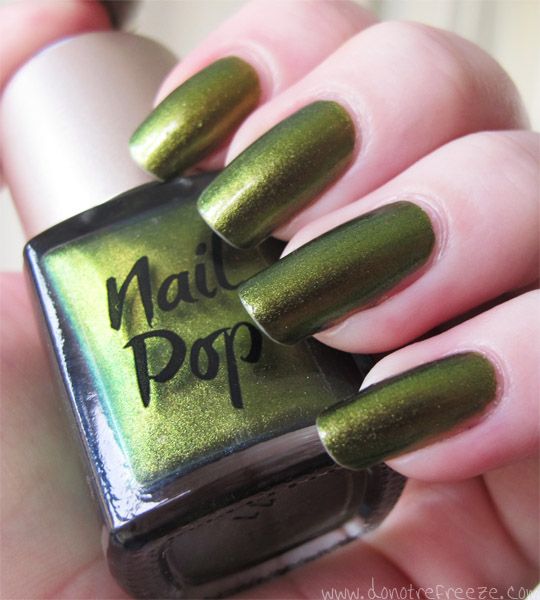 This has been touted as a drugstore dupe for Chanel's Peridot – but it's definitely not. Sure, they both run with the same green-gold duochrome theme, but they don't look an awful lot alike at all. I don't actually own Peridot, I'm just judging from swatch photos and having seen the bottle for Peridot – but I think Kimono is gorgeous enough to stand on its own and not be compared to a Chanel!
The wear time is pretty good too, I wore it for 6 days sans topcoat before the tipwear started annoying me. I had this sitting untried for a good 2 or 3 months before I eventually wore it, and now I can't wait to get it on my nails again. Everybody needs a bottle of this in their life!