I considered putting 'pic heavy' in the title, but since I resize all my photos to 540px wide no one should have any trouble loading it :)

Alexandra Palace in the snow on Sunday morning!
This was the first year that I went to IMATS on both the Saturday and the Sunday, and I'll definitely be going both days from now on – I like each day for different reasons. Saturday is the day to see everybody, and Sunday is slightly quieter so is great for leisurely shopping and even more bargainous discounts towards the end of the day when the exhibitors want to sell their remaining stock!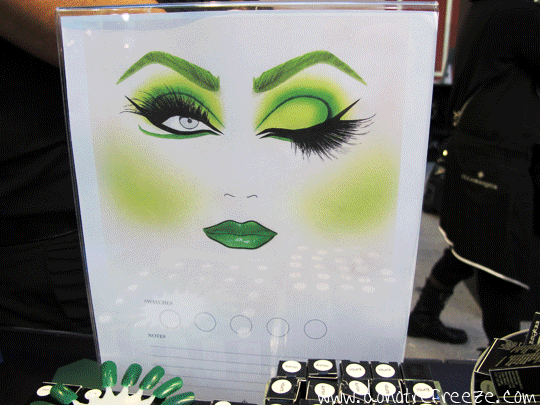 Illamasqua totally stole the show discount wise. They had foundations for £7.50 and a whole bunch of items at £5 each. Some were discontinued items but there was a lot of current stock there too which was great. On Sunday, the £5 items were reduced to 3 for £10 – I mean, WHAT?! I loved how they'd set up their booth, too – the £5 selection was arranged into sections according to colour, and each section had a beautiful face chart designed by members of the Illamasqua team.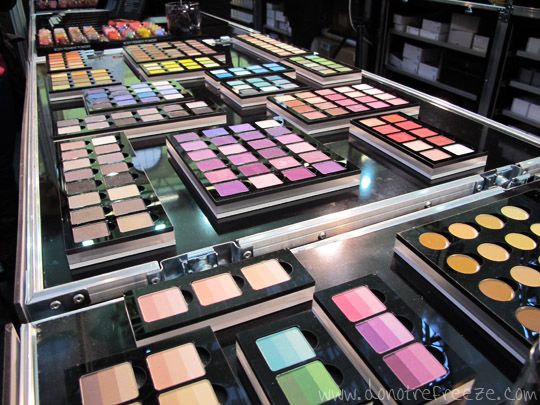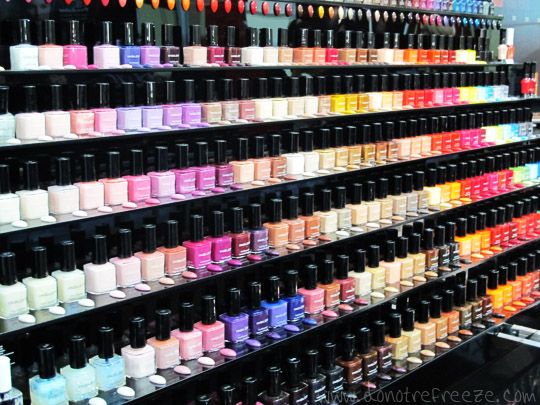 Inglot's always worth a visit just to delight in the colossal amounts of colour! To be honest I'm not really sure what the discounts were like as I haven't kept up with what their current retail prices are, but I did pick up a nail polish for £6 and some single eyeshadow pans for my Z palette at £3.50 each.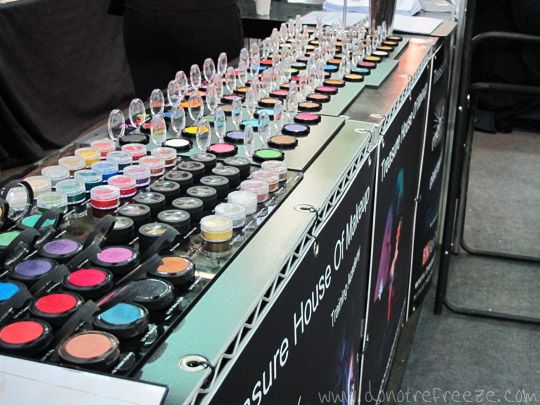 Ben Nye products at Treasure House of Makeup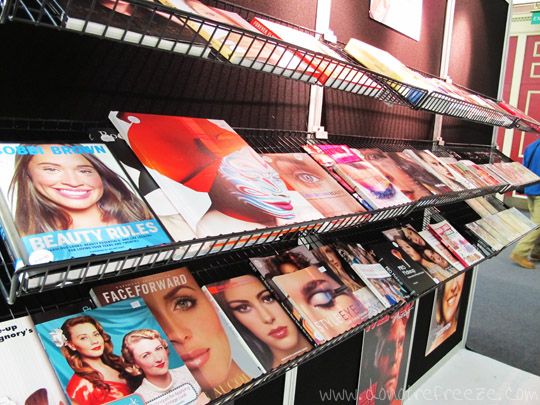 Makeup book porn at the Makeup Artist Magazine booth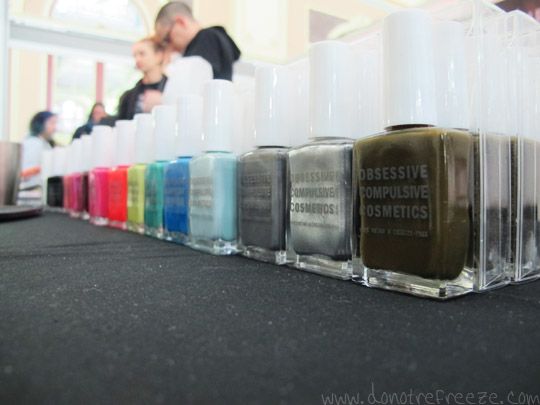 I didn't pick up anything from OCC this year, but you can't deny that the range of colours across the Lip Tars is unparalleled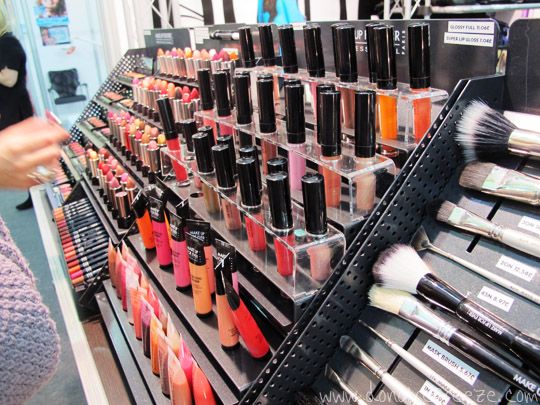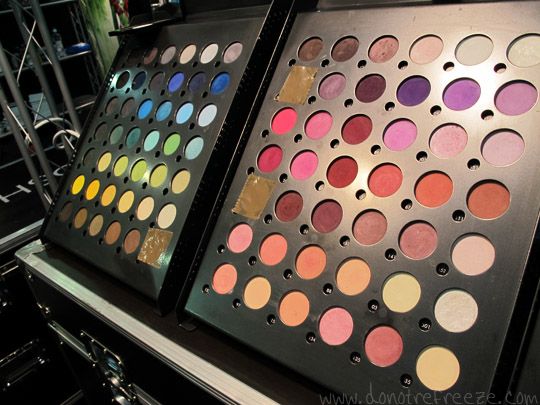 I got a nice handful of Make Up For Ever products this time. This is the first time that MUFE have been exhibiting on their own behalf – MUFE stock at IMATS is usually provided by Guru Makeup Emporium and PAM. There was a 35% discount here – not to be sniffed at!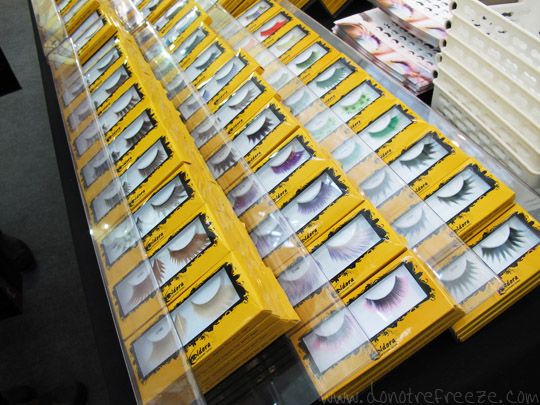 Eldora false lashes – I didn't pick any up but they were on 3 for £10, which is excellent!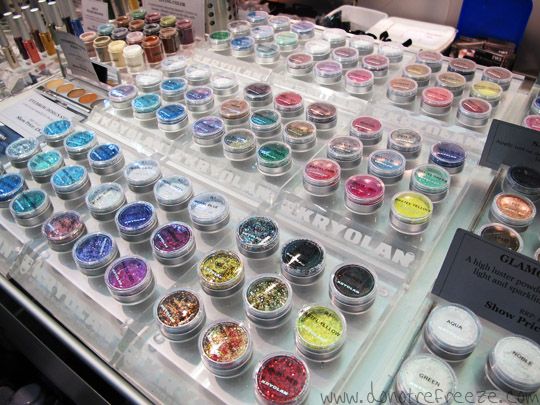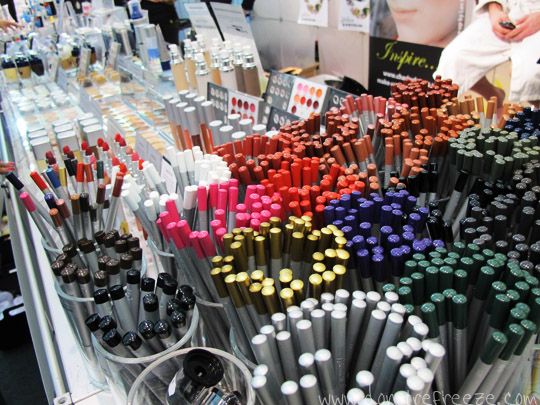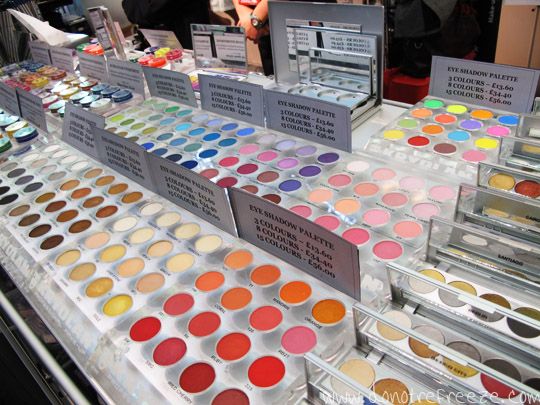 I do love me a bit of Charles Fox – despite spending a large amount of time at the booth (and several returning visits to it), I actually only picked up one product from here!
There were two talks I really wanted to see this year – Lan Nguyen's one (she's honestly hands down one of my favourite makeup artists), and Nick Dudman's. VERY annoyingly, they moved Dudman's talk from 4pm on Sunday to 1.30pm on Satuday, which meant it clashed with Nguyen's :( and as much as I love Lan's work, I am a huge Harry Potter fan so Nick Dudman won this time. He was joined by actor Warwick Davis, where he had an hour to transform Davis into one of his Harry Potter characters (which normally takes about three times as long!). It was very entertaining and I'm so glad I watched it!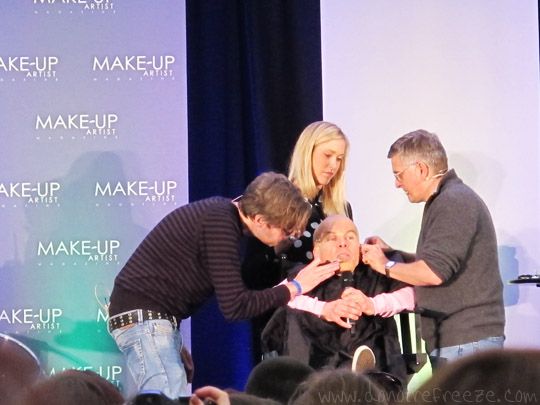 Sorry about the quality of these, I was seated quite far back so these are on 11x zoom!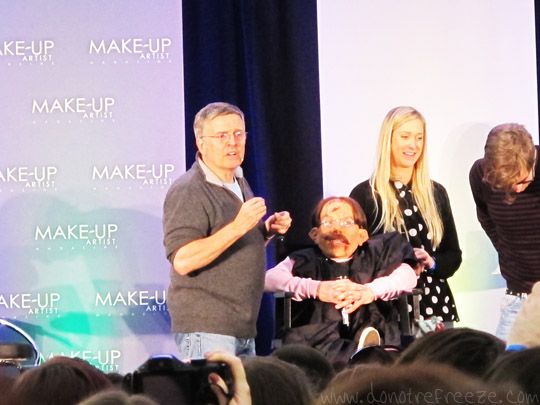 OMG it's Professor Flitwick!
The student competitions were a delight as usual – this was the first time I've seen the Character/Prosthetic competition as that's always on the Sunday. I must say, I actually preferred the entries for last year's Beauty/Fantasy competition last year but they were amazing nonetheless.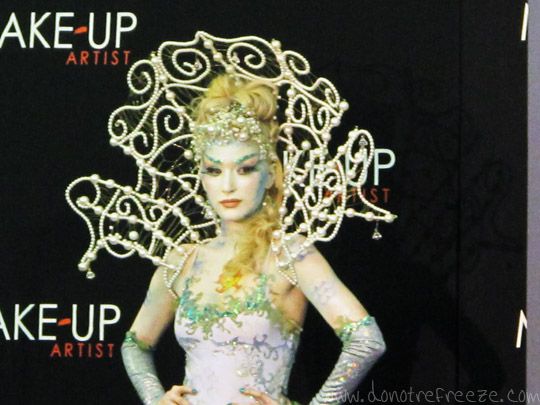 My favourite entry for Saturday's Beauty/Fantasy student competition – again, sorry about the poor quality photo, this one is 14x zoom!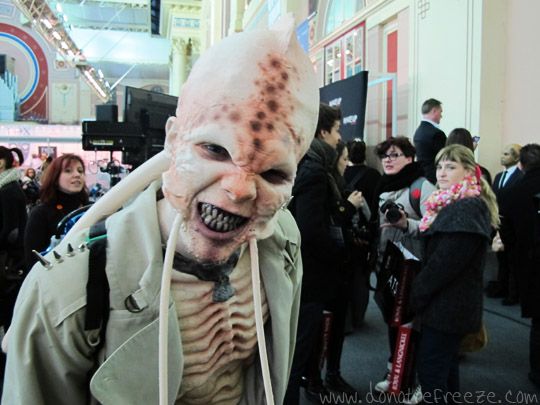 My favourite entry for Sunday's Character/Prosthetic comeptition – the artist was awarded third place, he SO should have won!
One of my favourite things about IMATS is being able to see mind blowing art being created on faces and bodies in every direction you turn. Here's some of my favourites from the weekend.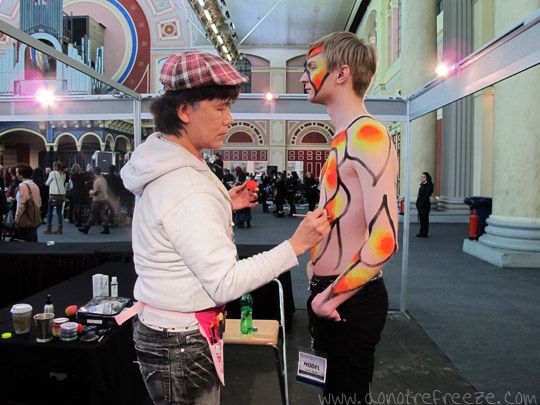 Koren Zander doing some 3D body painting at the Crown Brush booth – wish I'd have seen this with 3D glasses on when it was completed!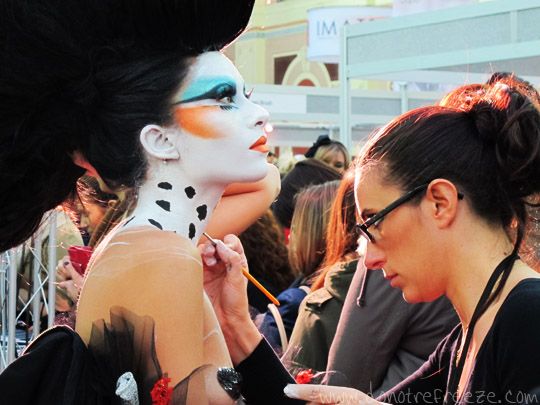 Apologies, I can't for the life of me remember which booth this was at!

A student working on her entry for the Beauty/Fantasy competition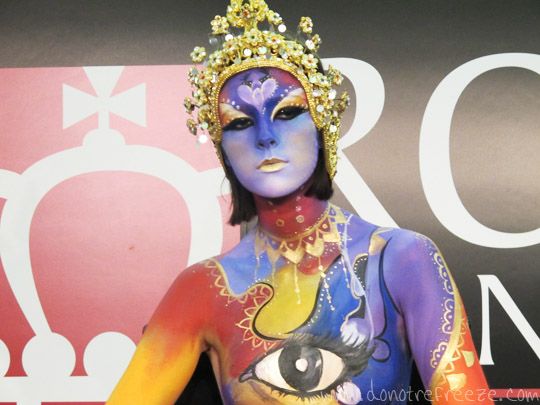 The colours and the headwear on this model at Royal & Langnickel Brushes reminded me of Krishna!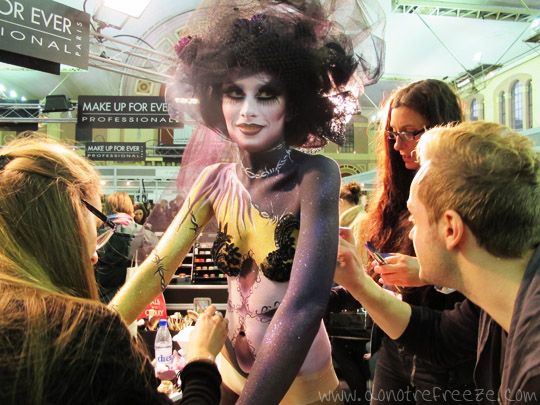 This model at Make Up For Ever was COVERED in glitter, I dread to think of how long it took the poor woman to shower, but it's beautiful.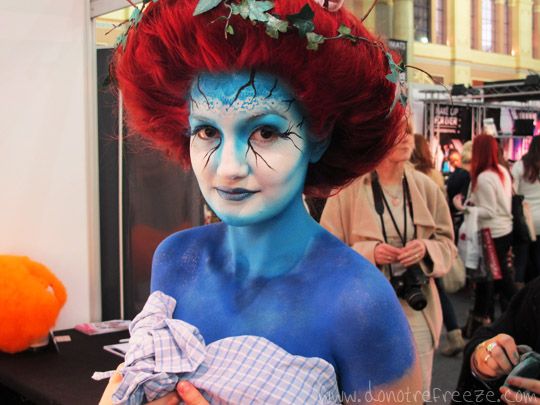 Again, sorry, totally can't remember where this one was!
Other highlights included the Royal & Langnickel Bloggers Lounge on Satuday, where we had free drinks, pastries and other yummy things, along with the option to have a cheeky manicure or massage! Royal also really kindly gave us all a beautiful brush kit stuffed with some truly lovely brushes – thank you! I also spent a bit of time chatting to the amazing Tracy and Kim from Sleek MakeUP, where Tracy showed me some very exciting (and very secret) prototypes for products they'll be releasing in 2012!
Aaand of course, the whole experience is always made even better by all my lovely blogger friends – good friends, old faces I've not seen in forever, and first-time meetings with new people. I'm not even going to try and attempt to list everybody as I wouldn't want to miss anyone out and it is 1am. You know how it is. But you all know how lovely you are anyway ♥
Phew, I think that's it for now. The obligatory haul will be coming on Wednesday, but for now – if you managed to get through the entirety of this mammoth post I think you deserve a treat. Look, I met Warwick Davis! :D