I bought Kiko's Sparkle Touch 270 topcoat when it was on sale for £1.50 in the Westfield Stratford store weeks and weeks ago. I'd picked up the bottle in the store several times, not sure why it took me so long to buy it but I can't turn my nose up at eventually getting it for a measly £1.50. It took me a few weeks to use it because I don't have that many polishes here with me at the moment – for those who don't know, I moved in with Colin a while ago and most of my stash is still at home! – and I just couldn't decide on a polish to layer it over.

I got Illamasqua Propaganda at IMATS at the beginning of the month – I liked the colour of it, but never bought it before because I'm not the biggest fan of jelly polishes. At £5 though, I wasn't going to say no again. I also thought it would be a nice colour to go with that Kiko 270!
It's painfully obvious that I painted these in rubbish artificial lighting. If I'd have done it in daylight, I would have realised that Propaganda could have done with a third coat because the flash reveals some transparency after the two coats I used, particularly on the middle nail.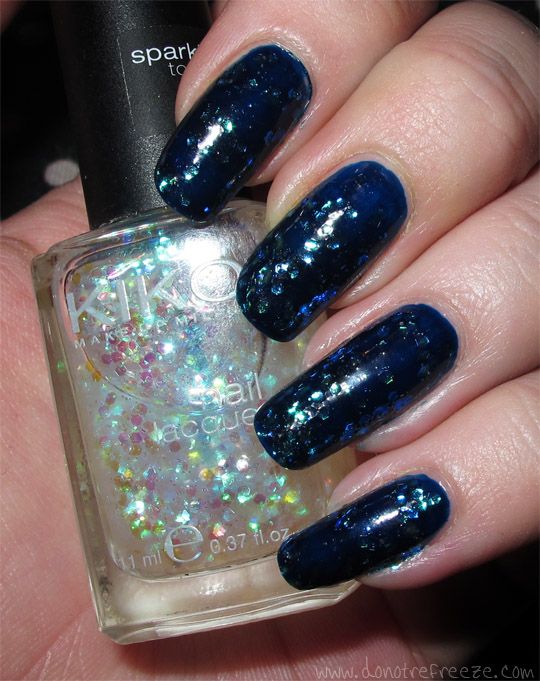 I do quite like this Sparkle Touch thing though, it's fun! I do like a nice chunky glitter. And it was completely smooth after one coat of topcoat, unlike a lot of chunky glitters which was nice.
What do you reckon?