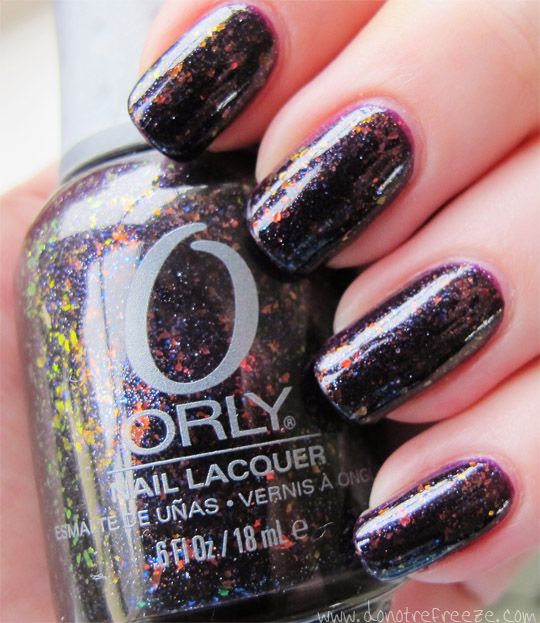 There were only 3 polishes that really called to me from Orly's AW11 Birds of a Feather collection – Sweet Peacock, Nite Owl and Fowl Play. I'm yet to get my hands on Nite Owl, but I was kindly sent Sweet Peacock and Fowl Play to try. Fowl Play is the REAL winner of the collection.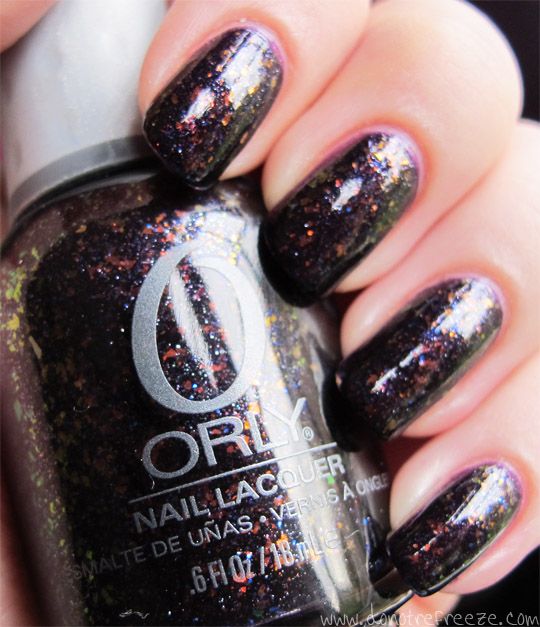 It's a purple jelly base, leaning a little on the red side, filled with red-green flakes (like the kind in GOSH Rainbow), and tiny silver and blue glitters. There's a lot going on in this polish, it's one of the most interesting ones I've ever seen!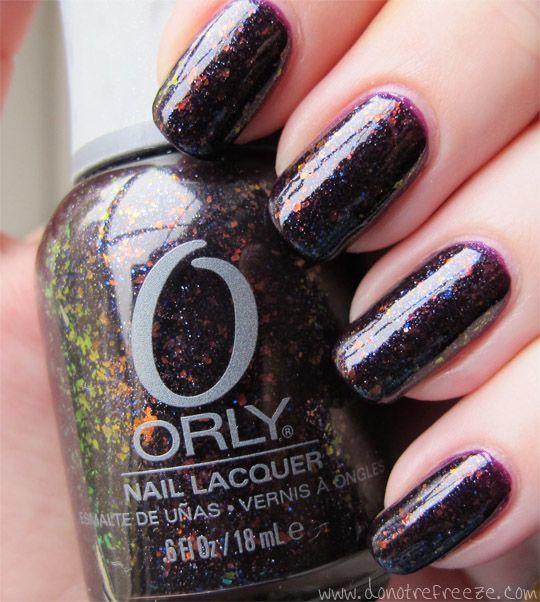 It took me 3 coats to reach perfect opacity. This is so interesting to look at on the nail! Also, I just had to include this little cropped bit of the bottle. HOW beautiful is this?