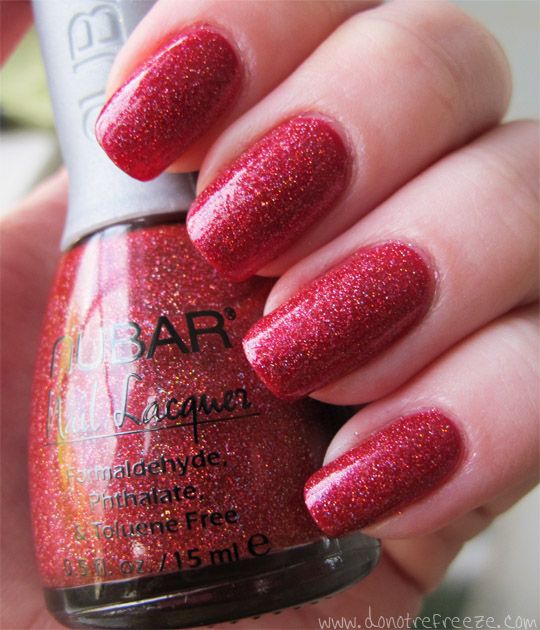 Lovely holographic goodness! This is fantastic, I love this. It's one I got in my swap with Amanda Cheyenne, and isn't just beautiful?
When I swatched this on my nail wheel, it took about 4 coats to reach optimum opacity and I couldn't really be bothered to do 4 coats on my nails, so for this manicure I applied one coat of Prize over one coat of Illamasqua's Vice. Despite having a different base colour underneath, it still looks exactly as it does in the bottle which is good.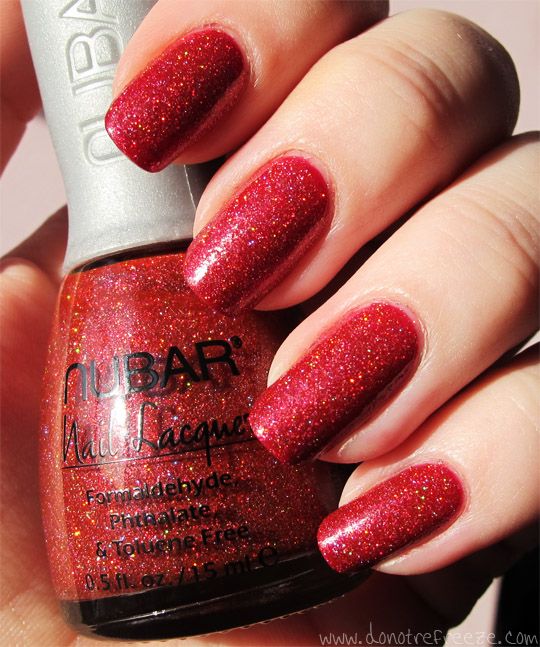 OMG! What is this? Sunlight?! In January?
Sadly, I am not blessed with the ability to accurately describe colours. I have no idea where to start with it! This is the closest thing to a red holo that I own, but it's definitely not red by any stretch of the imagination. These photos (particularly the top one) are all fairly colour accurate, though, so you can decide for yourself what it is because I just don't know! What I do know, though, is that it's bloody LOVELY.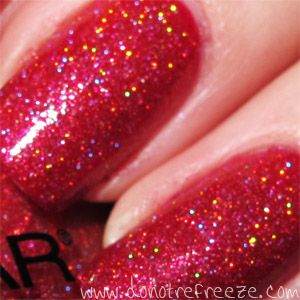 Just the obligatory flash photo to show the sparkles.
I've decided that NuBar is a brand whose polishes I need to build more of a collection of. I really like all the ones I have, and the brush is one of my favourites across all the different brands I've tried. I think it's a pattern with NuBar glitters, though, to dry to a slightly flat and gritty finish. I've experienced that with the three that I have – this one, one from the same collection called Essence, and Violet Sparkle. Nothing a good glossy topcoat can't fix!
Are you a fan of NuBar? What do you think of this one?