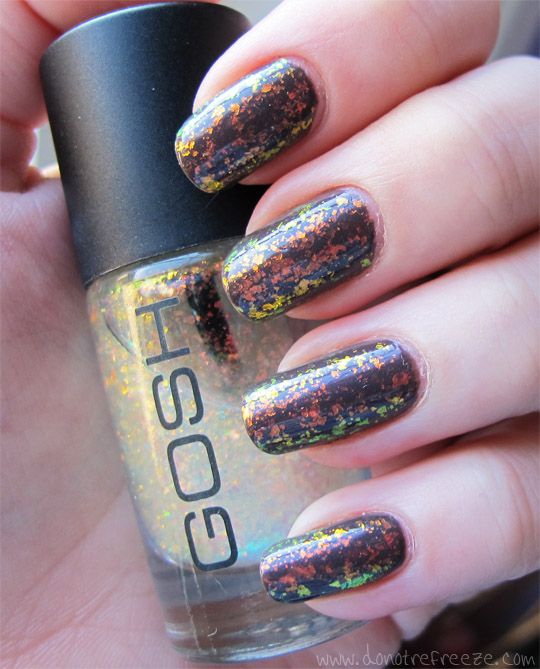 This polish combination was totally stolen from inspired by the wonderful Ashesela. I saw a post where she'd posted pictures of a polish by Revlon named Naughty, and I thought it looked quite similar to Barry M's Dusky Mauve which I haven't broken out in ages, so she gave me the itch to use that. Then, I scrolled down to see she'd layered Finger Paints' Flashy over the top of it, an orange-green flakie polish that looks remarkably similar to the now discontinued GOSH Rainbow. So that's exactly what I slapped on my nails next!
I can't believe how much better Rainbow looks over Dusky Mauve than it does over black. Don't get me wrong, it looks cool over black, but this is SO much nicer! You can compare by checking out this super old post about the polish.
I love how much of a chameleon this is. From some angles, as you can see above, you'll get a real hit of the green colours in it…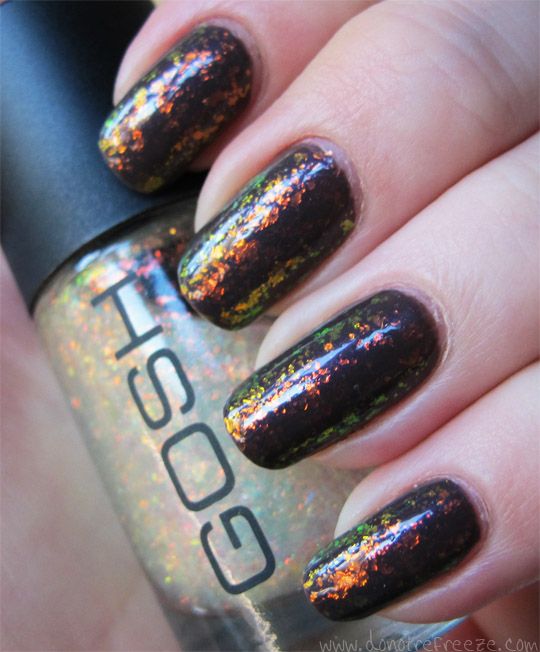 …but from others, you'll see more of the golden orange tones.
What's not to love?!