How we can use so many products in an effort to not look too done up?!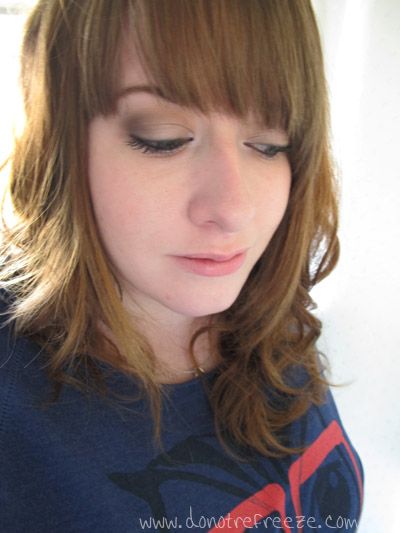 Would like to take this opportunity to point out that I was in in the middle of my second sinus infection in 6 months when this was taken… leave me alone
I like to think that my everyday makeup isn't overdone. I don't think it looks like I'm wearing an awful lot at all, but it occurred to me as I was going through my everyday routine one morning that I was using quite a lot of products… Pictured below are products I use every day (although naturally stuff like blush and lip colour are interchangeable, but this is what I used that day).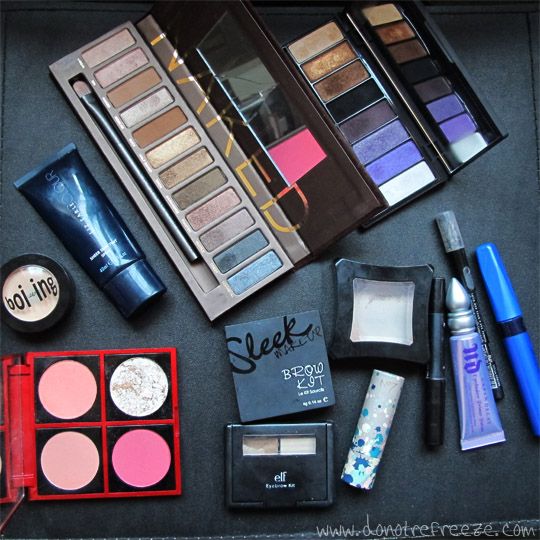 BeneFit Boi-ing Concealer
Liz Earle Sheer Skin Tint
BeneFit Eye Bright
Urban Decay Primer Potion
Urban Decay Naked Palette
Kat von D True Love Palette (I use either Peanut or Missy from this palette on the inner corners of my eyes)
Sleek MakeUP and ELF Studio Eyebrow Kits – yes, both!
Bourjois black kohl pencil
CoverGirl All-in-one Mascara
Illamasqua Rumour blush (contour)
FashionistA Butterscoth Blush
No7 Grace lipstick
Now that's a pretty long list of products… but I've got to say I don't think it looks too much on the face. Does it?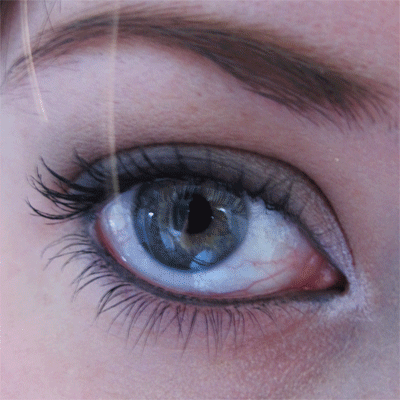 Apologies for the rogue strands of hair there..
I don't think any of us (well, the majority at least) in the beauty blogging community overdo our makeup, because we know what we're doing! But I challenge you, when you next put your makeup on (I'm talking day-to-day face here, not going out face!), count how many products you're using. I BET it will be more than you'd have imagined!
By the way, I'm not trying to prove any sort of point with this post. I'm not horrified at myself or anything, I just thought it was kinda funny how I use so many products in an effort to look like I haven't really made an effort. Do you know what I mean? I know I'm not the only one!