Aside from my huge gripe with the magnetic nail polishes from FashionistA bearing uncanny similarities to the 17 ones, the rest of the brand is actually pretty cool! I was gifted quite a few items from the range by my good friend Zoe, so here's a little rundown.

They have quite a nice range of other, non-magnetic nail polishes which I have a few of (I have previously posted about Hidden Treasure here, and I have every intention of swatching and posting about those in the New Year. For now, though, I have a few eyeshadows, blushes and gel liners to show you!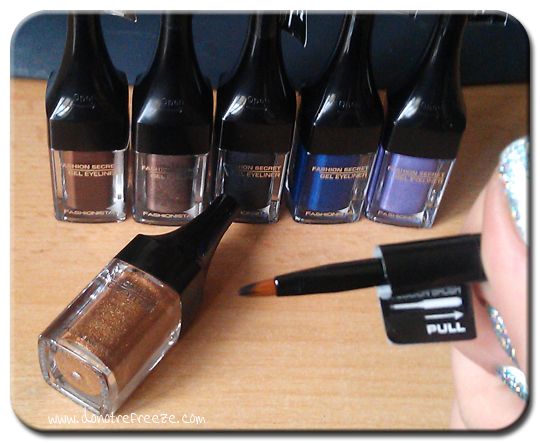 These are the Fashion Secret Gel Liners. They are nicely pigmented and pretty long lasting, but I have to say I'm not loving the packaging. I like the idea of having a little mini brush inside the cap, but the brush just really isn't adequate for achieving a nice line and you're much better off using a separate brush. Also, the name labels on these are stuck right over the lid of the product and are very difficult to peel off so you can actually open the things. Also because the adhesive on the labels is so strong it leaves sticky crap all over the outside. *Sigh* Aside from that, though, I like them! Here's the swatches: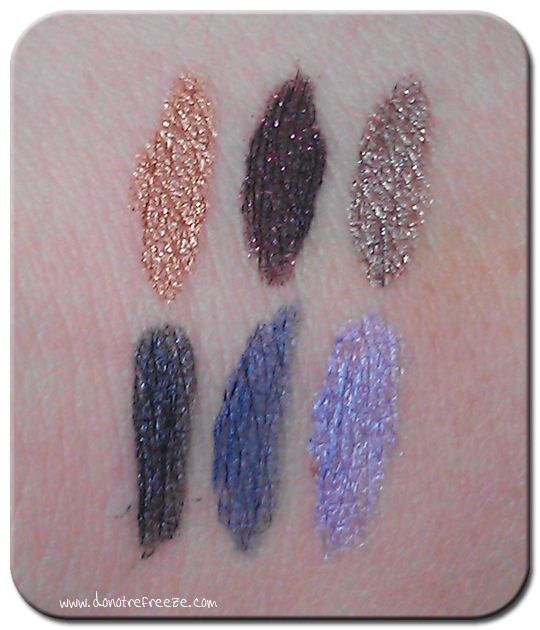 Top row: Dress Up Chic, Dress Down Cool, Under The Radar
Bottom row: Shortlist, Exhibition, Cute Route
Unfortunately I don't know how much they cost as they're not on the Superdrug website and I've not seen FashionistA in any stores near me as of yet. I'd guess somewhere around a fiver though!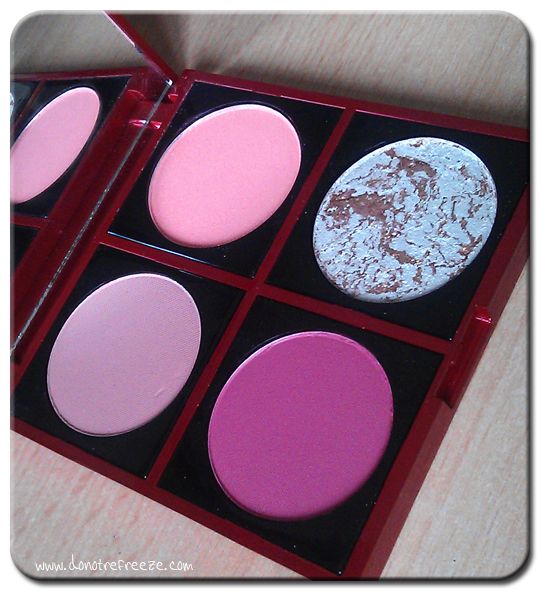 Now, I definitely really like the Custom Palette system FashionistA have got going on here – it's nice to see something like this brought to the High Street! You can buy the empty 4-pan palettes for £5 each (in a choice of black or red), and the eyeshadows and blushes you can buy to go in them are just £4 each. In my red palette here I have three blushes and one baked eyeshadow – I was given 3 blushes and 5 shadows, which left me a little miffed but after swatching them I thought that the baked shadow would work nicely as a cheekbone highlight so stuck that in the blush palette – problem solved! Here's swatches of the blushes:

L-R: Butterscotch, Juicy Apricot, Blushing
Definitely nothing to complain about here – all nicely pigmented and soft to apply, no chalkiness in sight!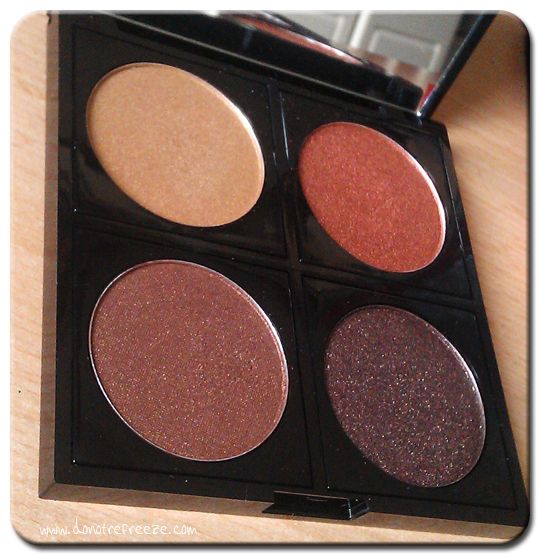 Here's my eyeshadow palette – Zoe definitely picked out my kind of eye shades, I'm really pleased with this selection and have used them quite frequently! These are exceptionally well pigmented for high street shadows, very impressed with them.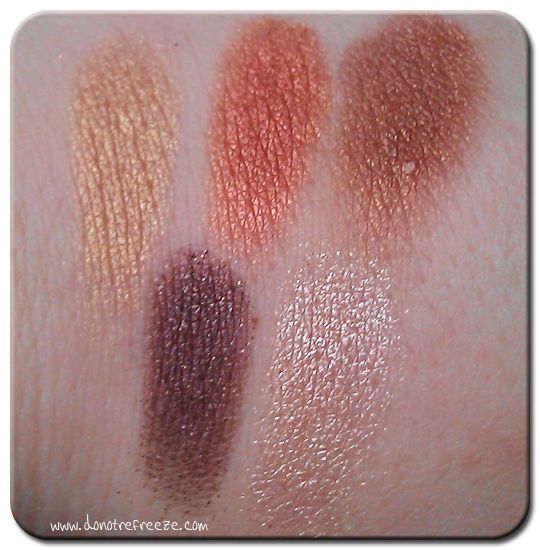 Top row: Golden Glow, Auburn Glow, Berry Brown
Bottom row: Brunette Bombshell, Bella (baked eyeshadow from the blush palette)
In conclusion, if you're a fan of gel liners you might want to give the Fashion Secret ones a try (if you can get past the less than likeable packaging), but the Custom Palette system definitely comes highly recommended from me!
Have you tried anything from FashionistA yet?