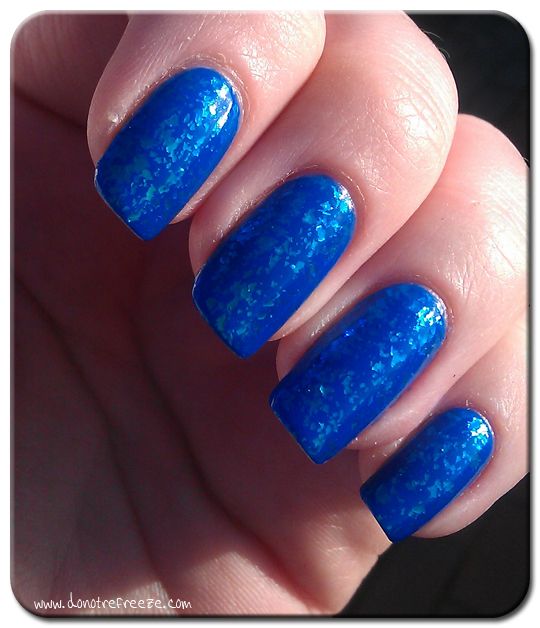 This was one of the hardest NOTDs to photograph, EVER! You'll just have to trust me when I say it looked SO much better in real life.
I bought Kiko's nail polish in shade 336 a good couple of months ago now, it took me a while to wear it and I wish I had sooner. It's a one-coat electric blue creme, and it's gorgeous. I fancied a bit of flakies, though, so I topped it with Inglot 203, a green flaky topcoat. It was SO LOVELY!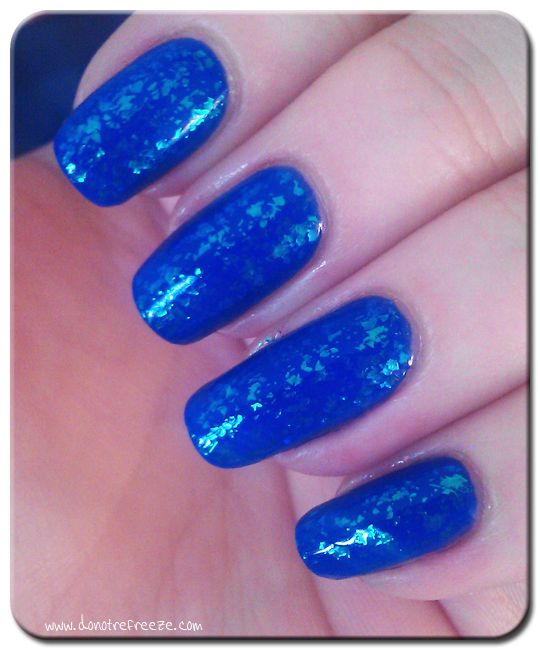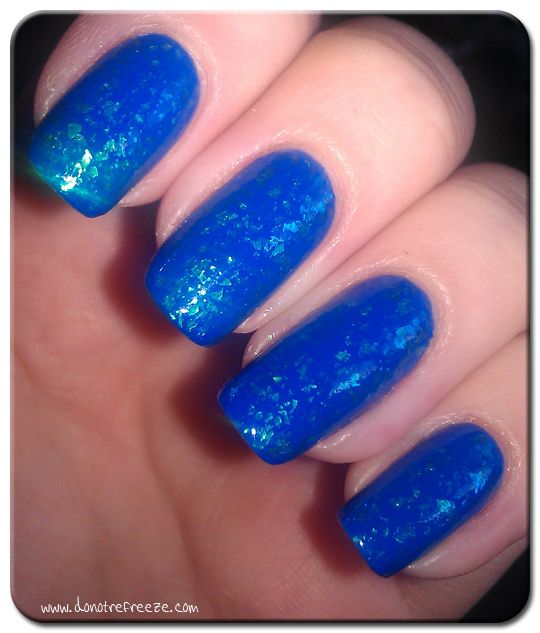 When I showed it to Colin, I said 'doesn't it look awesome, like a mermaid?'. His reply? 'Yeah, well more like fish scales than a mermaid..'
He may be right, but what's life if you can't have a bit of poetic license?