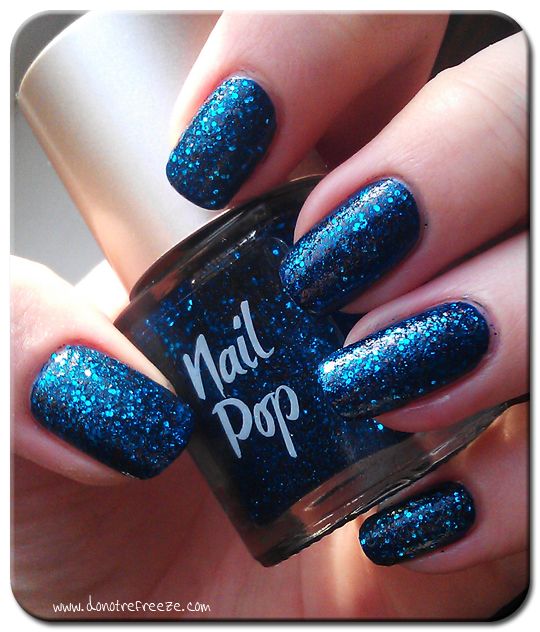 I knew I had to buy this badboy after seeing it on the lovely Lydia's blog, so I snapped it up on my day out with Kim a few weeks ago.
I've been getting into glitter in a big way this year. Have you noticed? Haha. As with most glitters, I decided to layer it to avoid the necessity for a billion coats and the base colour I chose was Essence Hard to Resist. I used one coat of that, and two coats of this stunning navy blue glitter.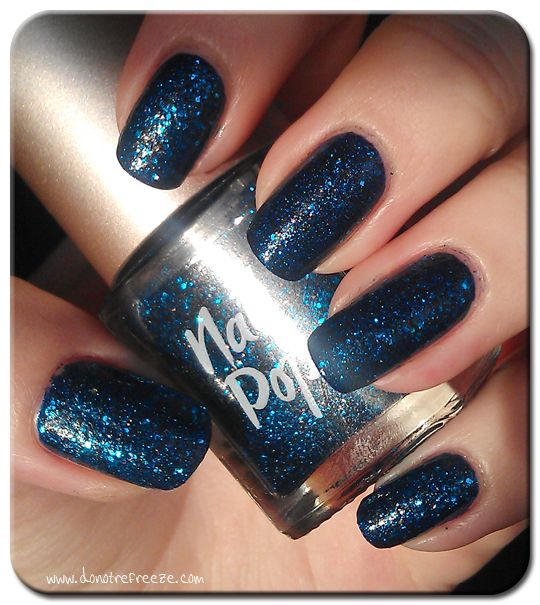 It's beautiful, isn't it? It's became touch dry quickly, but has a very gritty feel, and despite the wonderful sparkle the finish isn't shiny at all. I applied two coats of top coat and it still didn't quite seem shiny enough! Lydia used a matte top coat on it in her post, be sure to check it out (link at the top of this post).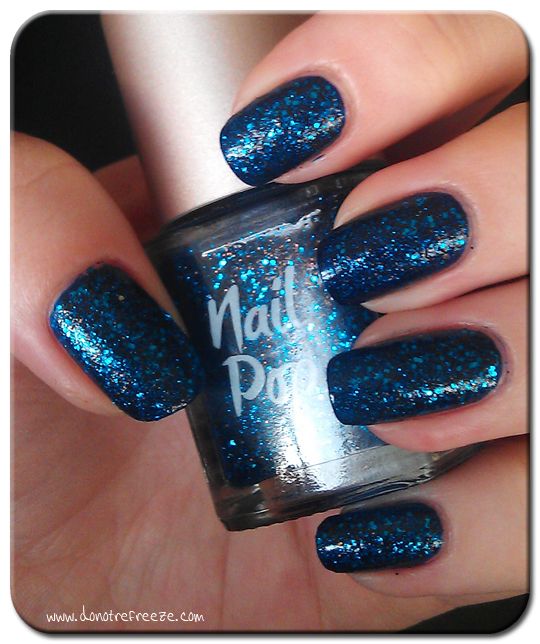 I can forgive the minor grittiness and lack of shine even post-topcoat, though, because it's just so lovely. You can buy Look Beauty nail polishes for £5 from selected Superdrug stores – I'm afraid I have no idea which ones though!