This is one of my favourite nail designs I've done in a while. I love it! It surprisingly wasn't too difficult either, I just used a black nail polish and a striping brush to create the wings' outlines.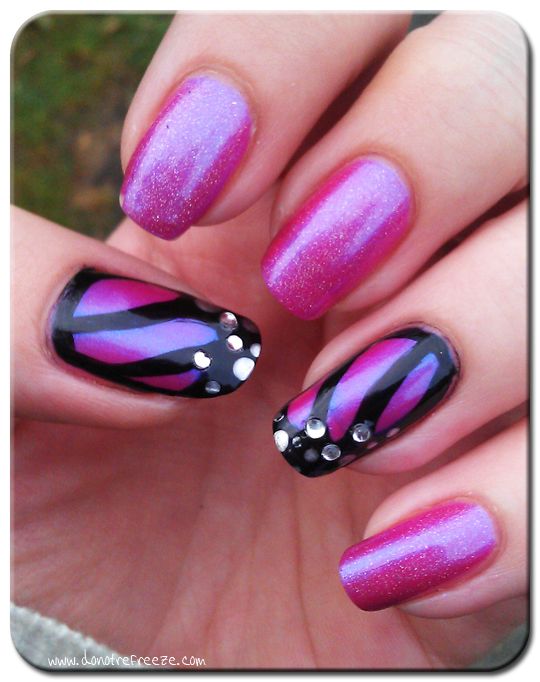 The base colour is absolutely beautiful, it's from LA Colours and it's called Shocker. I've bought quite a lot of LA Colours now from Westfield (well, it would be rude not to for 99p each), but this one is quite easily my favourite! Hot pink with blue flashes, almost as if you're wearing a coat of Illamasqua Prism on top. It's gorrrgeous. On my index, middle and little fingers I added a coat of China Glaze Wireless Holographic topcoat – I did actually intend to put it on the thumb and ring nails underneath the wings but somehow managed to forget.
On the corners of the wings I added some silver dots with Pure Ice Silver Mercedes and a dotting tool, and added rhinestones to a few of the dots for extra unnecessary sparkle :)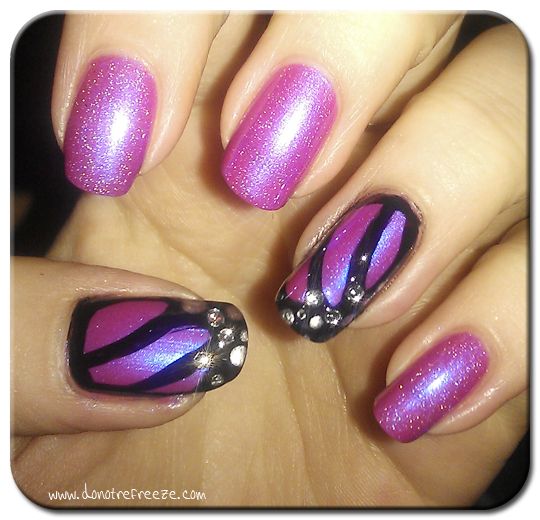 I wore this design for a full week before I had to take it off thanks to tipwear. That's how much I liked it!
What do you think?