Yup, toothpaste and deckchairs. Two of things this nail design was described as! In actual fact, what I was aiming for was an updated version of a very old manicure that I called Candy Stripes!
For this I used China Glaze's For Audrey and Sugar High, and Leighton Denny's Baby Doll. No special brushes required for those base colour stripes, just a careful application with the bottle brush. You can of course use any combination of colours for design like this, but it's best to go with very opaque ones that aren't going to need a lot of coats.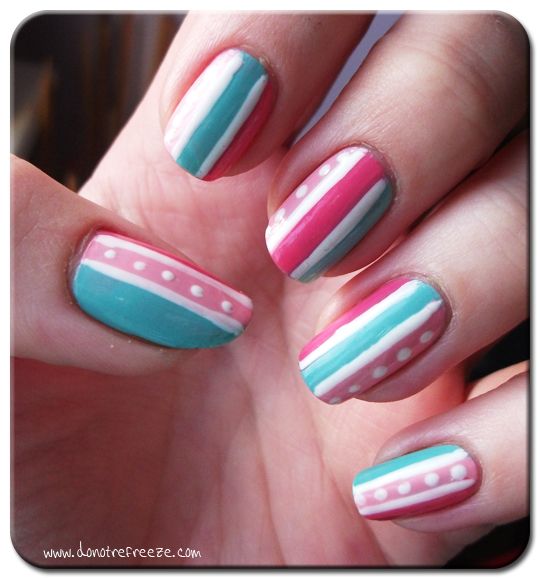 Once the base colours had dried I painted the dividing lines between them with a white striping polish, and added dots on the stripes of Baby Doll with a dotting tool just as a little extra.
Stripes are such an easy design to do and they look great on any length of nail. Give them a go!