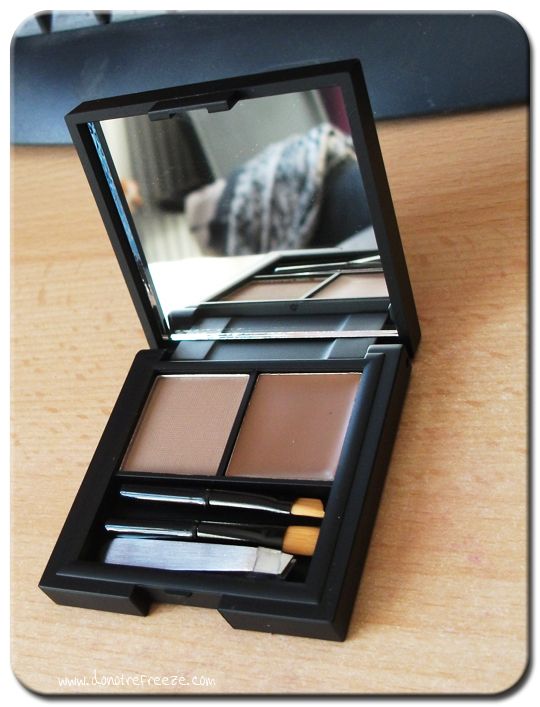 Filling in my brows is hands down one of the most essential steps in my daily makeup routine. I am quite happy to leave the house with not a scrap of makeup on the rest of my face, but I feel so awful without my brows on. Anyone else with me on this? In my case it's a result of some zealous over-plucking in my early teens.
Sleek's new wax-and-powder combo Brow Kit has been hailed as a fantastic high street dupe of BeneFit's cult Brow Zings kit. Personally, I've never tried the BeneFit version, but I wanted to see how it compared to my beloved ELF Studio Eyebrow Kit. Naturally, the Sleek one is more similar to BeneFit what with the two mini brow brushes and pair of mini tweezers included, but ELF's offering is less than half the price of Sleek's and has been an absolute staple in my collection for a long time. To be honest I probably would have never bought the Sleek MakeUP version myself because I've been perfectly happy with ELF, but since I had the opportunity to try this one it's been interesting to consider their pros and cons.
Stupidly – and I didn't even notice this until I was resizing and watermarking the photos – but I actually took photos of both different eyes for the before and afters. Sorry! But even so, you can see the huge difference in my brows and why it's so important for me to do them!
Before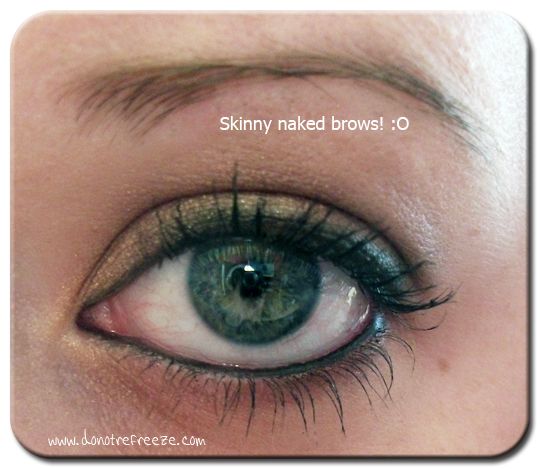 After
Now, I don't know if it's just me who thinks so, but I found the wax from Sleek's kit leans just a touch too red for my skin and hair tones. The pigmentation and quality of the product as a whole, though, can't be denied. The brushes are pretty good too, although I prefer to use my own designated brow brushes but they are obviously a great addition for the everyday consumer – as are the tweezers; always handy!
So yes, this is definitely a great kit but I feel the wax is just a teeny bit red for my liking. Of course the lack of shade range (this only comes in a choice of Light or Dark) means I wouldn't be able to find a better match, but I have found the perfect combination. The powder in the Sleek kit is a bit darker and just more suited to me than the one from the ELF kit, so I've taken to using the ELF wax and Sleek powder as my go-to brow combo. So both kits are useful to me, but honestly I can't see myself buying the Sleek one again just for the powder when the ELF one is just as good at less than half the price.
Either way, I think another high five for Sleek MakeUP is deserved! :)
Sleek MakeUP Brow Kit is available in Superdrug stores or online for £7.99.