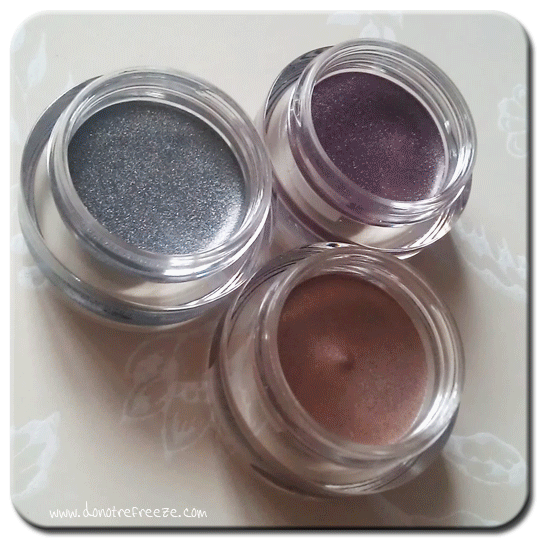 I had a handful of Boots advantage card points to burn several weeks ago, and ended up picking up three of these new mousse eyeshadows from 17. I didn't even know about them before I bought them, I think their release was very much overshadowed by the Magnetized nail polishes – which I still haven't got around to posting about!
Even since buying them, I've not really heard much about them but I have heard a little rumour that they may be a good drugstore dupe for the Chanel Illusion D'Ombre shadows. Naturally I can't confirm or deny this, but either way I think the 17 Wild Metallic Eyes have been massively underrated so far.
There are six shades – all with the same black and gold leopard print design as the Wild Curls mascara – they are Wild Nude, Wild Bronze, Wild Midnight Blue, Wild Green, Wild Silver and Wild Purple. Pretty wild name choices, right…? I picked up the purple, silver and nude ones. Here are swatches!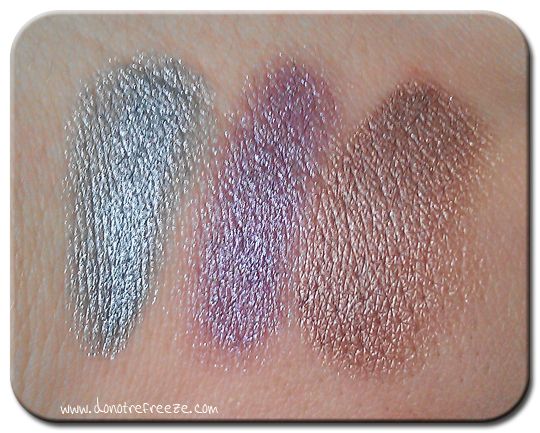 They are very smooth and creamy to apply, but not wet. They will crease without an eyeshadow primer beneath them, but with a good primer you can expect about 6 hours of wear before creasing. Setting them with a powder eyeshadow too will give you an extra couple of hours of wear time!
Less is definitely more with these too. Due to their consistency, applying a thicker layer of product is going to increase your chances of creasing. Luckily they are generous on the pigment, so applying a thin layer isn't going to make you lose out on colour payoff.
How about a bit of EOTD spam now?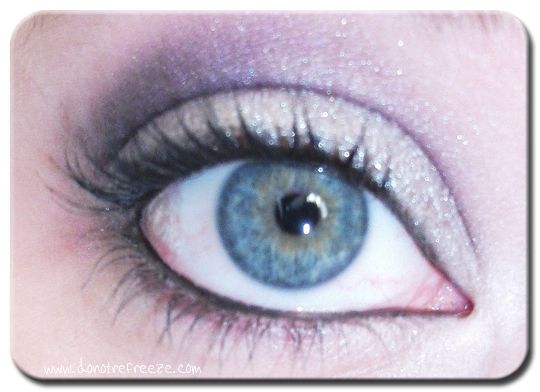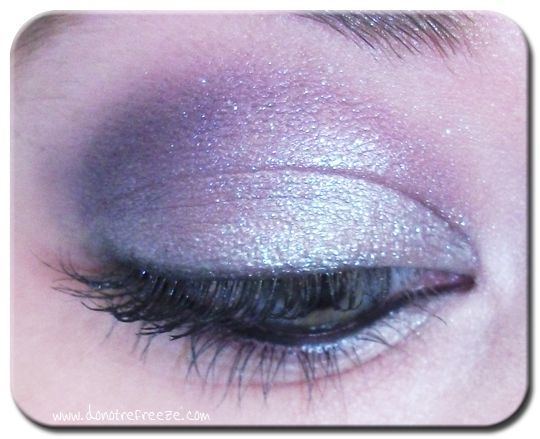 Here's a couple of shots of Wild Silver, set with a silver eyeshadow from the Famous by Sue Moxley Shooting Star palette and some purples from Kat von D's True Love palette in the crease.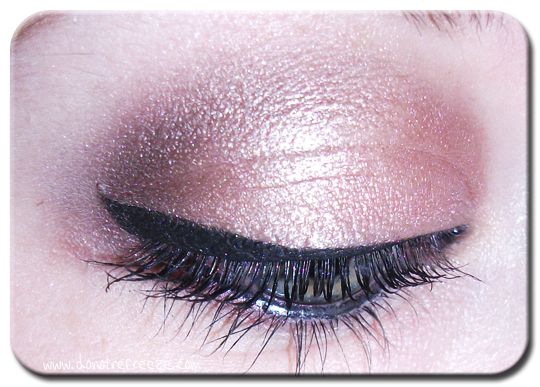 This is Wild Nude – now I can't quite remember what I set the lid with, I think it was probably MAC Grand Entrancce – and just a bit of MAC Satin Taupe in the crease.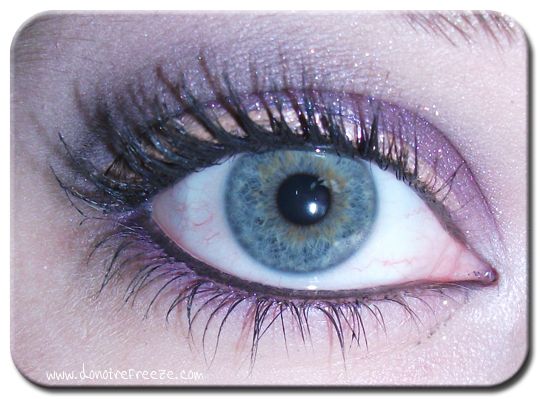 And last but not least is Wild Purple. I don't often wear purple shades but it makes a nice change! This was set with one of the purples from Kat von D True Love again, and there was a tiny bit of MAC Graphology in the crease.
So I would say these are absolutely worth trying out – especially at a measly £3.99 each. Get them, get them, get them!