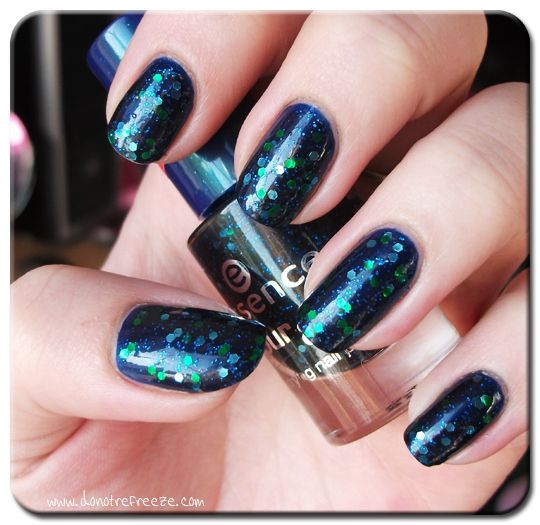 Phwooaarr. This was another polish I got in my swap with Sylvie – Blue Addicted from Essence. I heard it was a dupe for Deborah Lippman's Across The Universe. I don't own it, but a quick google image search shows that it's pretty much spot on! Except I think the green hex glitters are much more pronounced in Blue Addicted, and I actually prefer that.
I generally like to layer glitter polishes like this, so that's exactly what I did. I applied one coat of this over one coat of Hard To Resist, a very opaque navy blue, also from Essence. And I LOVE IT.
I mean, what's not to like? As always with Polishgasms, the pictures do the talking.