Following on from my recent review on the MeMeMe Smokey Eyes Gift Set, Gemma from Getting Ready at Gemma's is showing us a couple more MeMeMe eyeshadows. Enjoy!
******************************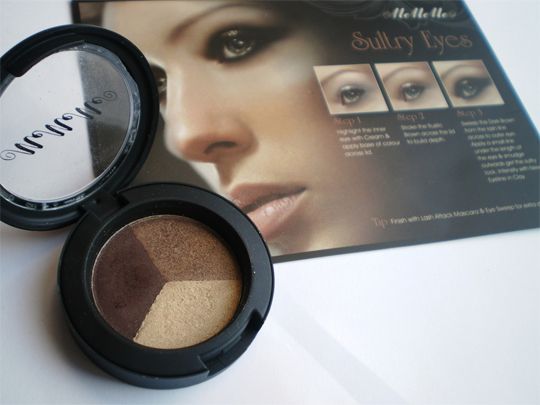 I was really excited to receive these eyeshadows to review as I haven't tried anything by MeMeMe and I'm a big fan of the new packaging. My favourite of the two would have to be the pressed eyeshadow trio in 'Sultry Eyes'. The step by step guide is very easy to follow if you want to accomplish an intense neutral eye. I like that you can mix and match the three shades to create many different looks for the day and night time.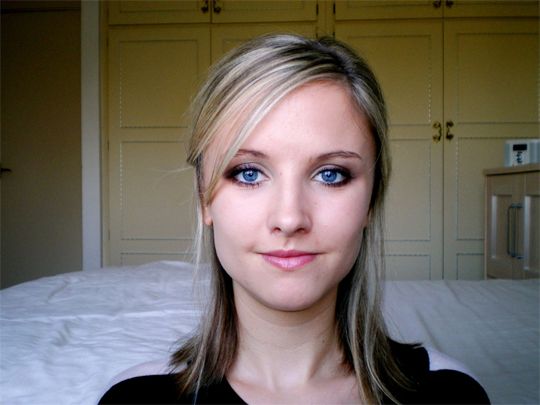 I have used Urban Decay Primer Potion underneath the shadow to prevent any creasing. I lined my upper lash line with Bourjois Effet Smokey in 'Smoked Brown' and went over my lashes with No7 Lash 360 in '01 Black'.
I'm more of a neutrals kind of girl, which is why I am not too keen on this baked eyeshadow quad in 'Drama Eyes'. I didn't find the shades to be as pigmented but they are buildable so you just need to work with them a little more to get good results. I like that they aren't overly shimmery so you don't get much fall out when applying. Although I wouldn't wear all four shades together as shown on the guide I have liked experimenting with one or two. It's something different and i think these darker shades are a good choice for Autumn/Winter.
There are five trios in this range for the price of £5.50 each and five quads which are only £1 more! I really like the look of the quad in 'Ocean' but I'm not sure how often I'd use it. You can purchase online at www.mememecosmetics.co.uk or pop into your local Superdrug.
Gem x
******************************
Thanks Gemma!