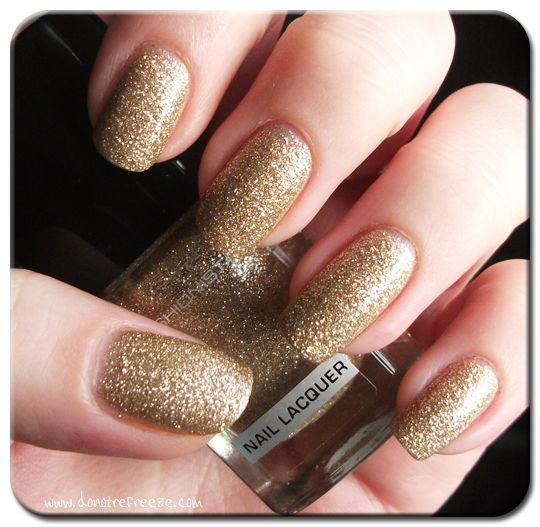 Not to be confused with the Sally Hansen polish of the same name! Sally Hansen Hidden Treasure is a multifaceted flaky topcoat (see here!) along the same lines as GOSH Rainbow. FashionistA Hidden Treasure, however, is a very opaque gold glitter. I love them both, but I particularly love this one!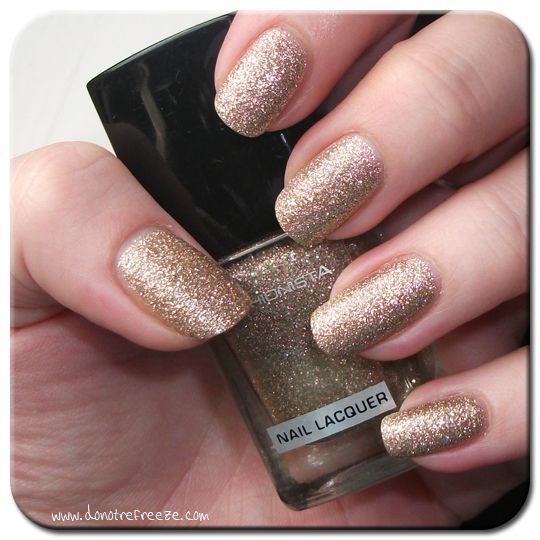 This sort of colour is what I always think of as 'white gold'. I know that white gold actually looks almost silver, but in my silly brain white gold is a more neutral, less yellow-toned gold colour. Like this. This almost has a pinkish sort of shimmer to it at the right angles, too, which is really interesting but subtle. You can see it best in the photo above.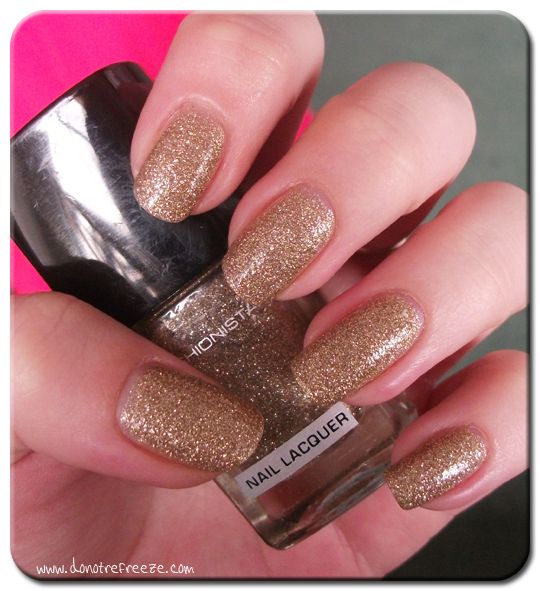 No issues with application, either – glitters aren't often very opaque to apply and usually work best for layering, but this was completely opaque and lovely in just two easy-to-apply coats. It wasn't a particularly gritty texture when it dried either, not that things like that are important to me since I am a religious top coater.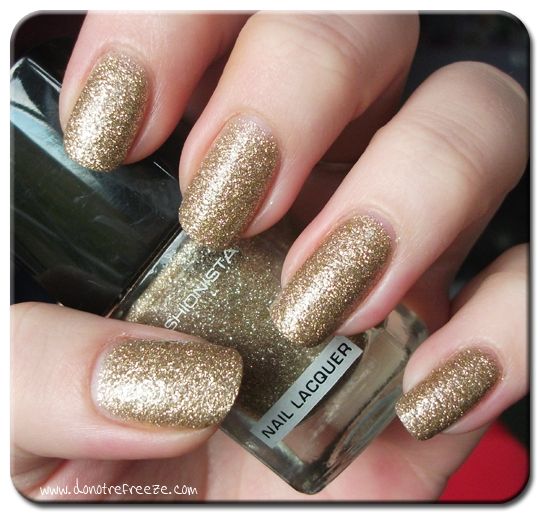 I had a lot of compliments when wearing this polish, which is always nice, but I actually know sod all about the FashionistA range so couldn't tell anyone much about it! I've got a few bits from it that I was sent, but I don't have a clue about prices and availability. I've not seen it in any Superdrug stores near me yet, and the Superdrug website only has the eyeshadows and Magnetism nail polishes on it. There's no list of stockists on the Superdrug website, and the FashionistA website is completely useless. So, sadly, I'm afraid I can't tell you how much this costs or which Superdrug stores are stocking it. I'll let you know as soon as I find out!
Scratch that – I wrote this post a week or so ago, just editing this bit in the night before it's scheduled to be posted. I actually saw the FashionistA range in the Stratford Centre Superdrug (not the Westfield one) – the nail polishes are £5 each and Hidden Treasure was there. I still don't know a list of stockists, just keep your eyes peeled!