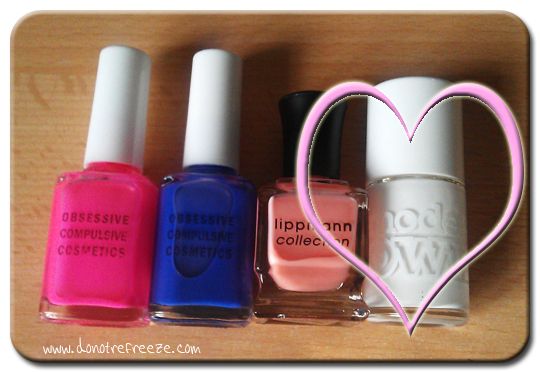 Have you ever bought a nail polish that looked awesome in the bottle, and then suffered the bitter disappointment that comes when you apply it and discover it's really, really sheer?
Then you need a white nail polish.
Even just a French tip white will do, anything opaque. I use Models Own Snow White; pictured above with three offensively sheer nail polishes – Anime and Perpetual* by Obsessive Compulsive Cosmetics, and P.Y.T. by Deborah Lippmann.
This post doesn't require an awful lot of words really, the pictures demonstrate much better. Here's the three polishes alone, these are four coats each.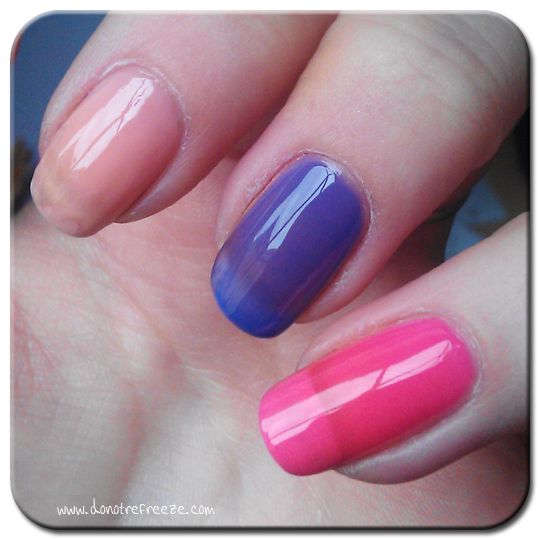 And in this picture, you see two coats of each polish layered over one coat of Models Own Snow White.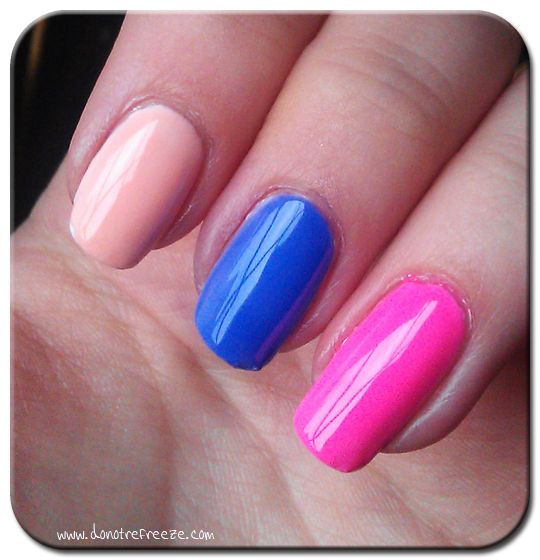 And THAT, my friends, is why you need an opaque white nail polish. I don't need to say any more than that!
* It's not that important, but I felt the need to point out that these photos of Perpetual are horribly inaccurate. Perpetual is a bright indigo-purple sort of colour, nowhere near as blue as in the pictures. But we all know what a bugger purple is to photograph!