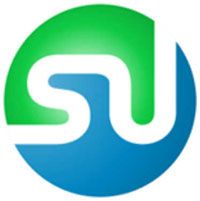 I'm quite the fan of typography, and this is just a whole new level of awesome!
Bizarre natural phenomenon alert! This hiking trail in Austria spends six months a year as a 10-foot lake! This is just amazing, take a look.
A collection of stunning long exposure photographs from Bragi J Ingibergsson.
Genuinely one of the best questions I've ever seen on Yahoo Answers. :D
Shit just got real! Those who use and/or are familiar with the interface of Photoshop will really appreciate the attention to detail in this.
I developed an admittedly unhealthy obsession with Churros during my time in America earlier in the year. They're very rare to come across in the UK, though, so this recipe for adorable little Churro Tots might be my saviour!
You'd be surprised at how easy the setup was for this trippy photo.
Give me this house. Now. I'll even learn French if I can have it.
Do you have any idea how easy it is to plant and grow your own freaking pineapple?! I don't even like pineapples but I so want to do this.
As a serious grammar Nazi, this definitely tickled me. :)