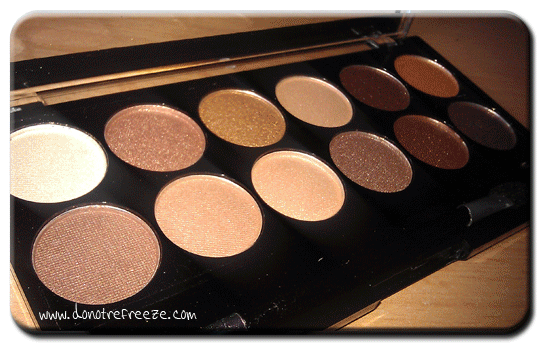 I only really bought this because I know that everyone wants it! This highly sought after offering from Superdrug's Make Up Academy range has been touted as the high street's answer to the Urban Decay Naked palette. I still think that title should go to the Sleek MakeUP Au Naturel palette for it's varied mix of matte and shimmer finishes, but this is definitely a contender!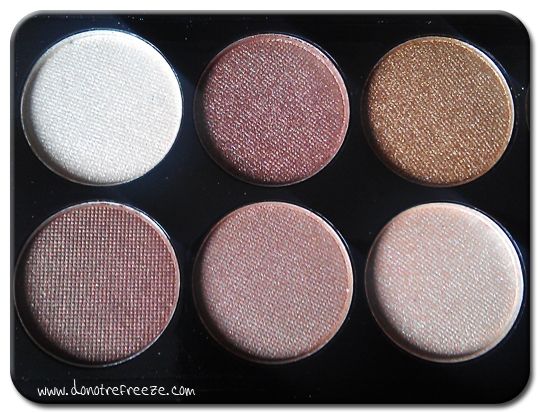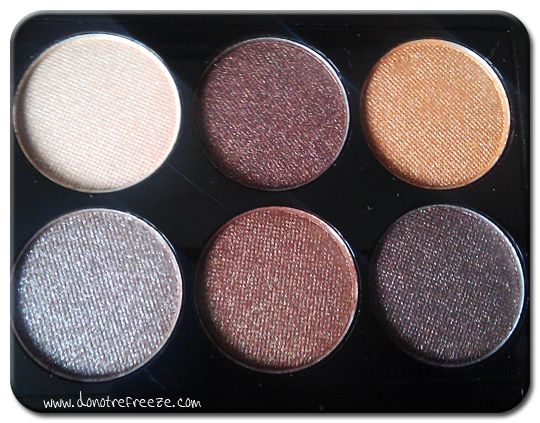 Whilst all 12 shadows in this palette have a shimmer finish, they're not onboxiously frosty or anything. They are what I like to think of as a 'gentle' shimmer. They are really lovely and smooth to apply, and blend well together. There's a well thought out mix of pale highlight shades, mid-toned lid shades and darker crease colours. Obviously I use those terms loosely as you can use whatever shade wherever you like! Haha. But you know what I'm getting at.
Another thing that pleasantly surprised me was how consistent the forumla was on the shadows. Often in eyeshadow palettes – even higher end ones, not just cheaper ones – you tend to find that some shades pack a lot more punch than others in terms of formulation and pigmentation, but these are all on the same level. They are all as buttery-soft as each other, and none are particularly more pigmented than any others. This is a huge plus point, I think! Here's some swatches: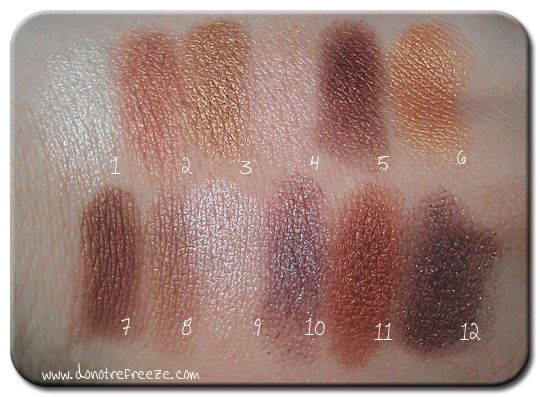 I've numbered the swatches in correspondence with the layout of the palette, because the shades don't have names and to point out the shades I used in the EOTD below!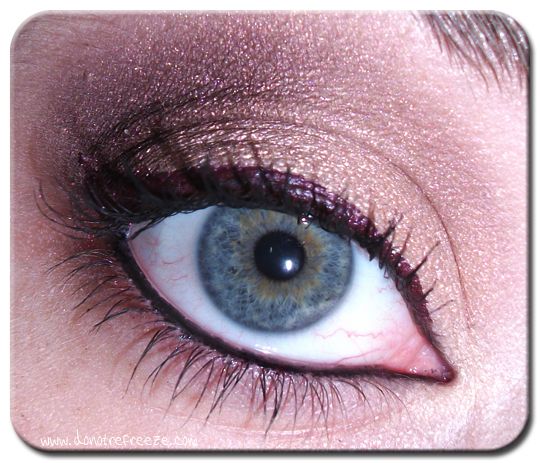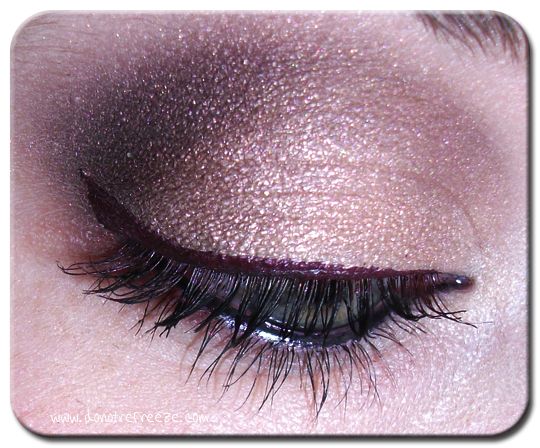 For this look I used MAC Paint in Bare Canvas as a base. All the eyeshadows were from the MUA Heaven and Earth palette – shade 1 in the inner corner, a mix of shades 4 and 8 on the lid, shade 7 in the crease and on the lower lashline, and a mix of shades 5 and 12 on the outer part of the crease. I didn't use a brow highlight, I just blended out the edges with a clean brush. And if you're interested, the liquid eyeliner is Illamasqua's Havoc, the pencil liner is a Bourjois kohl, and from memory I think the mascara was MAC Haute & Naughty.
I was impressed with the longevity of the shadows too – they suffered only minor creasing and some barely noticeable fading throughout the day. I wouldn't have expected such good performance from a palette that only costs about £4!
Overall, this was a real pleasant surprise and I urge you all to get your hands on one!