Here's the third and final installment of Pink Week. :)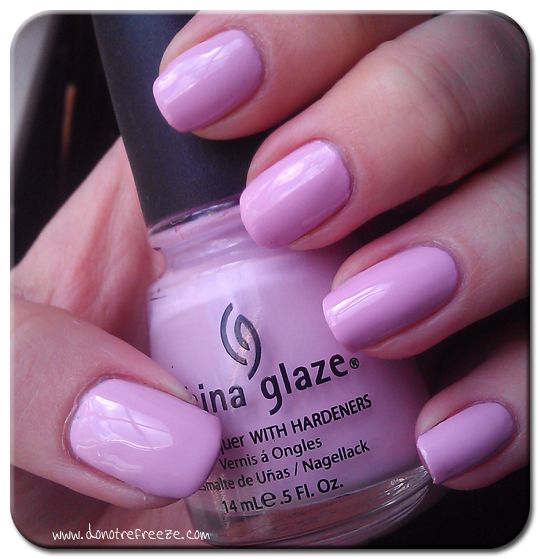 This is China Glaze Something Sweet. It was part of the Up and Away collection for Spring 2010, I actually bought all the pastels from the collection and I still love them now. They are starting to thicken a little now though, I'm gonna have to give in and get some thinner at some point. But if you want a pastel pink nail polish you can't go far wrong with this gloriously opaque one.
This is China Glaze Strawberry Fields. I can't quite remember when it came out, I think it was 2009′s Summer Days collection? Regardless, it's just lovely! Quite a warm shade of pink full of gold sparkle (that's actually not too difficult to remove). Definitely very feminine and lovely :)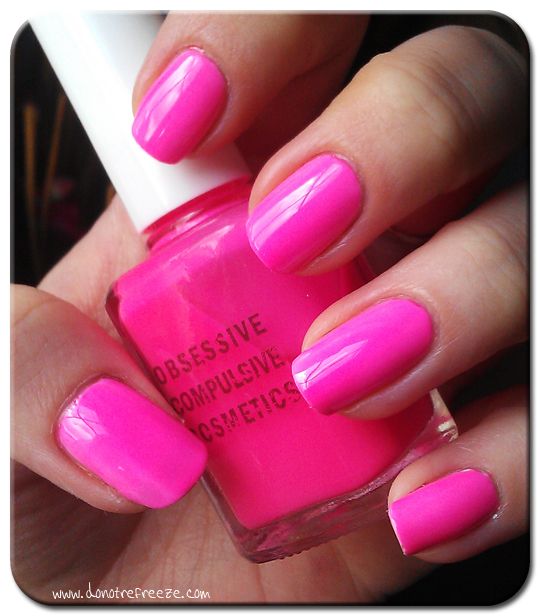 POW! RETINA ATTACK! This is OCC Anime. The neon-ness of this actually puts the Illamasqua neons from the last Pink Week post to shame, I think. This is shockingly bright, I LOVE it. I actually swatched it here over a white polish as it's horribly sheer on it's own – I'm going to talk a little bit more about that soon, promise :)
So that concludes Pink Week. It's still Pink Month, though, so if you have the time, money and inclination please consider donating to Breast Cancer Care.