Here's part deux of Pink Week, featuring three awesome pink nail polishes from my all time favourite brand, Illamasqua.
This is Collide. BAM. NEON. IN-YO-FACE. What's not to love? I don't have a lot of neon colours because they always need so much building up. They often come in a jelly formula that should ideally be worn over a white base for best results to negate the need for a million and one coats, but amazingly this neon jelly is perfectly opaque with zero visible nail line after just two coats. Also, neons tend to dry down to quite a matte finish but this comes out super glossy, as you can see (all my pink week swatches are sans-topcoat, by the way).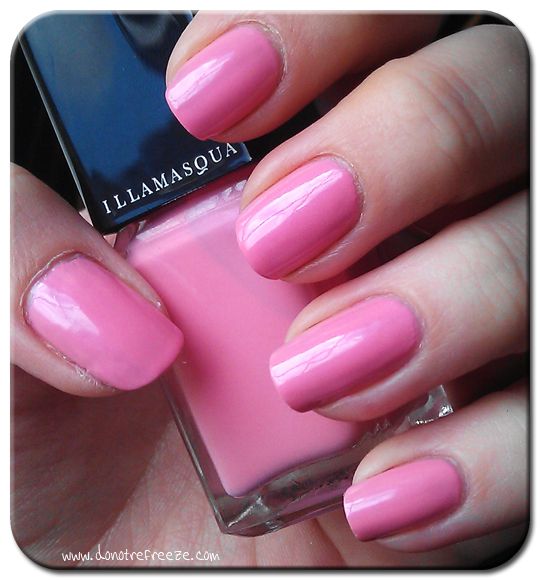 This is Loella. Completely girly, and I love it. Definitely what I would describe as a baby pink. I used it as the base colour for this awesome leopard print manicure here. In the bottle, it has quite a noticeable but understated white-blue shimmer to it but it doesn't translate quite as well to the nails, and it doesn't really translate at all to photographs which is disappointing. It looks beautiful in real life, though – I urge you to try it if you can!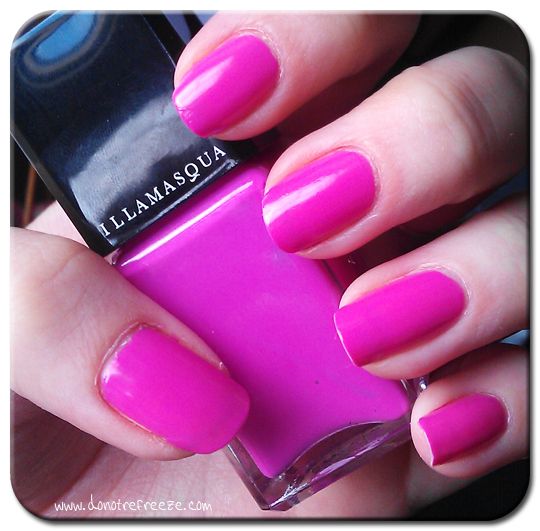 This one is Obsess. This was one of my earliest Illamasqua purchases – I think it was the fourth nail polish I bought by them. I absolutely love it. Almost neon and surprisingly dries less glossy that Collide, which is a lot more neon. I can't quite decide how to describe the shade, I'm not quite sure if I'd call it a magenta but it's definitely got purple tones to it. Mmmm.
Part three coming the day after tomorrow!