I haven't forgotten about Sunday Stumbles – my phone broke and is out for repair, and I usually do my Stumbling from my phone whilst travelling! It will be back once my phone is :)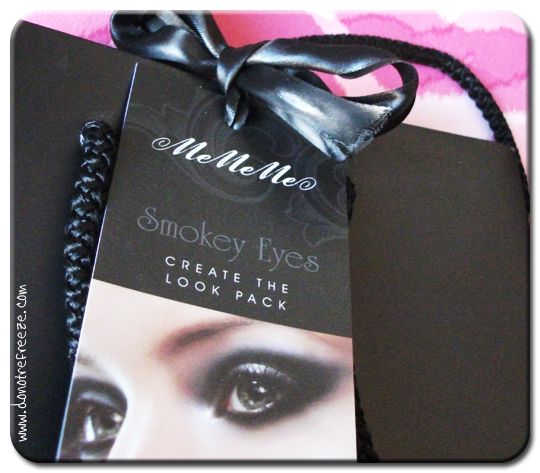 I can never quite decide whether I prefer to spell smokey/smoky with or without an E…
I was kindly sent this by Find-Me-A-Gift.co.uk way back in July. I'm a bad blogger, but as the gift giving season is rapidly approaching (where HAS the year gone?!), I thought it was about time I showed you.
For £15.99, you will get the following: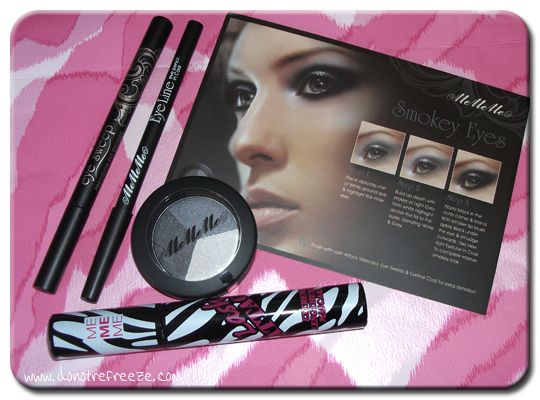 An instruction card with brief but understandable instructions to create the look shown on the card, Smokey Eyes eyeshadow trio 01, Eye Line pencil in Coal, Eye Sweep precision eye definer in black, and Lash Attack mascara in black. Well, I got Lash Attack – on the webpage the images and description say that the kit includes Fat Cat mascara, not Lash Attack.. not that I suppose it matters too much.
Swatch time!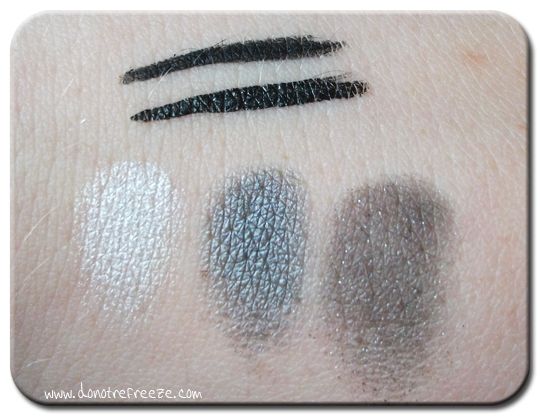 The eyeliner pencil is swatched at the very top. I thought the pigmentation of this was fantastic and it showed up brilliantly on the waterline, and lasted really quite well throughout the day. My favourite item in the set!
The eyeliner pen is swatched beneath that – it's one of those felt tip liners. I used to love them, but I just feel I don't get enough control with them these days. Maybelline's old Line Definer was the first one I used and set the bar very high. I also enjoyed Eyeko's old ones, and by comparison to the two of those this one wasn't great. Even though it swatched really well, it wasn't so great upon application. It dragged a little against the eyelid and felt quite dry. I couldn't get a decent line with it at all!
The eyeshadow trio is swatched at the bottom. The white and silver shades are lovely, shimmery and nicely pigmented but the dark grey/black is less so. It requires a little more building up to show true to the colour in the pan, but it's worth it.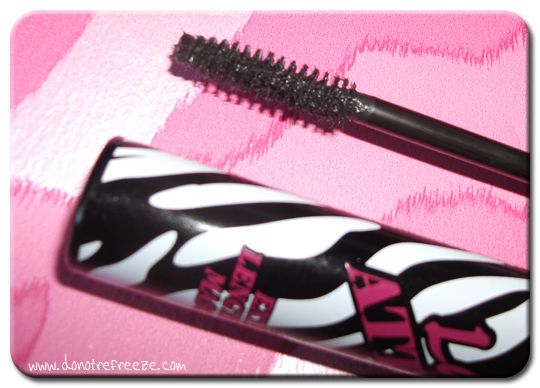 Aaand here is Lash Attack mascara. I like the formula, it's a tubing mascara that's neither too wet nor too dry. It's marketed as an 'extreme lengthening' mascara – and that it is. My lashes are pretty long anyway, though, and what I generally look for in a mascara is a little volume and a great curl. However, if your lashes are quite thick already but suffer from being short, you'll love this.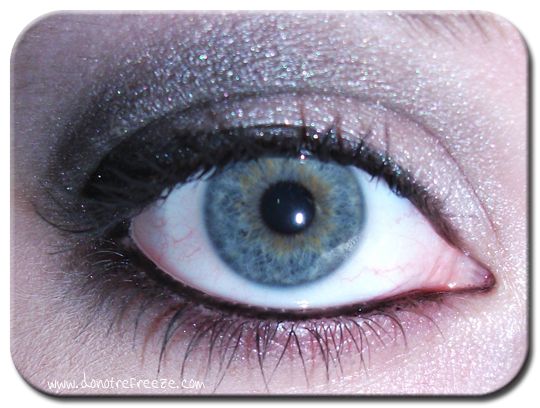 Lastly, here's an EOTD using all the products in the set (and nothing else aside from eyeshadow primer). You can see how iridescent the eyeshadows are!
The kit costs £15.99 from Find-Me-A-Gift.co.uk – great value when you consider that to buy each of the products separately would cost £24!
Although… I couldn't not mention this else I'd feel deceptive. I have to point out that you can buy this set (and several other create-the-look gift sets) directly from the MeMeMe website for £15.00…