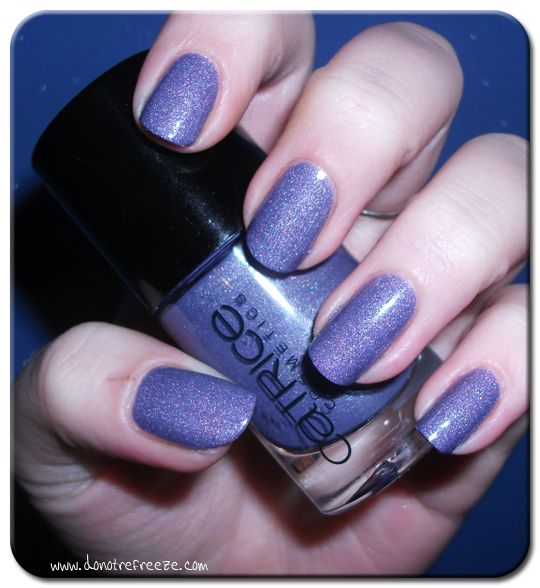 Phwoar. Muted purple holo? YES PLEASE.
I partook in a swap recently with a wonderful reader named Sylvia from Germany, she doesn't have her own blog but she's an absolute sweetheart!
I was really quite excited by the prospect of trying out Essence and Catrice nail polishes, having seen a lot of European nail bloggers showcasing them before. One that I knew I needed was Dirty Berry by Catrice. It's LOVELY!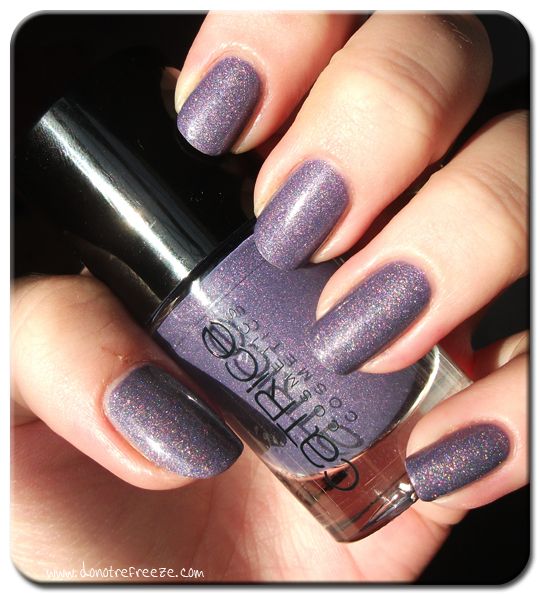 This non-flash photo is actually pretty colour accurate (surprising for a purple, right?) – the photos with flash are leaning a little bit too blue. But yes, I just love everything about this polish! The dusty mauve colour and the awesome holographicness. The formula is fantastic, too – great consistency and very opaque, I did two coats just to be thorough; you know me, I always do. The drying time wasn't particularly fast (still felt tacky after about 5 minutes) but I always always apply a fast drying topcoat anyway.
Amazingly, I think the holo finish actually looks stronger on the nails than it does in the bottle. What do you reckon? This is really unusual because I normally find that holographic polishes always look more holo in the bottle.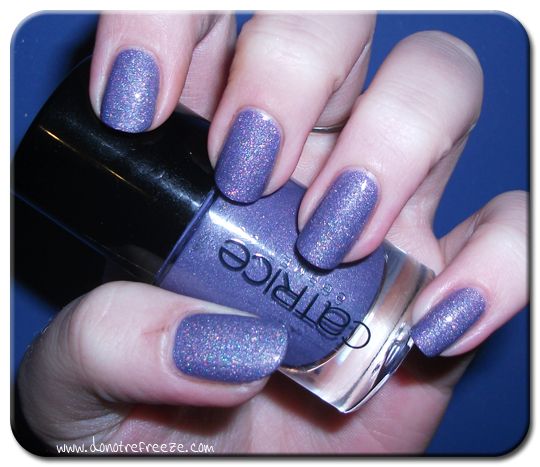 I love it. Very impressed with my first taste of Catrice!