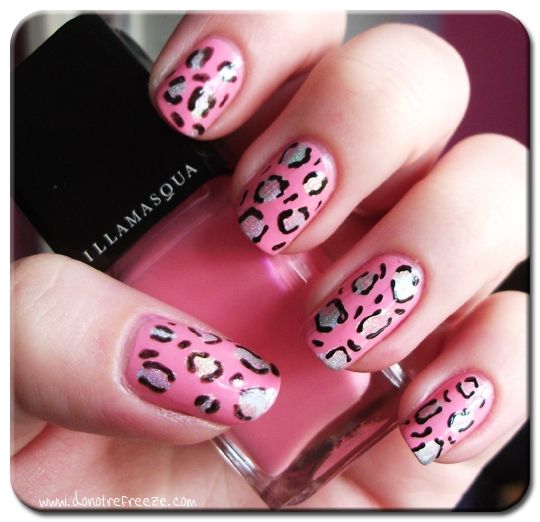 Haven't done a good leopard print manicure in a while, so here you go! I am absolutely in LOVE with the base colour. It's Illamasqua's Loella, a new addition to my collection – I have quite a few of them now :) it's such a beautiful girly pink.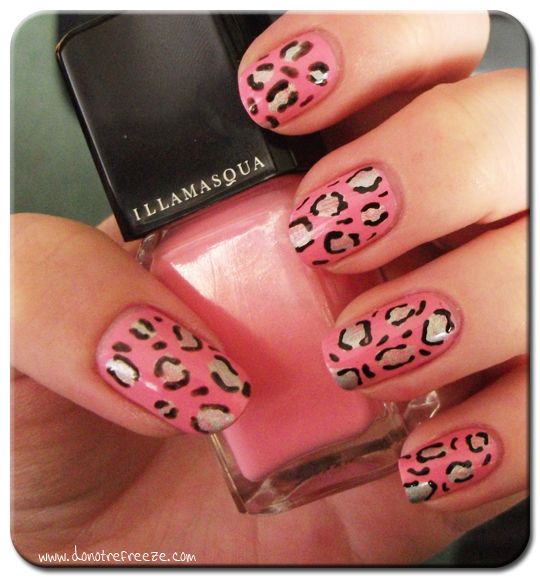 The spots were done with GOSH Holographic. I like using this polish for accents in nail designs because I love the way it looks but just can't bear to wear it over the whole nail because of its terrible wear… it holds up better like this! Not that you can see it very well in any of these pictures, but take my word for it that it looked fantastic in direct sunlight.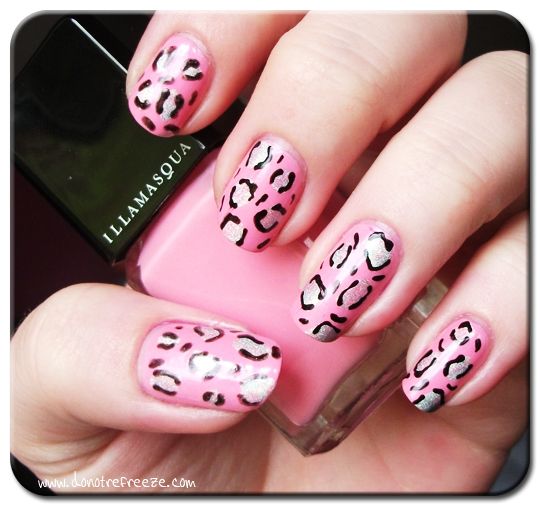 I used a Nails Supreme nail art pen to outline the spots, and when you look you can tell I hadn't used it for a while and hadn't shaken it properly before using it this time! The lines on the thumb and index nails are much thicker and look more diluted, but by the time I'd moved onto the middle nail the polish was better mixed together. It wasn't really noticeable in real life though, so never mind!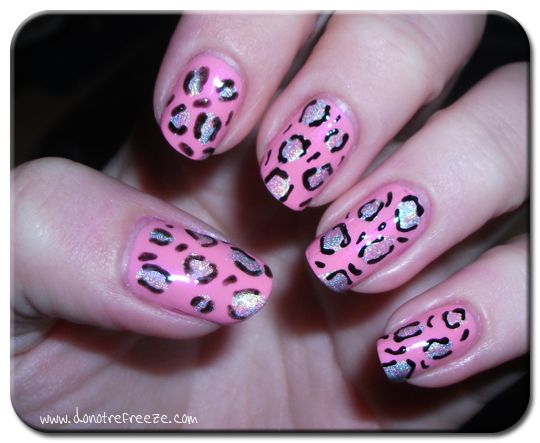 So yeah, not much else to say – just thought I could do with a leopard print mani to offset my new layout :)