Oh my god, you have NO IDEA how long I've been waiting for the new Westfield Stratford City to open. I've been watching closely as the 2012 Olympic site and Westfield have been constructed from the ground up over the last couple of years, and I have been patient but VERY excited about the opening of Westfield for what feels like so long now. You see I'd always been quite a fan of the Westfield shopping centre at Shepherd's Bush but it's quite a trek for me so I could hardly ever be bothered to go, whereas the new Stratford City centre is literally 10 minutes from Colin's house. HOW perfect?

Anyway, I finally got to go over the weekend. Oh my god it was absolutely HEAVING, especially with The Look Show going on too. Despite it reportedly being Europe's biggest urban mall, you would scarcely believe how much of a squeeze it was in there what with it being the opening weekend. For that reason Colin and I didn't stay too long on this trip (I lose my temper with crowds very easily), but my word I absolutely LOVE it. I'm looking forward to going back already.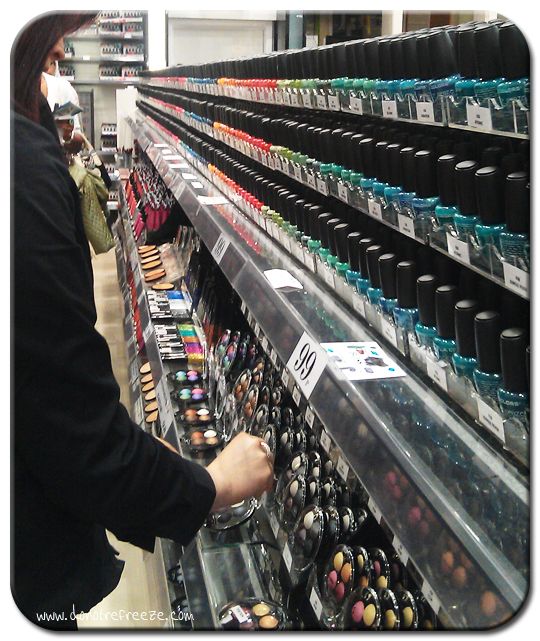 This is Beauty Base, stocking heavily discounted fragrances and LA Colours cosmetics – myriad nail polishes at 99p each!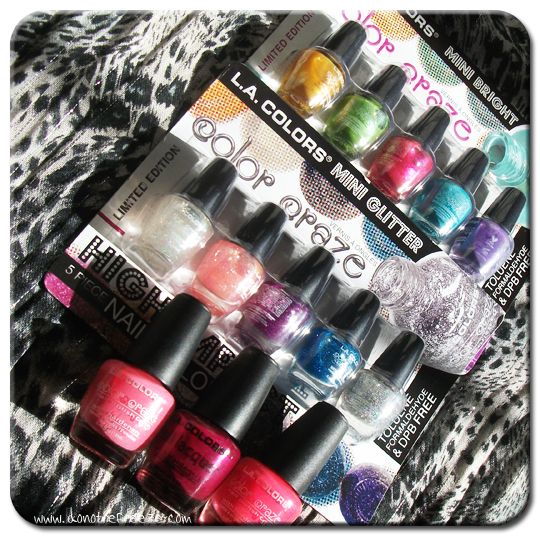 Few bits I picked up in Beauty Base, the mini sets were £2.99 each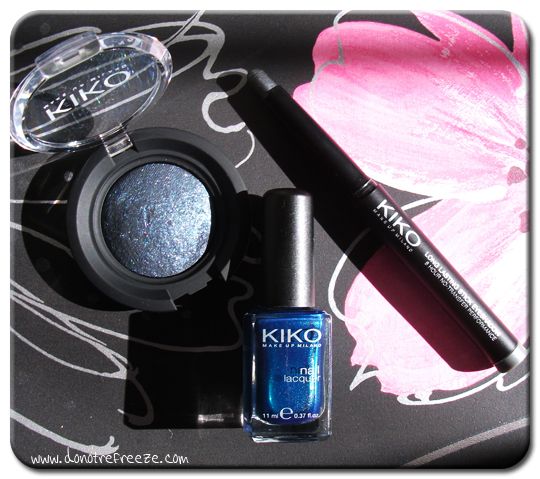 A distinctly blue-themed handful of items I picked up from a makeup store called Kiko. I've never heard of it myself, but a quick Google tells me it's an Italian brand. We'll see how I get on – hopefully very well, because the prices were great!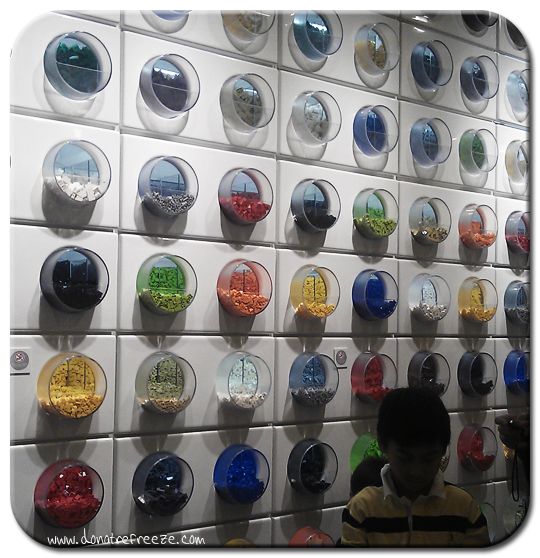 Non beauty related, but there is genuinely a Lego store. COOL.
Anyway, if you can deal with large crowds then I suggest you go there as soon as you possibly can, you won't regret it! And if you hate crowds, then I suggest you definitely go in a few weeks time when the hype has died down a little bit.
Seriously though, this is like the epitome of the regeneration of East London. If you're an eastender and you're used to the area, I bet you'll feel like you're somewhere else. It didn't even feel like England, let alone Stratford! It's just so swish and awesome.
The Superdrug isn't huge, but it's very nicely presented (and is also currently the exclusive carrier of Look magazine's new cosmetic range), and the Boots is pretty big with plenty of good makeup counters. I only glanced in John Lewis and noticed Bobbi Brown in there, but I'm sure not sure about what other beauty brands you'll find in there. There is the obligatory Lush and The Body Shop, along with L'Occitane, Neal's Yard, Keihl's, As Nature Intended, a MAC store opening soon and quite a few more including Beauty Base and Kiko as mentioned before. There's a good selection of makeup and beauty stores – the only things I wish for are The Makeup Store and Inglot like Shepherd's Bush have got! But there's nothing to complain about on this front really.
As far as fashion and footwear go, there's a huge amount to choose from. The obvious Primark, H&M, Topshop, New Look, River Island, Dorothy Perkins, GAP… there's also a Forever 21, Guess, Esprit, Hollister, Next, Republic, Tommy Hilfiger, True Religion, Miss Seldrige… there's a whole ton more but that's all the ones I can remember off the top of my head. As for footwear, I definitely saw Dune, Office, Nine West, Kurt Geiger, Linzi, Dr Martens, Russell & Bromley, Skechers and Vans (Vans opens on Sat 24th). Again I'm certain there's a LOT more than that – I was amazed at the amount of footwear shops actually – but those are the only ones I can remember off the top of my head again.
I'm hoping that Colin and I can eat there next time we go – it was far too busy last weekend but there's masses of eating choices too, from little stands in the precincts (cupcakes, pretzels, Millies Cookies, gelato, Krispy Kreme), to grab-and-go outlets like Pret and stuff (there was also a smoked salmon place – MUST try that), right the way to proper dining areas with Nandos, Wagamamas, TGI Fridays and more. I swear there must be about a hundred different food establishments within Westfield. Oh, and there's a champagne bar too!
It doesn't stop there, either – there's a 17 screen Vue cinema and All Star Lanes bowling, both open now, and Aspers Casino opening in December. If you're a natural born shopper (which you probably are if you're a blogger or a blog reader!) then GET YOURSELF TO WESTFIELD STRATFORD CITY. Right now. You won't regret it!