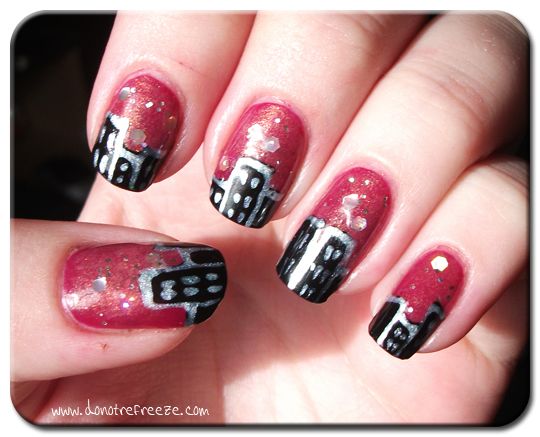 Not gonna lie, I totally and shamelessly pinched this design from Calee Loves Nails on Tumblr. I saw her picture and immediately knew I had to give it a go myself, but it didn't look nearly as good as hers so I decided to outline the buildings and add little windows to them with silver. Either way, since I took pictures of each stage as I was doing it, I figured it's about time I did another Easy Peasy post so here you go!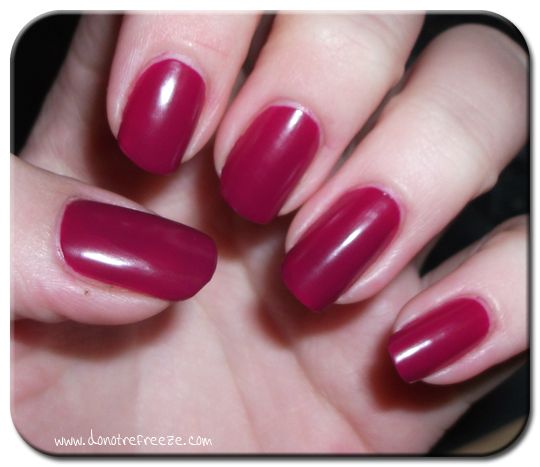 Start off with your chosen base colour – this would look great with most colours really! I'd like to try again with a navy, or dark purple or something. This one is Illamasqua's Vice.
This step is completely optional, but I just wanted to add a little extra interest to the background colour, to try and make it look a bit more 'cloudy' if you like. I just sponged on a little bit of Pure Ice's Twinkle, a sheer peach shimmer.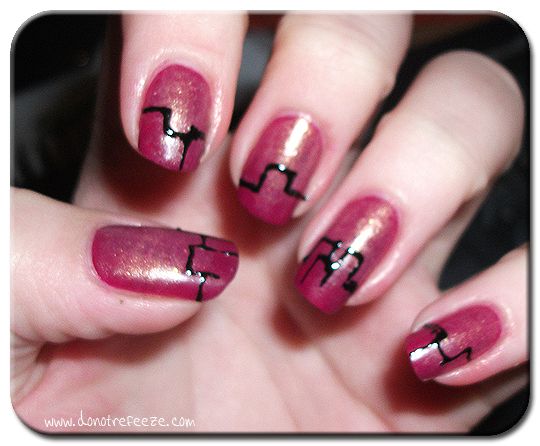 Once your base colour is dry, use a black nail art pen/liquid liner/whatever you use to mark the outlines of where your buildings are going to go. I decided to do this before adding the glitter just to make sure I didn't get glitter in the areas where I wanted to add buildings, if you see what I mean. Apologies for the blur in this one, it looked sharp on my camera LCD but apparently not when I got it onto the computer!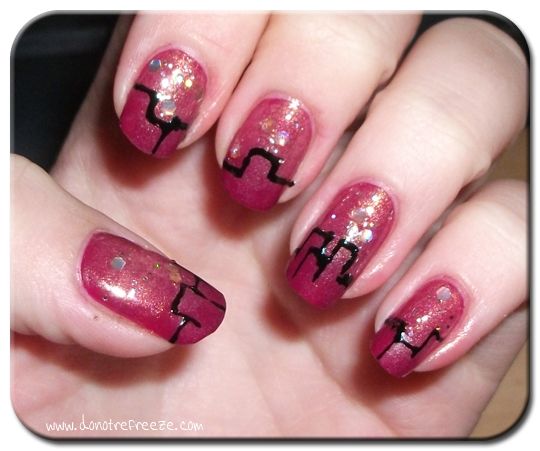 Now go ahead and add your glitter! I used BYS's Kinky Pink as it has a sheer base with multiple sizes of glitters including those big sexy hex glitters to act as stars. If you don't have a polish like this, you can of course improvise and apply large hex glitters by hand to a base of clear polish (to make it stick), or you could use rhinestones, or even just paint in your own stars with silver or gold polish and a dotting tool or similar.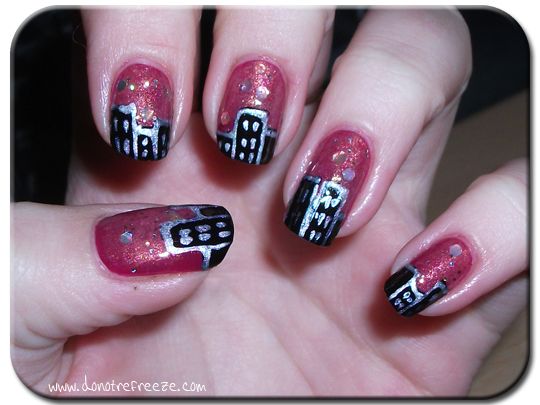 The next step is to fill in your building outlines with a black polish. I stupidly didn't take a picture at that stage, but it just didn't look right because I didn't leave small gaps between the buildings like the original artist did. To save it and make it more obvious what it was supposed to be, I just outlined the buildings with a silver nail art pen and added in little windows.
And that's pretty much it! I hope you enjoyed, sorry, I'm a bit rusty with this whole tutorial lark :)