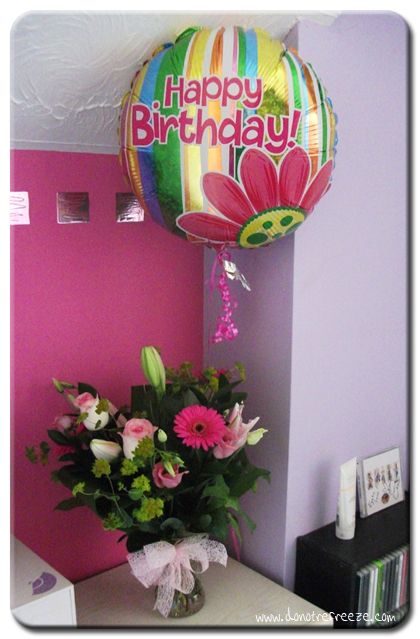 I'd already scheduled this post, but I just had to give it a quick edit to include this. It was my 20th birthday yesterday, and LOOK at the beautiful flowers that my wonderful friend Kim sent me! Thank you so much :)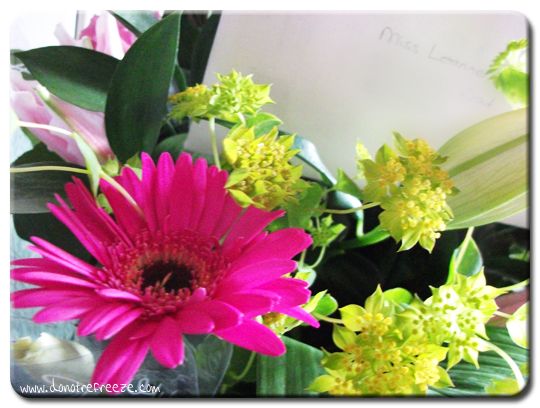 Okay, now normal post time :)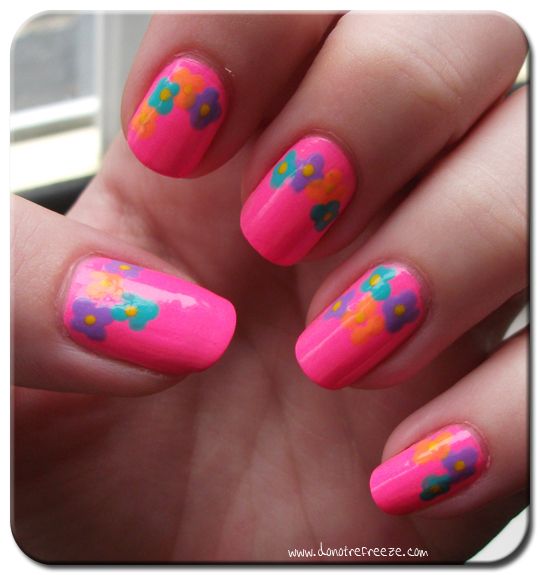 I really don't get very creative with my flower manicures, do I? I really must get around to having a go at the Cath Kidston style rose type manicures you see.
Even so, I loved this manicure because it was BRIGHT. The base colour was Sinful Colors 24/7, which I used for the polkadots in my last nail post. You can see this is a bright, bright colour. Full on neon, and it dries matte (like most neons do).
After I painted the base colour I was almost tempted to just top-coat it and leave it out of laziness, but I decided it wouldn't take me long to just do some flowers in other bright colours, just to make it all the more eye-searing! I used a dotting tool with Illamasqua Jo'Mina, Sleek Florida and Sleek Turquoise for the flowers, and a Nails Supreme yellow nail art pen to do the centre of the flowers. I could have easily done the centres with a dotting tool too, but I told you, I was being lazy ;P
I used INM Out the Door topcoat, which I've been putting through it's paces for a couple of weeks now and I really, really like it. I think I like it the most out of all the many different quick dry topcoats I've tried! It's neither too thick (Seche Vite and Posche) nor too thin (Orly Polishield and SH Anti Chip), and I really do think it dries faster. It probably doesn't dry any faster than any of the others to be quite honest, but I like to think it does because I'm enjoying it! Haha.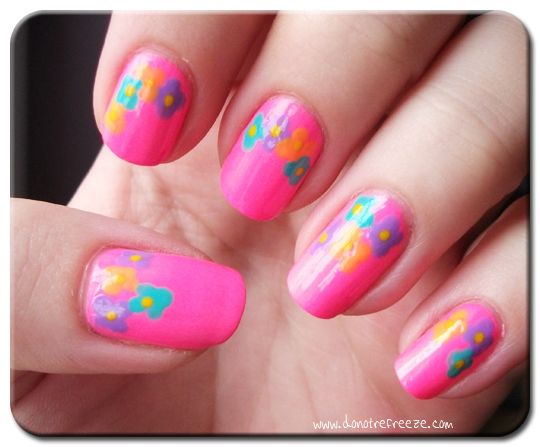 This manicure gained quite a few comments at work (again, something to be said for keeping it simple) – what do you think of it?