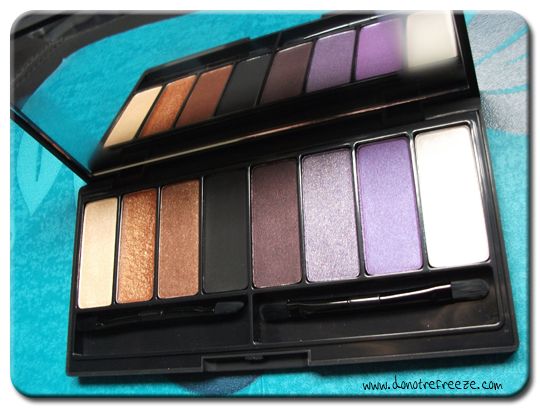 So I have wanted this badboy basically FOREVER. I always liked the look of the True Romance palettes in the Kat von D range and this one, True Love, is the one whose colours stood out the most to me. On our second full day in Florida, we went to The Florida Mall. Naturally I made a beeline STRAIGHT for Sephora and all I could see in my mind was this! Haha pathetic. When I spotted it in the store there was like a ray of sunlight from the heavens beaming down on it and a Hallelujah chorus… maybe a slight exaggeration but IT IS FINALLY MINE!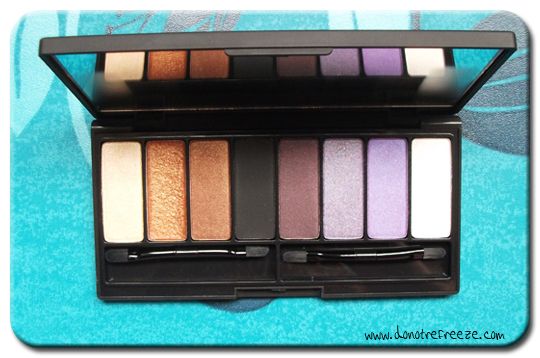 From left to right, we have Peanut, Benji, Rebekah, Lucifer, Cholita, Shiba, Babe and Missy. Benji is a cream shadow, while the rest are your usual powder. I'm not normally a huuuge fan of cream eyeshadows, I love to play with them and apply them but they always crease like no one's business on my oily lids but Benji is of quite a dry consistency for cream shadow. But to hell with chat, you want swatches!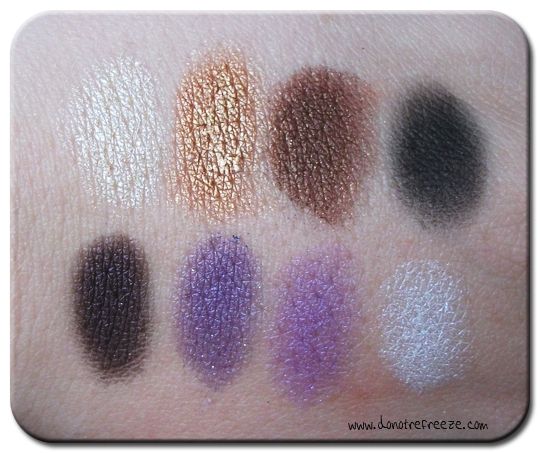 The only slight let-down for me pigmentation wise is Lucifer – I imagined it to be the black shadow that means business, but it's pretty wishy-washy. I actually did three swipes of it for that swatch, while all the others are only swiped once (all without a base by the way). Overall though that's a small price to pay for how much I love the other shades – I can always use my go-to blacks (Sleek Noir or Inglot 63) if I need them!
The exterior of the palette is almost as gorgeous as the outside – I believe it's inspired by one of Kat's favourite tattoos.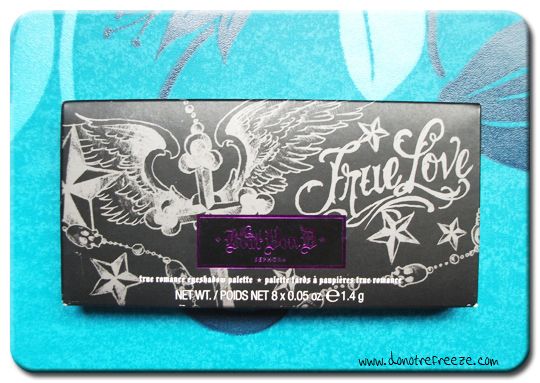 I'm on the fence about the brushes included in the palette – obviously a damn sight more welcome than sponge tip applicators, but they are synthetic and I feel the bristles are a little too floppy to be suitable for applying powder eyeshadows. I used one end of one of the brushes to apply Benji (the cream shadow) though and it worked wonderfully, although I can hardly use what's technically four brushes for one shade, haha. I can always use them with other cream shadows, though, since my brush collection is definitely lacking in the synthetic department.
I've used this a few times already, so here's a couple of pictures from two EOTDs I wore!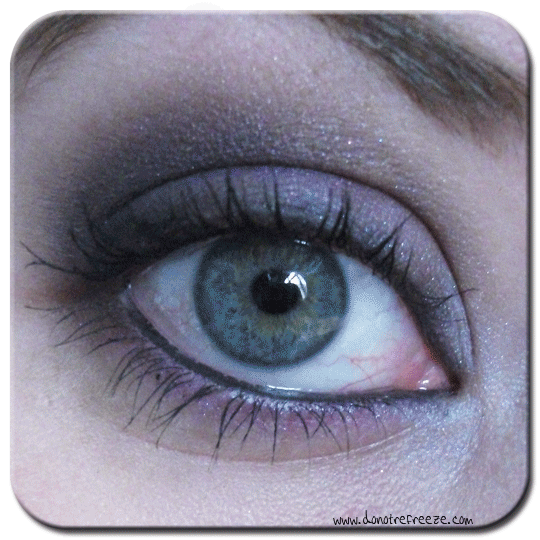 For this one I just used Kryolan eyeshadow base and applied Missy quite generously to the inner corner. SO shimmery and brightening, my craptastic camera really didn't pick it up well at all. I'm wearing Shiba on the inner half of the lid, and Babe on the outer half of it with Cholita mixed with just a touch of Lucifer on the outer corner and through the crease. A mix of Shiba and Babe is on the lower lashline. I didn't wear a brow highlight, just blended the edges out with a clean brush. I'm wearing No7 Smoky Eyeliner on the upper lashline, Bourjois 16 hour kohl on my waterline, and a waterproof mascara by Covergirl (I can't remember the name and all the writing's rubbed off the tube!).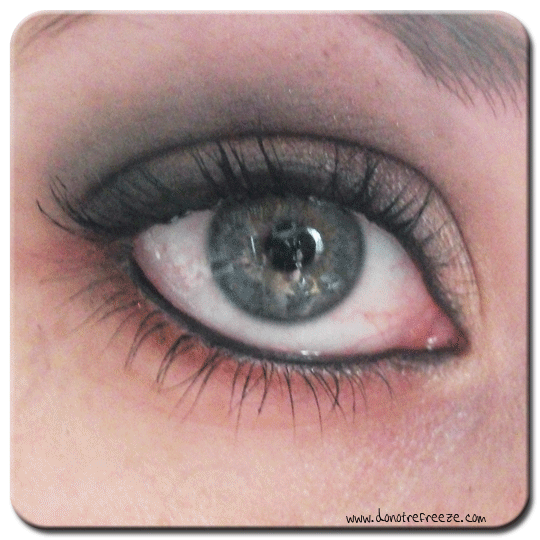 This one is almost exactly the same in terms of colour placement (in fact, most of my EOTDs are, I'm pretty boring haha). I used Kryolan eyeshadow base again, but also blended the cream shadow Benji over the lid as a base. Not that it had much chance to show through – I applied Peanut (again very shimmery and brightening) to the inner corner and roughly about the inner third of the lid, with Rebekah on the outer part, as well as the lower lashline. A mixture of Rebekah and Lucifer made the crease colour, and again I just blended out the edges with a clean brush instead of using a brow highlight. Same eyeliners and mascara as before – told you I'm boring!
I didn't realise how much of a state my brows were in until I looked at these photos – damn Macro mode! Straggly eyebrows notwithstanding, I bloody love this palette. I would not hesitate to buy another Kat von D palette someday – completely worth $34 in my opinion! A very satisfying purchase :)
Have you tried anything from the Kat von D range?
Note: I was aiming to get back to posting every other day, but I just seriously don't have the time :( so I'm going back to my once-every-three-days schedule! I hope you guys don't mind :)