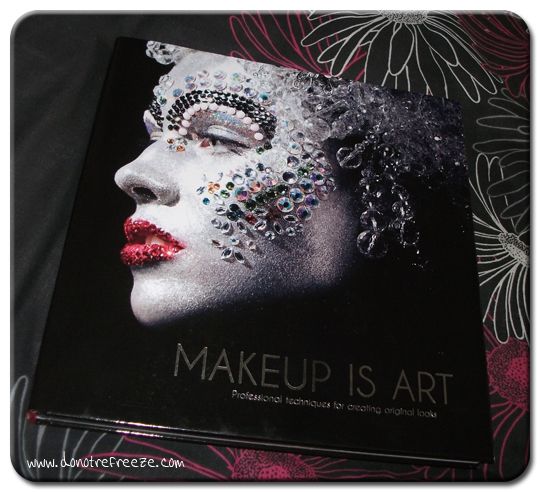 Those readers who've been around for some time and have good memories might remember me picking up this beautiful tome at IMATS at the beginning of the year. I've read through the entire thing a couple of times since then, and decided it was high time I showed it to you!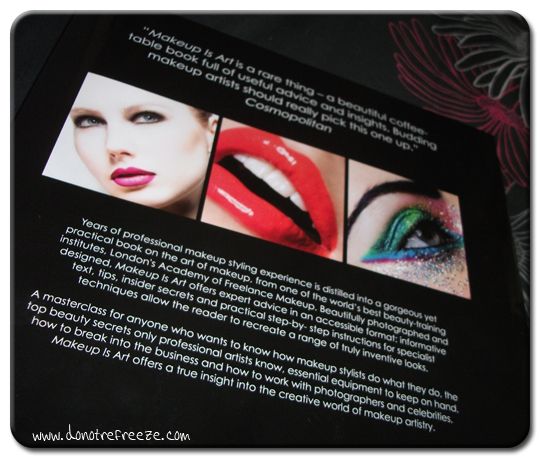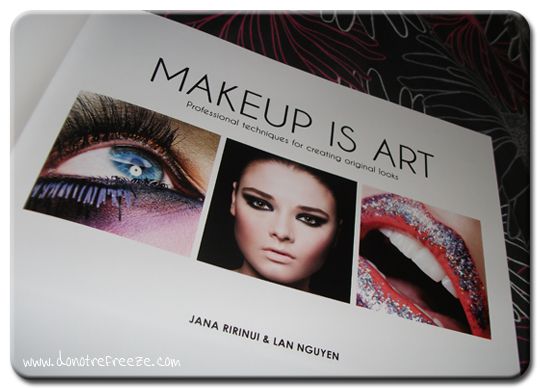 The entire book is chock full of beautiful, inspiring images and whilst the writing is definitely targeted towards aspiring makeup artists, it's still a beautiful book to own for the makeup enthusiast.
It begins with a foreword/personal first-person bio of the authors; Jana Ririnui, the founder of The Academy of Freelance Makeup and Lan Nguyen who incidentally is one of my favourite makeup artists.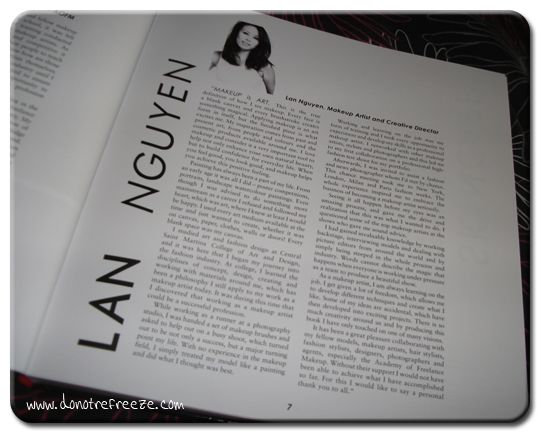 The book isn't just nice to look at – it features a wealth of information on makeup artistry, tips and tricks etc. Some of it is basic stuff but it goes a lot further in depth with some things than most of the makeup books I've read. The eyebrows section for example was actually a good read – normally if a makeup book includes a section on eyebrows it just regurgitates the crap we all know/have heard a million times. This one is a little different, though. For example, it suggests a tip for shaping the brows of a more mature woman – shaping them to be longer and straighter creates a cat-like look that takes years off the face. I've never heard that anywhere else before! The bit about working with different face shapes was interesting, too, and little bits and pieces about face shapes are brought up again in different sections throughout the book. For instance, in the section about contouring and blush, it suggests that to achieve the appearance of slenderness in a very round face you should try applying blush in a sideways V shape on the cheekbone. Very square faces can lose some of their hardness by applying a little blush across the forehead and chin – interesting, right?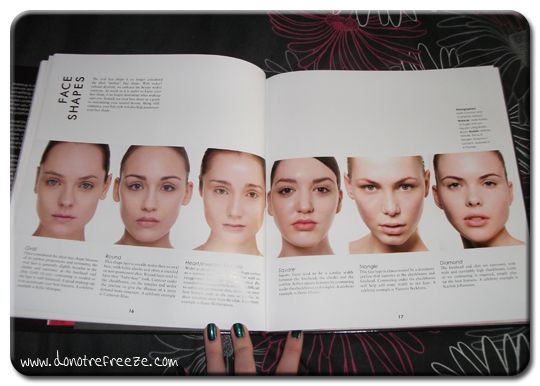 It also offers a very good read on skintones and how challenging it can be to match a foundation, particularly with non-white skins. For example, it's not something I really knew myself but apparently black skin has a tendency to look dull, grey and ashy with the wrong foundation. It also suggests for olive skins to go a shade lighter than usual with their foundation. This is because Latin, Indian and Asian skins in particular often tend to be quite oily and the oils on the skin mixing with foundation can cause it to go darker, so going a shade lighter will counter this. Clever!
There's not very much in the way of tutorials or step-by-step guides, but it's so full of other stuff that this seems a small price to pay. You can find those in any book, but this is just something different. There are a handful of step-by-steps, though, including one for this beautiful grey smoky eye, and some eye-popping editorial lip looks: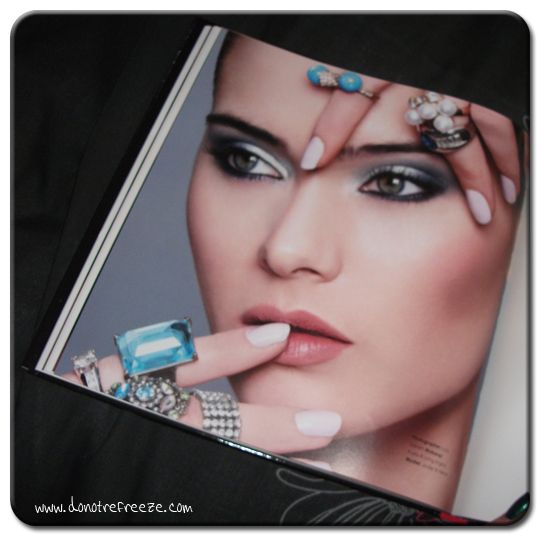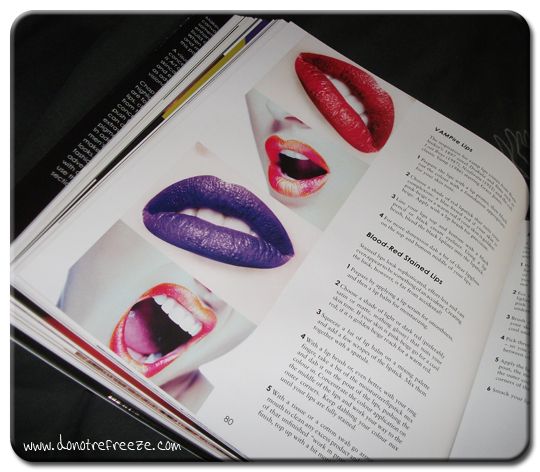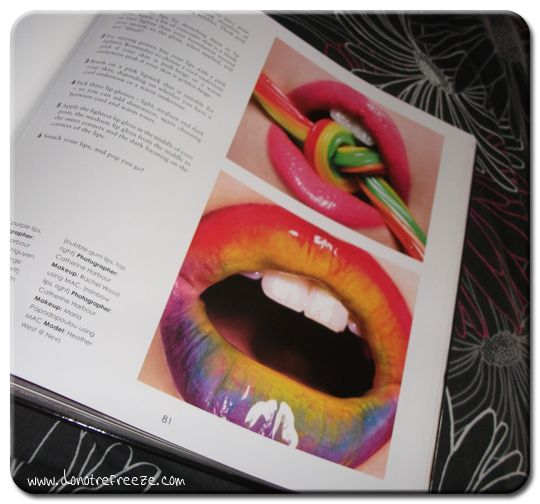 Aside from the typical Face, Eyes and Lips sections there's also plenty to read about bronzers and tanning (including a guide on how to achieve the perfect tan), skincare, the different types and textures of all kinds of makeup products, all the way to a section on adornment including the usage of glitter and diamantes. Later on there's a whole section on conceptual makeup (very interesting), one on working on men, one on body art and even one on waterproof makeup including tips on working on a shoot where you know water will be involved.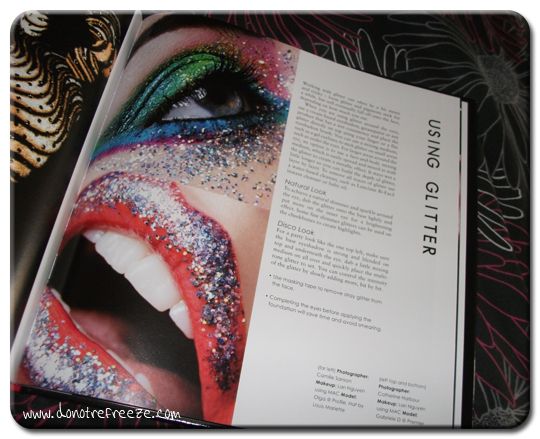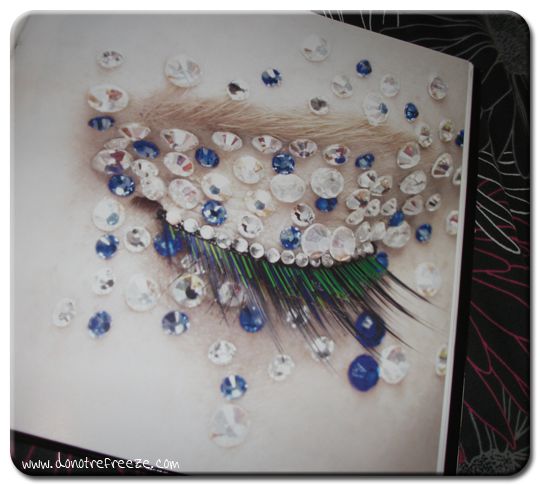 There's also a section on period makeup from iconic eras – I am a BIG fan of the 60s makeup style (also rather fond of the classic 40s, actually), so I loved these pages on the 60s Dollybird style look.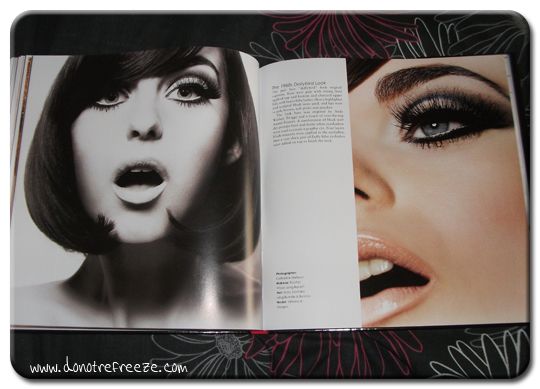 It doesn't stop there, though. Towards the end of the book you see just how much it's geared towards aspiring makeup artists. There's tons of information and tips about working on clients for the red carpet, working with a group (keeping similar styles but individual looks), editorial work, the relationship between lighting and makeup, the relationship between stylists and MUAs on a shoot, retouching and what to be aware of, advertising and the effects of colour within it… honestly, there's just SO much in here. Even a page about backstage etiquette when doing catwalk work! Right at the very end there's a Q&A section including information about qualifications in makeup artistry, getting an agent, and how to ensure you get work in such a competitive industry.
Overall I would recommend this volume to any makeup enthusiast in a heartbeat as it's such a beautiful book. But I think this would be an especially good buy for any aspiring makeup artist. You can get it for the extremely good value of £14.95 from the AOFM website. I'm not sure if this is a limited time offer as I paid £15 for it at IMATS, but either way I would happily pay like £30-40 for this.
Seriously, highly recommended! I'll leave you with a few more of my favourite images.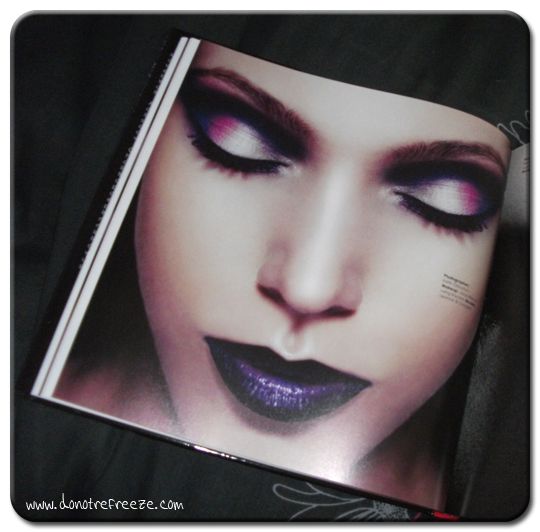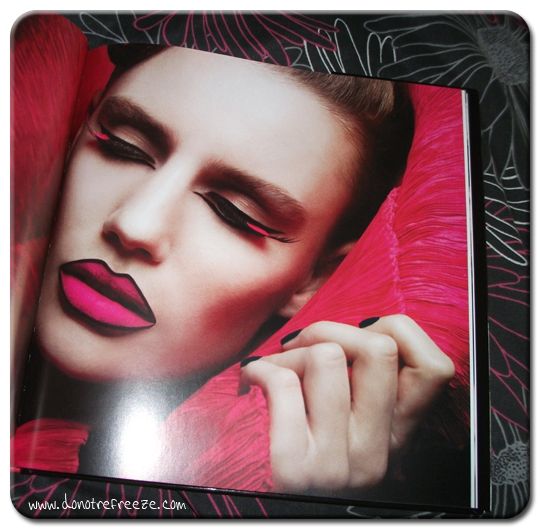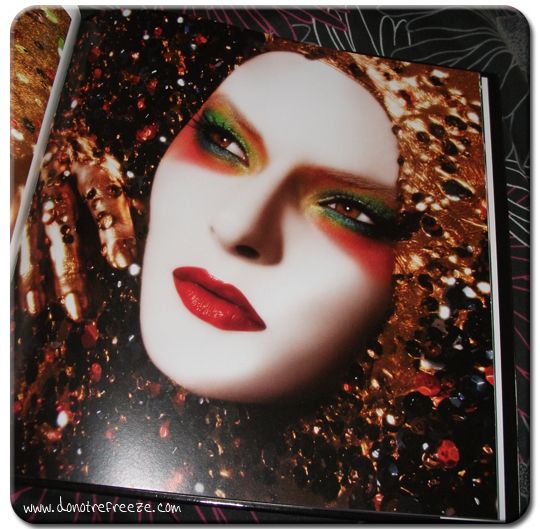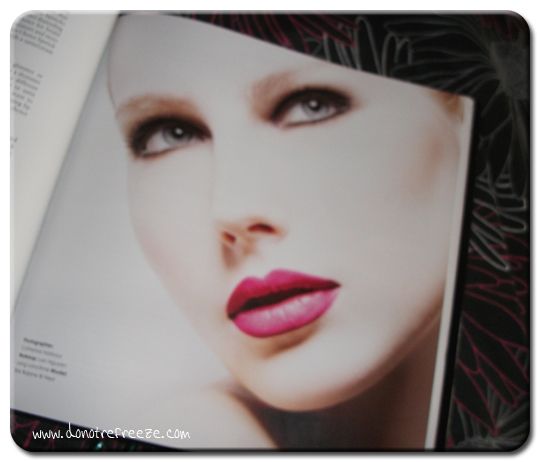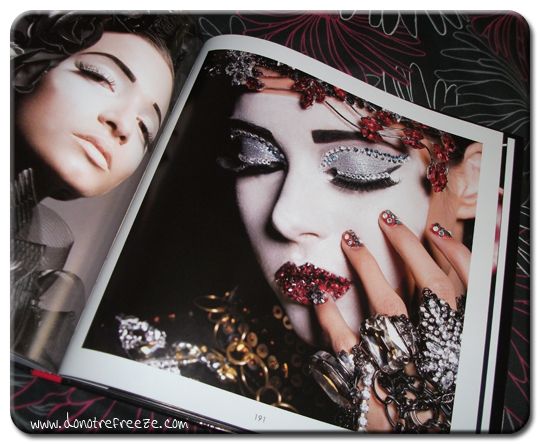 P.S. I'm sorry there's a couple of blurry/out of focus photos. I didn't even notice until I was resizing them and I was too lazy to take any more!