Today's post is a Sanctuary review courtesy of the wonderful Annabella from Skin Scrubs, who just so happens to be a wealth of information on skincare. Enjoy!
**********
Hello everyone I'm Annabella from Skin Scrubs, Leanne is away on her hols and she's kindly let some other bloggers keep the party going while she's off enjoying herself.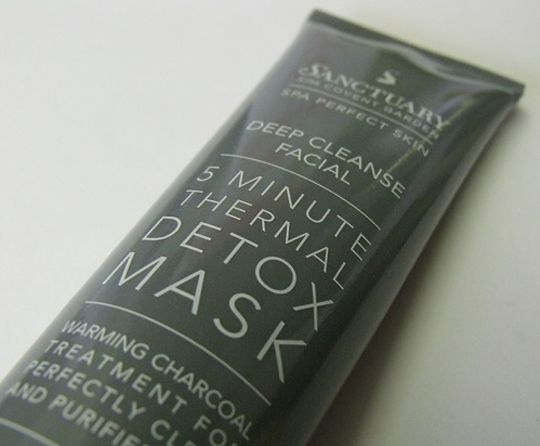 Today I'm reviewing the Sanctuary 5 Minute Thermal Detox Mask, which is self-heating, and contains charcoal and kaolin clay to absorb impurities in the skin. I've never really used anything from Sanctuary before and I know a lot of bloggers and non-bloggers rate their products quite highly. When I say I never really used, I mean that I've been bought Sanctuary gift sets in the past and I've used a shower gel or body lotion once and then given it away to some one else. I'll be honest and say their packaging doesn't really excite me and the fact that it always seems to be on offer at Boots just puts me off for some reason.
A few weeks ago I finally gave in with a Boots 3 for 2 and searched the shelves until I found something of interest. I am currently using Origins Charcoal Mask and I wanted to see how this compared. Firstly it's cheaper than Origins even at full price; this is £10.20 for 100ml and Origins is priced at £17.00 for the same size. I chose this because it's a self-heating mask and they always feel nice and work wonders for my oily/combination skin.
You need to thoroughly cleanse your face first and leave your skin damp for self-heating action to work. Even though the texture looks quite gloopy, it is very easy apply and stays on your face. In the past I've had problems with self-heating masks being too runny and quite messy but I didn't have that problem with this. The mask will react with the water and give you warm sensation but it's not going to feel super hot and the sensation will quickly disappear once you stop applying it. You are meant to leave this on for 5 minutes but I've been leaving it on for a bit longer probably because I'm a bit lazy. The mask doesn't dry and tighten the way others do so it stays a bit wet. Now this could be a good thing or bad thing depending on what you like in a face mask but I will say it does make it easier to remove which is a plus point in my book.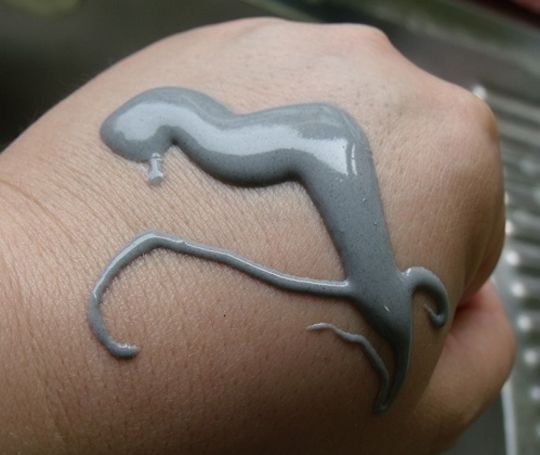 It does make my skin feel cleaner and more purified and I think it's really good for the price. I don't think it makes any visible difference to my skin but I wasn't expecting it to, and I like that it doesn't make any ridiculous claims to make me look 10 years younger! I'm still on the fence about my Origins charcoal mask but I would definitely re-purchase this.
Thanks Leanne for letting me do this review, I hope your readers found it useful!
**********
Thanks Annabella, I hope everyone found it useful too! Great review :) everybody keep an eye out for Saturday's post by Sonja of Happily Polished!