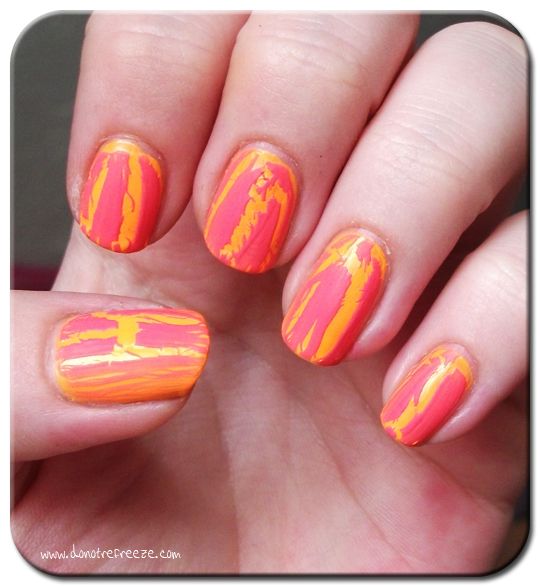 Sorry, but I'm still not quite bored of crackles!
I wanted to wear something BRIGHT on my nails (despite my ugly index finger stump which I keep constantly breaking..). Out came Sleek's nail polish in Florida (how appropriate!). It's a BRIGHT one!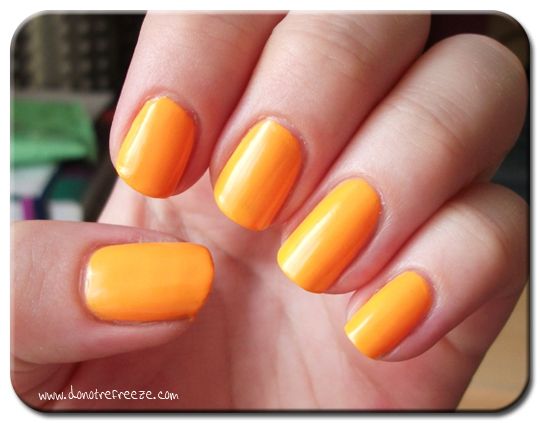 I mentioned a few posts back that Superdrug bargain brand MUA had released some crackles but that I failed to get them that day. I picked up a couple the following weekend, and I actually really like them! They are very thin in consistency compared to other crackles I've tried, so I can't forsee them drying out too quickly like the others often can.
If you apply the MUA crackles in a thin layer, you'll get a very 'stringy' crackle with thin lines close together. I wanted big chunks of colour over my neon orange nails, though, so I applied the shade Shiver quite generously to achieve biiig crackles. Awesome.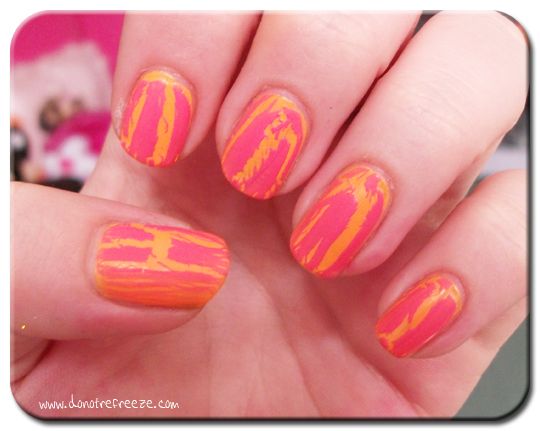 Oh, and I should also point out that MUA Nail Quake crackle polishes are £2.99 each, not £1 if you were assuming that!