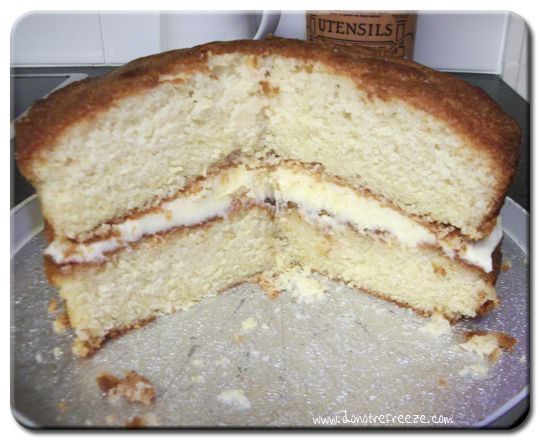 I do quite a lot of baking at work. Lemon drizzle cake is probably our bestseller (and my favourite, incidentally). It's super easy and super delicious – I like cakes that look messy and rustic as opposed to beautifully decorated cupcakes which I find far too sickly! If you're into the same sort of thing, you'll love this recipe.
I usually bake this in a loaf tin at work, but I made this one for my sister's birthday and she's a big buttercream fan, so I baked it in two 8″ round tins and sandwiched them with a lemon buttercream. This is the most sticky, moist and tasty cake ever!
You will need:
For the cake
350g unsalted butter (room temp)
350g caster sugar
350g self raising flour
2 large lemons (zest)
4 medium eggs
Splash of milk
For the drizzle
2 large lemons (juice)
Icing sugar (no measurement here!)
For the buttercream
1 small lemon (juice)
100g unsalted butter (room temp)
Icing sugar (again no measurement)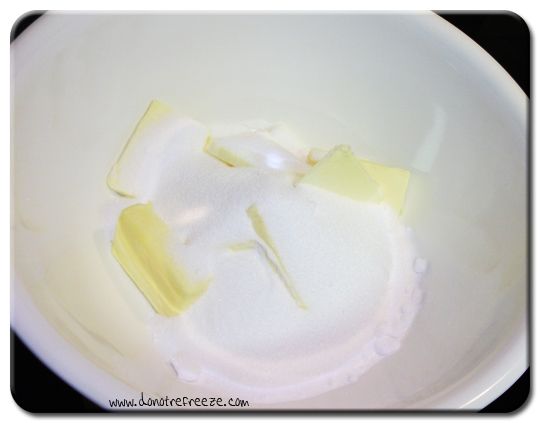 1. Preheat the oven to 180 degrees C. Start by cubing the butter and chucking it in a large mixing bowl with the sugar.
2. In a separate, smaller bowl, sift 350g self raising flour and add the zest of the two large lemons and mix together. I use a zester at work but since I don't have one at home, I just used the side of a cheese grater with the smallest holes.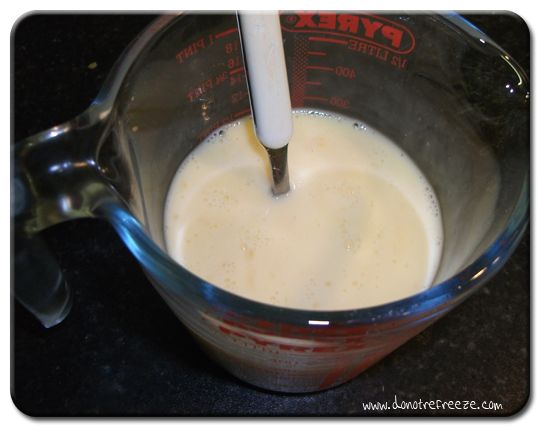 3. In a third bowl, or jug, crack the eggs and add a splash of milk. I've never measured the amount, but I guess it's about 50ml or so? I often prefer to bake by eye, it's more fun! Whisk them together with a fork.
4. Line your loaf tin or cake pans with greaseproof paper. You can just grease the tins if you prefer and skip the paper, but I find it easier to lift them out with excess paper. If impeccable appearances are important to you, though, you might want to skip the paper to avoid the patchy edges that my cake has.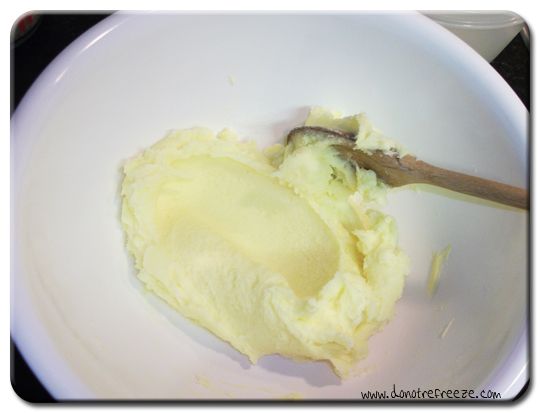 5. Cream together the butter and sugar. I go old school and do all my mixing by hand with a wooden spoon, but if you have an electric mixer you can of course use that throughout the recipe.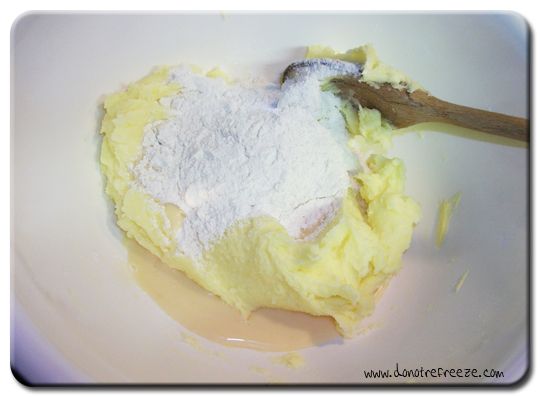 6. Add a little of the egg/milk mixture, and a little of the flour/lemon zest mixture. Beat together, then add a little more of each and beat again. Continue until everything is mixed together well in your large mixing bowl.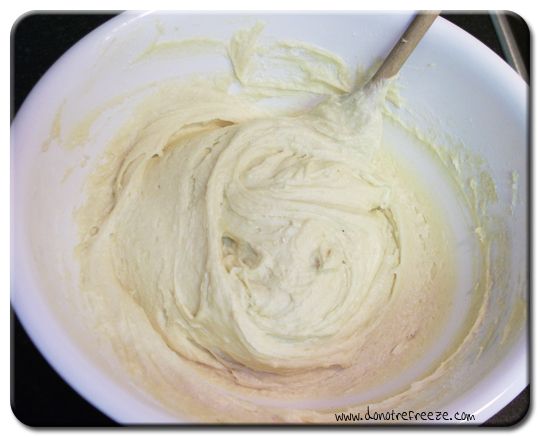 Om nom nom, cake mix!
7. Fill your tin(s), and bake for approx 40 minutes on the middle shelf of the oven. You know it's done when the cake 'bounces back' when you press your finger lightly into the centre, or when you insert a knife/cake tester into the middle and it comes out almost clean. Just a few crumbs on it.
7a. Lick the bowl!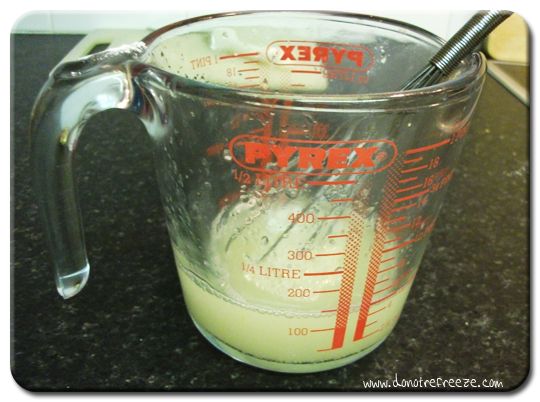 8. In the meantime, you can be making the drizzle and the buttercream. All that's involved in the drizzle is the juice of the two large lemons you zested for the cake, and a good shaking of icing sugar. I don't measure it, I just shake it in and whisk it until it looks right. It should be translucent, almost opaque, but still quite runny. If you taste it, it should taste like lemon juice but with the sour edge taken off and replaced with sweetness.
9. For the buttercream, just beat some more unsalted butter with icing sugar and add a little more lemon juice – I used all the juice of one small lemon. Again, I don't measure it, just eyeball it and taste it! I think I also added a drop or two of vanilla extract but that's not really necessary.
10. When you remove your cake from the oven, remove them from the tins sooner rather than later (that's why I prefer to use greaseproof paper with overhanging edges as you don't need to wait for it to cool) and put on a wire cooling rack. Stab several holes into the top of the cake(s) with a knife.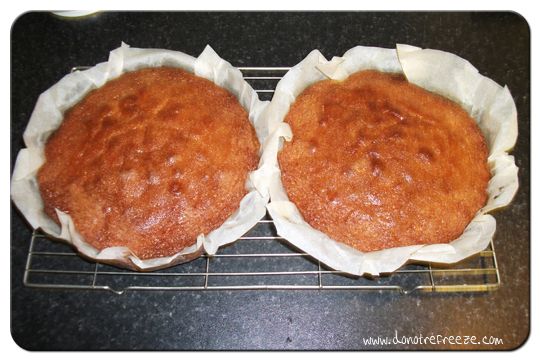 11. Once they've been cooling for about 10 minutes or so (they're still hot at this point, just not boiling!), pour the drizzle all over. You may need to give the drizzle another quick whisk before pouring if it's been standing for a while. See how they look all glazed and glossy and yummy? :D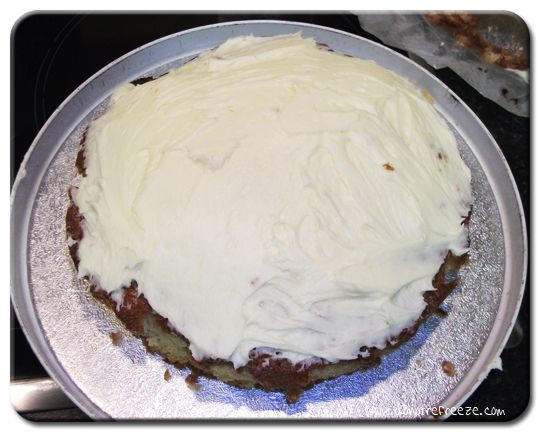 12. Leave to cool COMPLETELY before you sandwich them (if you decided to do it this way as opposed to a loaf tin, that is!). I don't think you need to be told how to spread buttercream on a cake!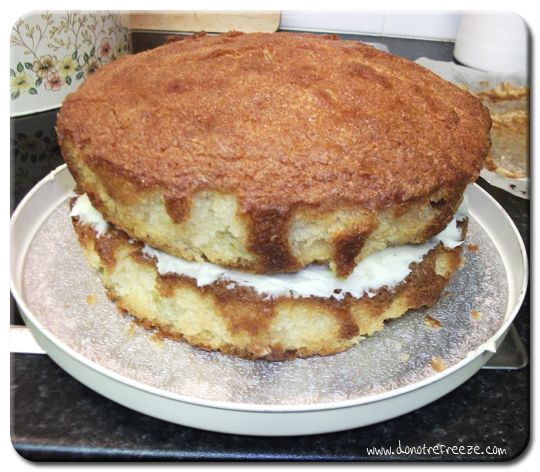 Mmmmmmmm. Om nom nom.
13. Devour.
——
I hope you enjoyed the recipe – please let me know if you give it a go! And feel free to let me know if you think I shouldn't post recipes on here and keep it strictly beauty. And conversely, let me know if you like to see recipes! I'm getting quite good at the double chocolate brownies now, perhaps I'll do those next?