'Feeling cheeky', that sort of thing. You know what sort of crap I'm on about, haha.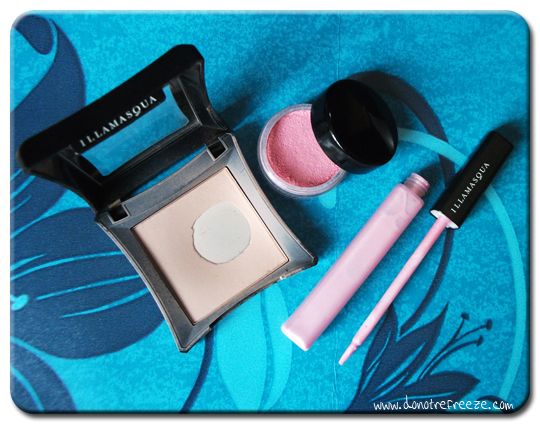 I just wanted to show you my favourite cheek product trio at the moment. Recently I've been really enjoying paying attention to my cheeks and playing down the eyes and lips and these are my go-to products at the moment – two of them are very new and one's a very old favourite!
You can see how well loved my Illamasqua Rumour blush is. I use it every day to just give a little bit of shape to my face, I absolutely couldn't be without it. While it doesn't show up very well in face photos, in real life it really makes a difference to my features. You can probably imagine how distraught I was when I first hit pan on this as it's discontinued, but the amazing Alex at Illamasqua found one lying around the office and posted it to me so I've got at least a year of Rumour left! She included a letter saying it was the last ever one in existence, probably. Amazing!
I picked up the Inglot cream blush very recently – I already had one, shade 94, that I bought from a Wayne Goss blog sale ages and ages ago. I really loved the texture of it but I could never quite decide if the colour was right for me. I swatched this one, shade 80, in the Inglot store and I immediately had to have it. A cool toned light pink shade that's perfect for my skin tone. I love it!
I bought the Illamasqua Illuminator in Poised that same day. I mentioned in a recent post that I'd wanted this forever, but never bought it before because I didn't like the packaging. It came in the same squeeze tubes as the Illamasqua lipglosses, but now it's been repackaged into a tube with a brush it had to be mine!

First column: Rumour, 80, Poised. Second column: Shades blended out
Annoyingly enough, I couldn't manage to get a picture where the products showed up well on my face. Is it just me, or do cameras just completely wash out cheek products, even without flash? I tried, though, and hopefully you get the gist. And apologies for the slightly messed up eyeliner, it was the end of the day!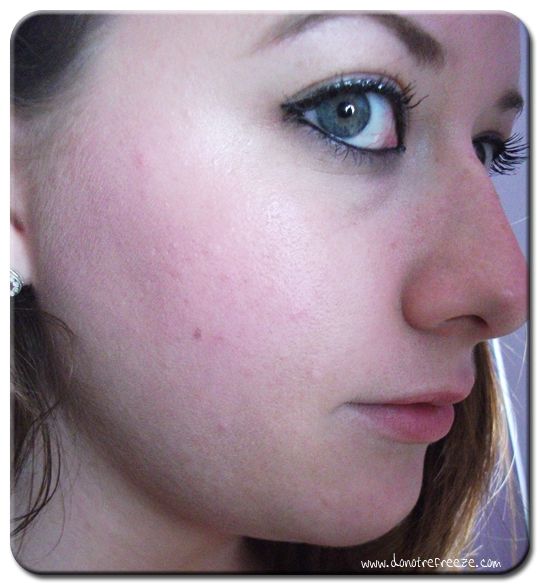 What are your favourite cheek products?