Due to my little work related hiatus some weeks ago, I didn't manage to get round to doing an April favourites post but since I've been a busy bee I've not strayed from the same makeup routine very much so I thought I'd just combine them with my favourites for May!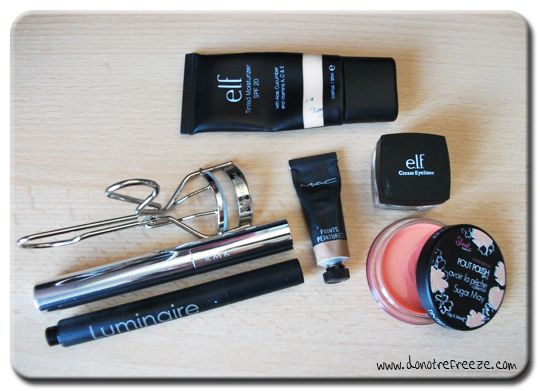 :: ELF Studio Tinted Moisturiser – I have been a complete slave to this for a couple of months now. I seem to be liking less and less coverage when it comes to my base makeup, opting for products that just even out my skintone. I promise there'll be a proper review on this soon!
:: Sleek MakeUP Luminaire concealer – I am really, really picky with concealers, especially brightening ones. There's always something not quite right with most that I try and I just give up with them. This one, though, is great! It actually makes a difference to my undereye area (most concealers make no difference whatsoever), and works wonderfully for bringing dimension to the face by using it to highlight certain areas. I hope to review this one soon too.
:: MAC Paint 'Sublime Nature' – My current favourite product for an effortless everyday eye look. I can't believe I never discovered these sooner, I wish there were dozens more colours! I speak more about the product in this post.
:: Tweezerman eyelash curlers – First time I've ever included a tool in my monthly favourites! I just honestly don't know how I coped without this. I've used several different eyelash curlers in my time but never any 'expensive' ones (I say expensive, these were £14-something but I'm sure ones like MAC, Nars and Shu Uemura for example are much pricier). My eyelashes always curled nicely at first but then no matter what mascara I used my lashes would fall flat within half an hour. With these, they stay curled ALL day. This is just amazing for me!
:: RMK Separate Curl mascara – Another miracle for my lashes. I just love the way this makes them look. My eyelashes are naturally quite long, so I generally tend to avoid mascaras that add a lot of length (else they'd be touching my eyebrows!) – this one doesn't really add any length but it separates beautifully and adds volume right at the base of the lashes without becoming heavy and clumping at the tips of them. Amazing stuff. HG mascara fo' sho'. I will repurchase forever!
:: ELF Studio Cream Eyeliner – Whilst Illamasqua's cake eyeliner will always be my favourite for a bold line, it can be time consuming in the mornings to mix up the right consistency with the sealing gel so I decided I needed something with the same excellent pigmentation but that I didn't have to muck around with and could just whack straight on. This is it. Super cheap and SUPER pigmented and easy to apply. I love it!
:: Sleek MakeUP Pout Polish 'Sugar May' – The fourth Sleek Pout Polish in my collection, and quite possibly my favourite. A nice medium level of pigmentation which makes it easy to slick on without a mirror whilst adding a healthy hint of peach. I was really surprised when I first used it at how pretty it actually is on the lips. You need to try it!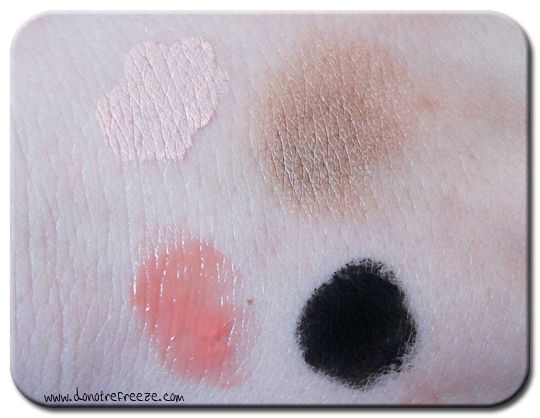 Sleek Luminaire concealer, MAC Sublime Nature paint, Sleek Sugar May, ELF cream eyeliner
Do you use and/or swear by any of these products? What were your favourite products in the month of May?