GOOD LORD I miss blogging! I'm really sorry, I know I'm like a week and a half late with this. But I've finally got a day off! I'm hoping to get at least a couple of posts written today.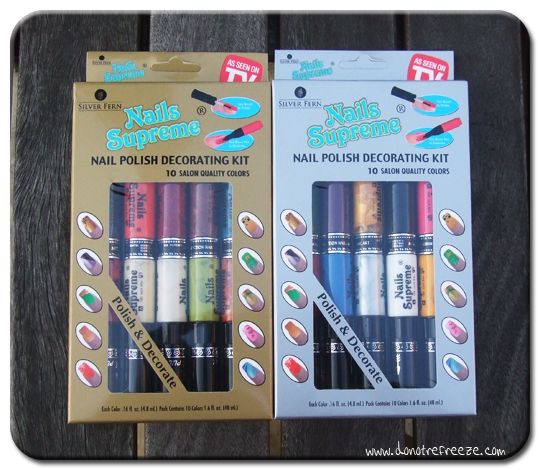 As I explained I would in the Nails Supreme giveaway post, I chose my 10 favourite suggestions from the entries and let random.org decide upon the winner between those. These were my 10 picks…
*****
liiyueh (Jan) said…
Would love to suggest of a rainbow brite themed nails.. Rainbow colors and stars!
Breigh said…
I would like to see you recreate this (I LOVE this design and want to try it myself but don't have enough experience or the polishes needed) http://my.coolnailsart.com/photo/thunder-2
Even if I don't win I'd still love to see you attempt this :)
liloo said…
I would love a simple design: some leaves, maybe bamboo kind, tone on tone colour, any colour, as long there is a contrast between a matte and a shiny colour.
Oops got another idea as well: a nail design inspired by a cocktail, any you like the taste/colours/name of x
Ari said…
I have never tried this before since I think it will be easier with nail art pens, but I want to see something inspired by a japanese kimono
a suggestion for one: http://www.marlamallett.com/k-5998dd.htm
jaljen said…
I suggest Gustav Klimt nails. Use of gold almost essential. Great idea for giveaway.
http://www.google.co.uk/images?q=klimt&oe=utf-8&rls=org.mozilla:en-US:official&client=firefox-a&um=1&ie=UTF-8&source=og&sa=N&hl=en&tab=wi&biw=747&bih=329
rock-or-not said…
Here is a design I'd love to see on your nails:
http://www.nail-art.fr/article-millefeuille-printanier-nail-art-67822484.html
Esha said…
I would love to see aztec inspired nails especially with a variety oc colours mixed with black and white as I am loving aztec prints atm.
Zara said…
I'd love to see you do a manicure that looks like lava with a cooling crust on top…sort of like this: http://www.nikclark.com/v2images/lava.jpg
Alhrayth said…
I was thinking of some pale background, even nude maybe, with some cute black silhouettes (maybe with a tiny bit of shading in white)… I thought cats, with tiny paw prints across the nails, and maybe the silhouette on one or two nails only… now I'm getting more and more ideas but you said one… I'll go with this! LOL
Kitten said…
I've liked the flower nail art manis you've posted before. I would really like to see you to try some that are based on a specific flower. E.g., tulips, roses, dandelion.
*****
All brilliant suggestions, and I had lots more excellent ones in the comments. Thank you to everyone who entered – I hope to try several of the designs and ideas that were suggested when I get the chance!
Random.org stepped in at this point – the above entries were labelled 1-10 in that order (that's the chronological order that the comments were left), and the winner was number four:
Congratulations to Ari!
Thanks again for all your fantastic ideas and suggestions – you lot are much more imaginative than me! I must go now, though – I've got some swatching to do!